Meet the electric camgirl Kelly Quenz
Meet the electric Kelly Quenz, this girl is all about creating memorable experiences and fulfilling your deepest desires. She's a master of imagination, and thrives on discovery, constantly seeking new pleasures to share with you. With a captivating mix of a 'girl next door' charm and that alluring 'college girl' appeal, she'll take you on a thrilling journey of sensuality.
Her brown eyes will mesmerize you as her black hair cascades like a waterfall of temptation and she's getting you off.
Don't just take our word for it- Kelly has rave reviews from fans who can't get enough of her irresistible charm.
"Kelly is the complete package! She is physically beautiful, an amazing conversationalist, and oh so sexy! I recommend you spend time with this model; she is a lot of fun." While she is also praised for being 'so romantic and elegant, she will make you very happy.' As Kelly herself puts it, 'I can be very soft and tender, but I also love my naughty side.'
Get ready to experience real pleasure of camgirl Kelly Quenz and embark on an unforgettable adventure with our enchanting cam model!" You can watch her hottest cam show right now- it was so hot, we literally could not resist sharing it on pornhub. 
Watch as this Sexy Euro Babe in Glasses Fingers Her Perfect Pussy
Kelly runs her fingers through her long black hair and works her way down as she takes off her panties, presenting her petite figure and alluring curves. She's eagerly anticipating getting you off.
Although we can't look away from her here, this video pales in comparison to her live shows, she's almost too hot to handle.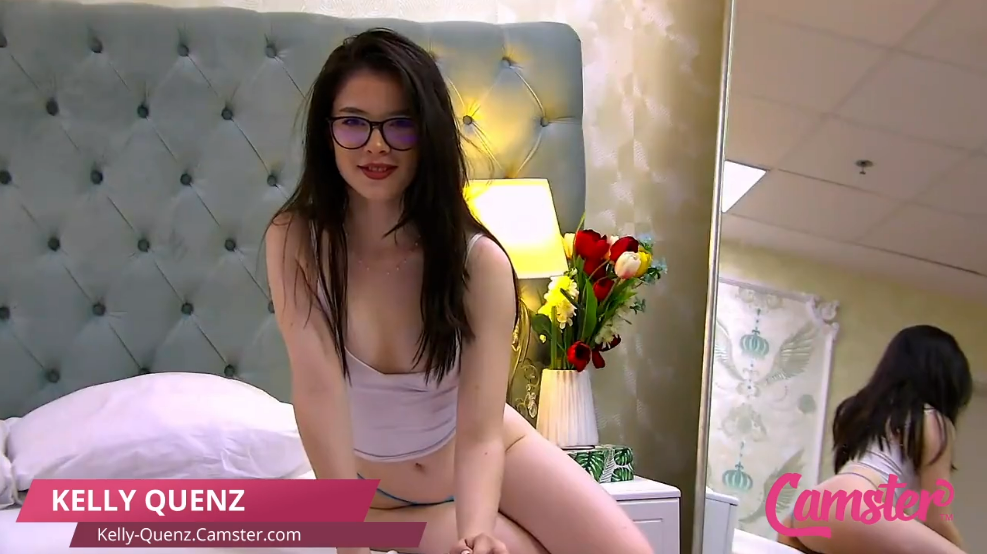 If you like what you see, add her as a favorite-you won't regret it. Want to find your next naughty girl next door? Stay tuned to the Camster Pornhub channel for more highlights. See more videos of Kelly Quenz on Camster. Read about camster models here on camsterblog.com.