As the Spooky Season approaches- it's time to slip into some cosplay. What sexy costume/role play are going to be doing this Halloween? Spend your spooky season on Camster.com with your favorite camgirl crush. Take a look at some of our past costumes and get ready to go private and jump your bones with haunting scenes, toys, and whatever your heart desires. Let these girls leave you spellbound.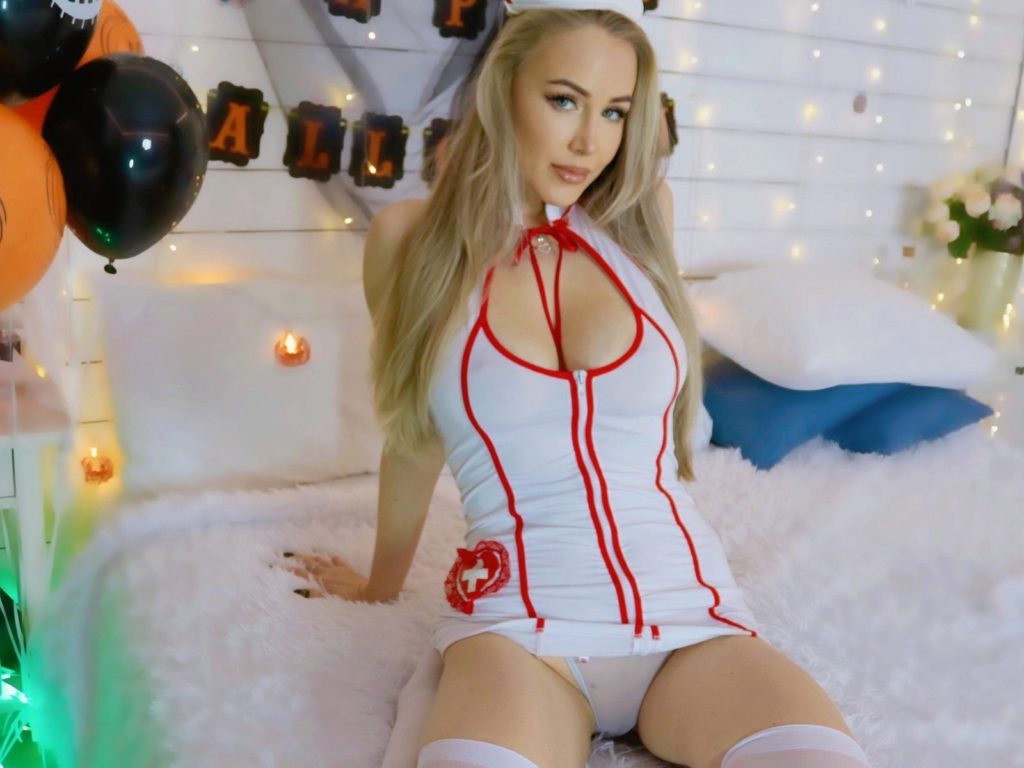 Sexy Kris Monroe is looking smoking hot in her extremely short nurse's dress with her low plunging neckline with her perfectly round breasts spilling out of it. She embraces her inner seductress as she transforms into a sexy naughty nurse. Between her white stockings and supple thighs lies a sheer white thong- easy to move aside and slip right in at the end of the night in the ER. She commands all of your attention this Halloween- raising temperatures, giving you a thorough examination, and letting everyone know she's in charge.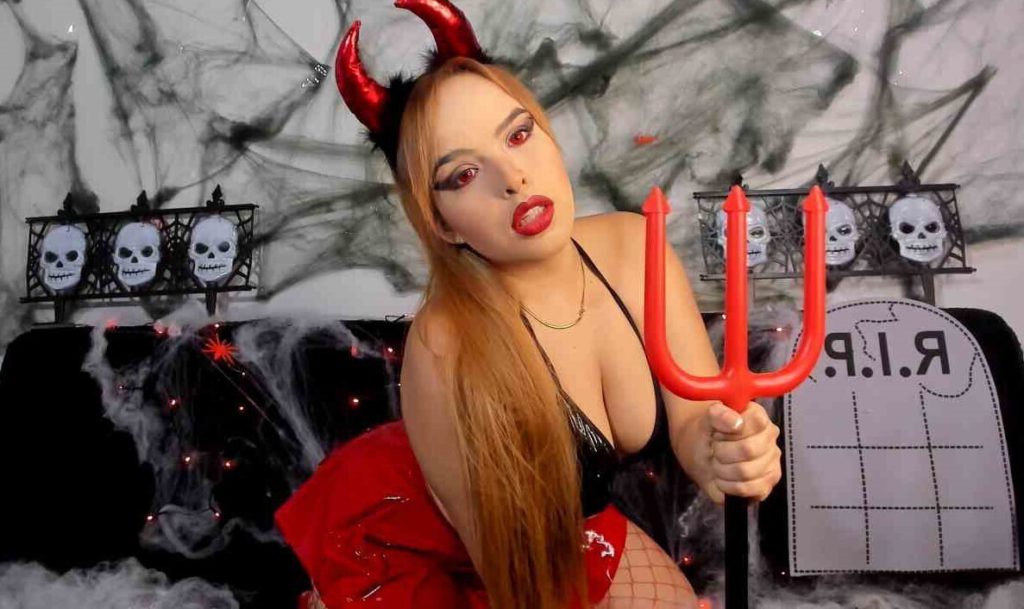 Ana Roussew dressed up to the nines in her dirtiest devil outfit. How did her wicked thoughts manifest? She knows Halloween is the perfect time to push your limits. Her tiny red leather skirt and fishnets expose her naughty side and her horns and pitch-fork tell you she knows something about the pleasure of a little bit of pain. Just wait until you get to exercise this sexy camgirl's demons. Every devil needs their cape- go private with Ana on Camster and maybe it will be the only thing she wears. After all, the best part of cosplay is when the costume comes off.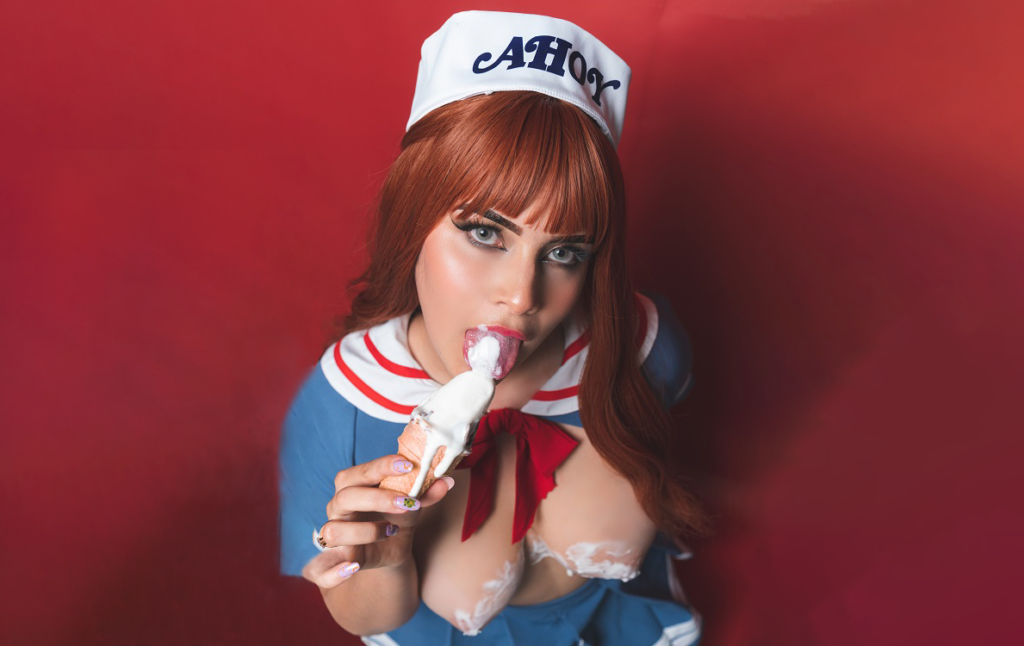 Melanie Hank takes a sweet and steamy twist on a wet and messy show. She exposes her luscious tits, sucking on ice cream as it drips all over her body, and makes her stick. Melanie really brings in the amateur, naughty girl vibe to her scoops ahoy Stranger Things Character. Melanie is sexy as hell and can't wait to show you what she can do with her tongue. Sail into Halloween night where your dirty fantasies run wild and Melanie Hank gets her Scoops into you.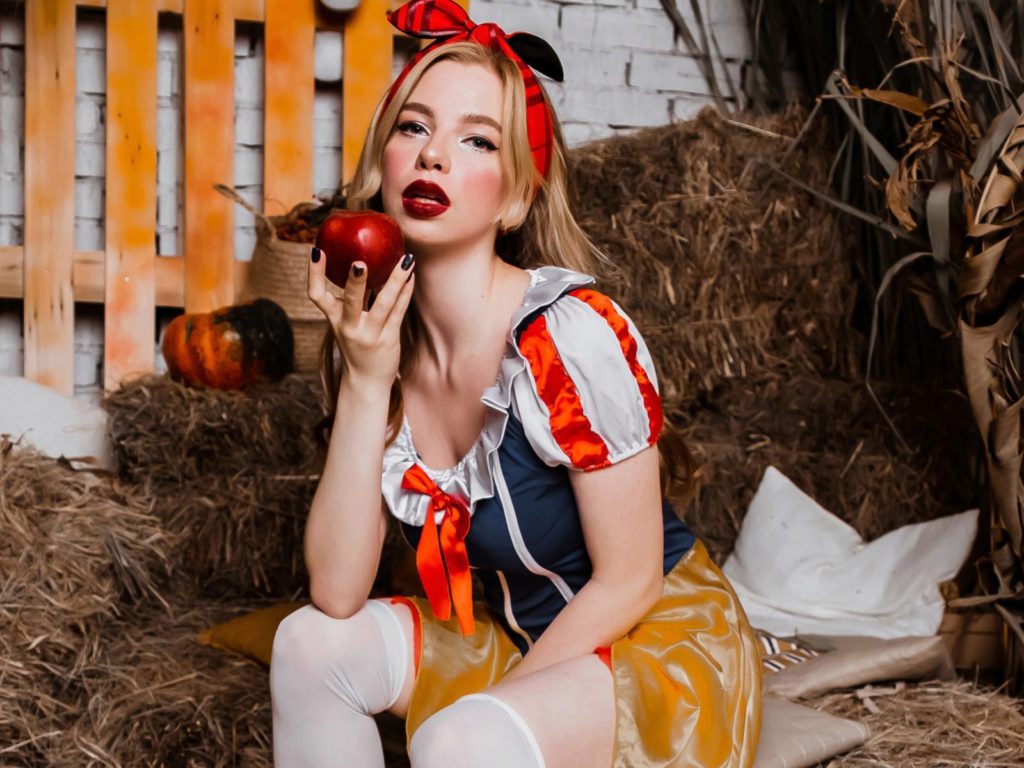 Milana Semper embraces her inner princess. She's Snow White with a kinky twist. Indulge in forbidden fruit with her as you re-imagine the classic story and make it much more dirty. Redefine your idea of a "fairytale ending." This costume isn't for the faint of heart. It's wicked and enchanting, deliciously daring, and guaranteed to make you go weak at the knees- this is a testament to Milana as she explains her love for receiving pleasure and getting her ass spanked- go private and get slippery this Halloween.
Celebrate your Halloween on Camster from October 26 through 31. The night is yours. Dare to be wicked. Let these cosplay camgirls feed your wet dreams. Browse our Camster Blog collection for more content.