"Love to be teased, bringing me to the next level of orgasms…" This is what Ailsie West loves in her private cam shows…
Ailsie began her camming career in 2013 and now she's one of the most successful cam girls on the web. Nearly eight years on Camster.com and this gorgeous woman is a star. In an exclusive interview with us, Ailsie told us a lot of naughty details about herself. She opened up on making it as a camming icon, her confidence boost, and how her new (and old) customers can make her happy and satisfied. All it takes is the right words and the right toy!
Read on for more details about Ailsie!
Why did you decide to be a webcam model?
Because I was curious to test my limits, to try something new, and work on my own time and schedule.

Was it intimidating the first time you were on cam?
Yes, it was pretty intimidating at first. Trying to be myself in front of people watching me live was something I needed to get used to. I took it as a challenge to myself, and it took me about three months to get used to it.

Did you have any idea that you would become one of the top cam girls online?
At first, I didn't even think of that, but in time I have started to set small goals, and then some big goals, watch and learn from other top models, giving a twist of originality and a spark of creativity to create a special vibe for people to fall in love with.

What do customers usually notice about you first?
They always give sweet compliments about my eyes, but most of my compliments are for my bubble butt. 🙂 But after they really get to know me, they mostly compliment my humor and personality.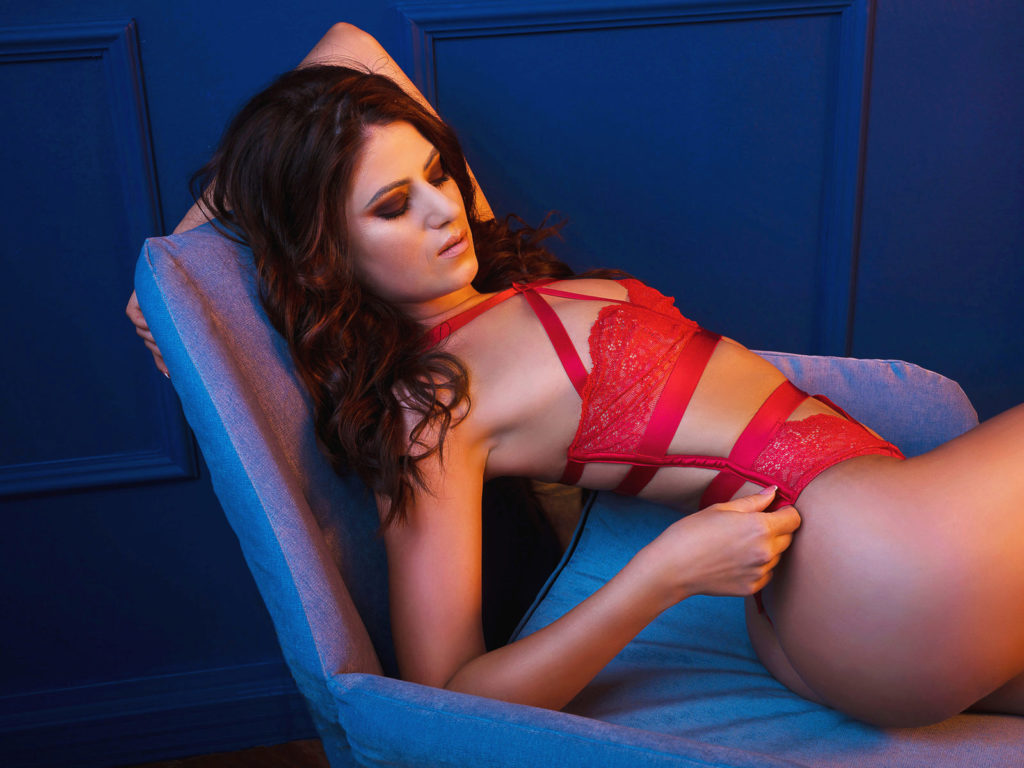 What is the first thing that goes through your mind when you're about to start camming?  
Every new day to have some fun and surprises. I never know what to expect. It can be a very surprising day meeting someone new I like.

How would you compare yourself from the time you started as a cam model to where you are now?
I'm more disciplined, a lot more talkative, more relaxed, and more confident.

What tips would you suggest for someone else who wants to be a cam superstar?
Try to be yourself and find what works best for you. Don't try to copy anyone because you need your own personality and creativity.

What do you love most about being a cam model?
Making people's day. I love to listen and try to help with the best advice I can give. Also not having to answer for anyone if I am too tired and need a day off. And last but not least, I love my Super CumShows when someone gives me the best day of my life and a super orgasm!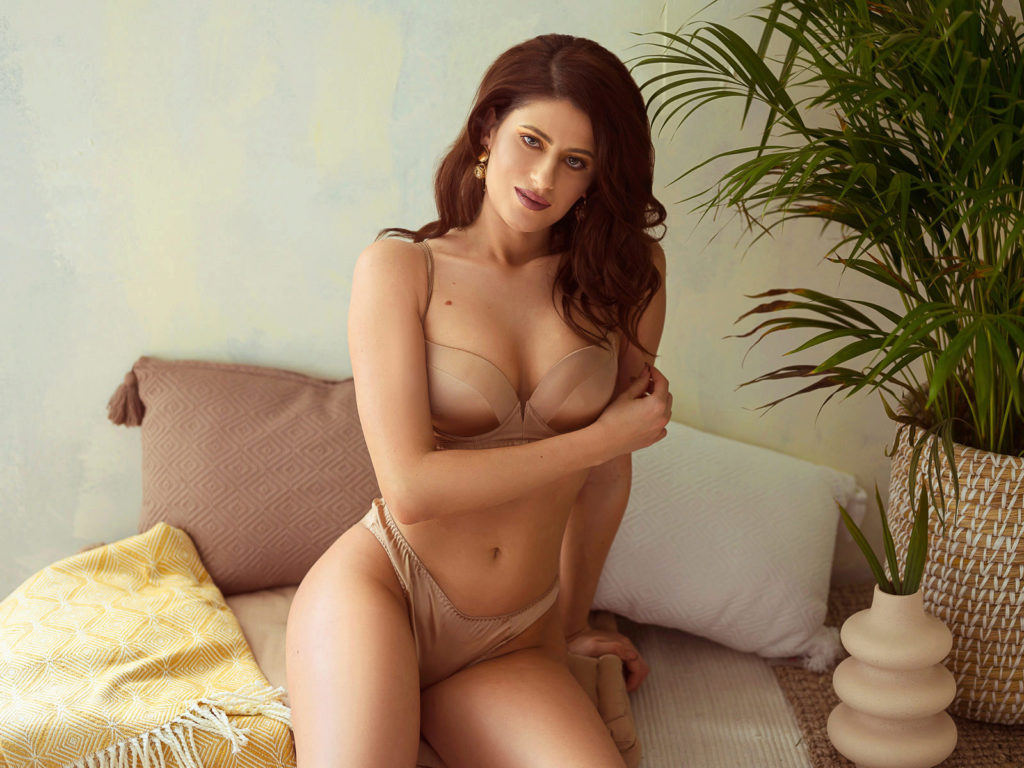 How do you like to cool off when the heat rises?
I don't like to cool off. I like to keep going. I can go for hours and hours…

If I weren't camming, I would be a ________
Psychologist.

What are your goals for the rest of 2021?
The year 2021 was the best year for me. The goal is to improve and realize as many things as possible, but I love to let life surprise me and go with the flow.

Say one sentence a customer must say to seduce you
"I will only be yours and I will be here for you to offer you pleasure every day." That also has to happen, and not only to be empty words.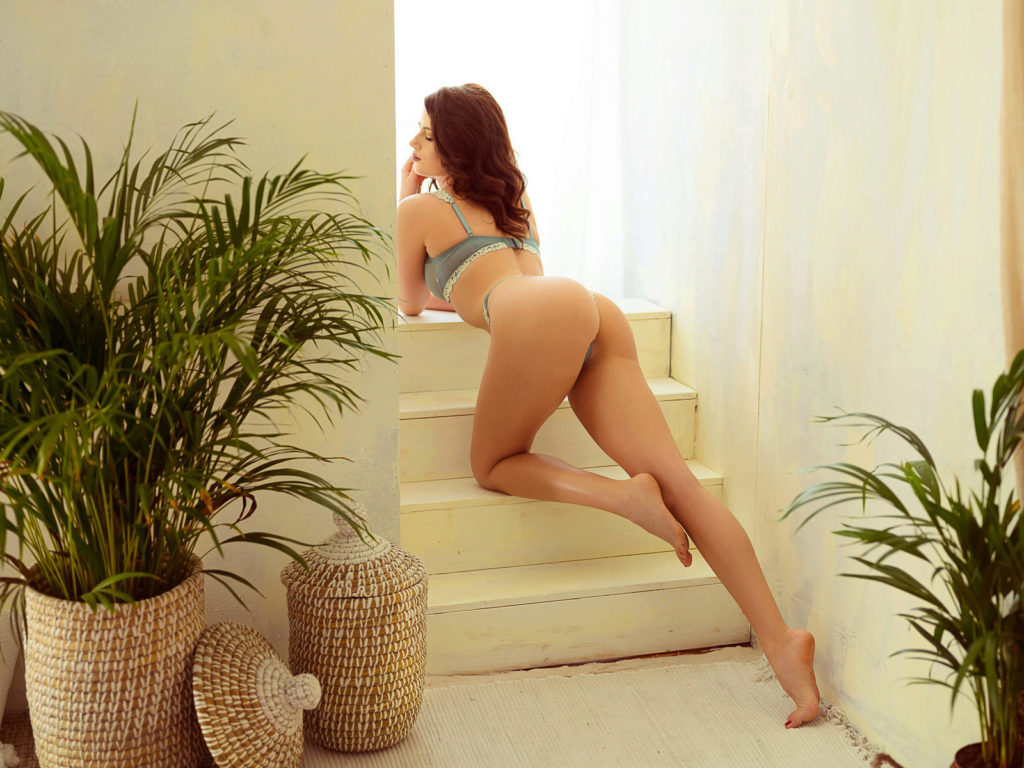 What is your ultimate sexual fantasy?
Sex talk combined with being tied up and having my toy vibrate inside of me for hours making me lose my mind.

Best way to give you an orgasm?
Sweet foreplay and slowly starting to make my toy vibrate, keeping it going harder and harder until I can't hold it anymore.

Spanking or hair pulling?
Spanking.

Favorite toy?
The best combination is Domi + Lush, but what also works great is Dildo + Lush.
Favorite fetishes?
Secretary – Boss

Best way to show affection?
To be honest, to truly feel you are there for me and to be able to have a connection.

What country has the wildest customers?
I think it's India.

What were you like before camming?
I was a semi-rebel girl with too much free time on her hands and with no responsibilities. I believe camming made me a better person.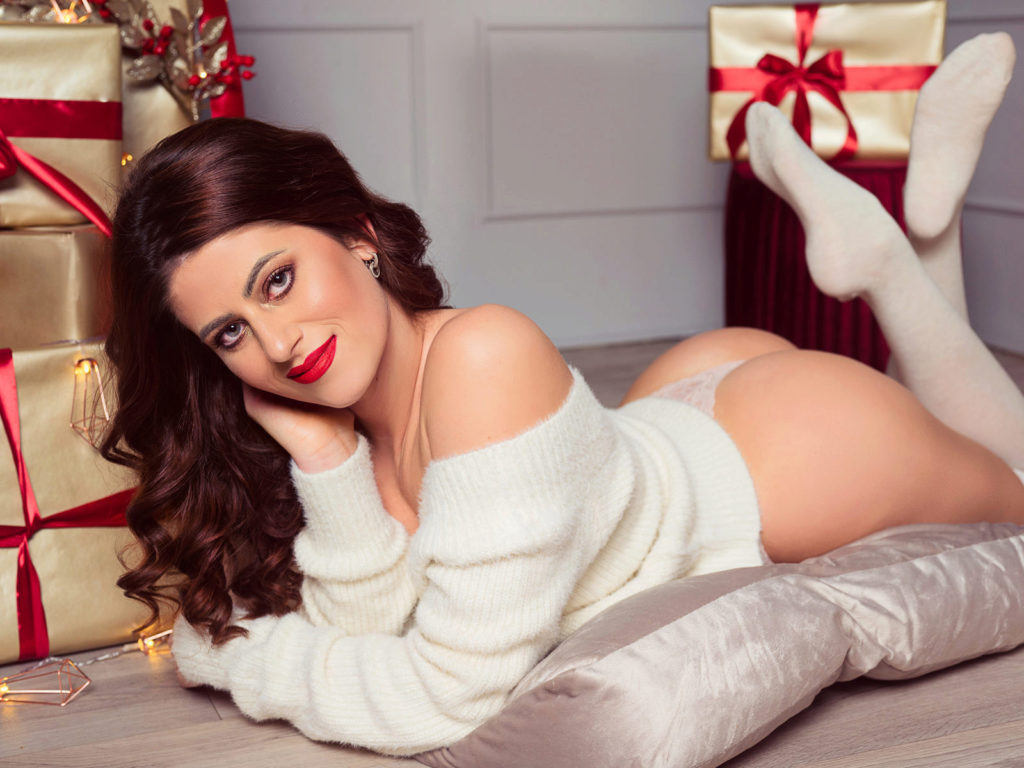 Are you feeling the "heat" this summer?
Oh, yes I am. Looking forward to the rest of it. Summer is just getting started!

A trait about you that you wish customers noticed more?
I wish they would notice the woman behind the body, and getting to know me better before judging.

What is the best way to make a dream come true?
To believe in your dream and never lose hope no matter how tough. You see the road ahead to accomplish your dream.

What is your sexiest feature?
The way I tease and slow-dance.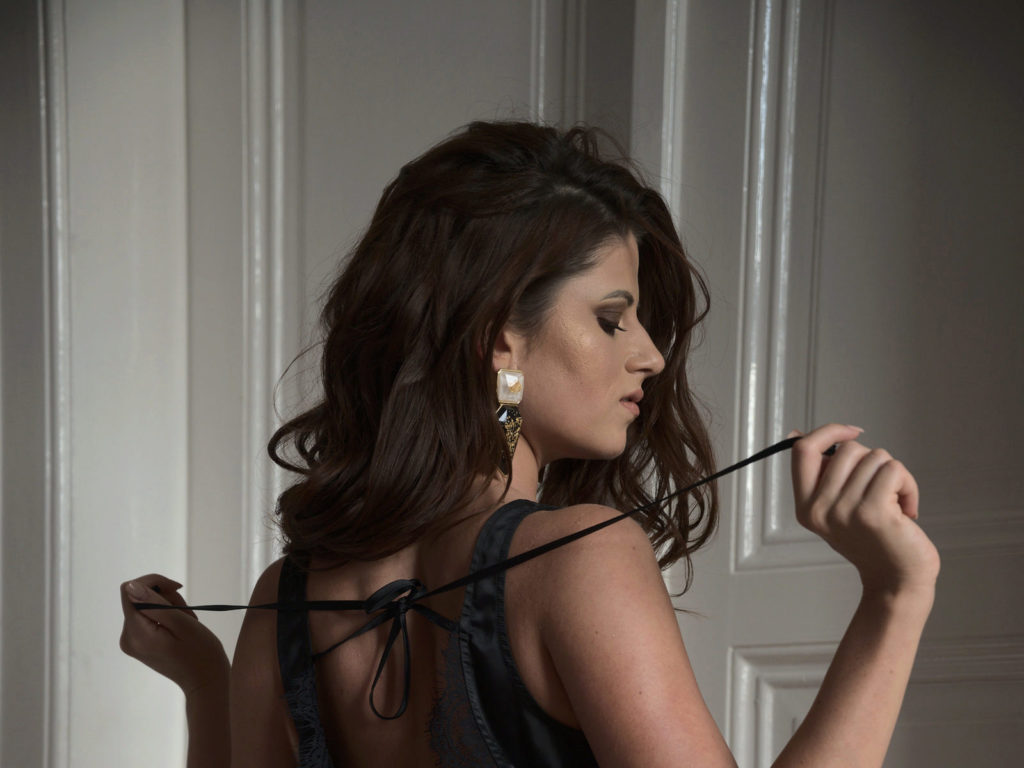 Favorite summer activity?
Usually, I love to enjoy my time in the mountains, enjoying the clean air and the peace that I need to recharge my batteries.

What is the best way to make you laugh?
To be silly and cute but in a good way 🙂