"You know I can be your good girl or your RED devil when needed!" Victoria Desire can do it all…
This gorgeous babe started her camming career in 2017 and she's been a smash ever since she bared her beautiful tits for the first time. After four years on Camster.com, Victoria opened up in her first interview about a LOT! She talked about her "special" club, how camming has changed her life, the best way to make her laugh, and what show she's anticipating in the future…anyone down for some downward dog with this girl?
Read on for more juicy details about Victoria and be sure to follow her on Twitter @VictoriaF4F!
Why did you decide to be a webcam model?
A close friend of mine, who used to work in this field since the 8-bit era, told me that being a cam model is probably the safest and most fulfilling job that I can have to be able to keep myself in college, pay bills, and supporting my internship at the same time. She was right!
What does one have to do to become part of the Kingdom of Desire club?
One must prove himself to be worthy of being part of the Kingdom of Desire! This is an elite, exclusivist, underground club! Did you ever watch the movie Fight Club? I am joking of course! Everyone who wants to be in a fun, naughty, and playful team is more than welcomed to be part of the Kingdom of Desire. You just have to be in my fan club and get your PURPLE specific highlight "armor". Also, you will have access to the content I am uploading only for my fan club members! Feel free to be yourself, be respectful, and be loving- that is what makes an awesome FAN!
What kinds of adventures can happen when someone joins this club?
After being in my fan club, you get to choose what role you want to have in the Kingdom: Knight, Pirate, Dragon, or Lord. You choose the name you would like to have in the Kingdom, for example: Dread Pirate Hardcore Bookworm, or Food Porn Dragon, or the Lost Knight! The Lords are the most appreciated in my Kingdom, they are usually my closest advisers and they help me keep my room welcoming and fun!
What do customers usually notice about you first?
Being friendly and sexy!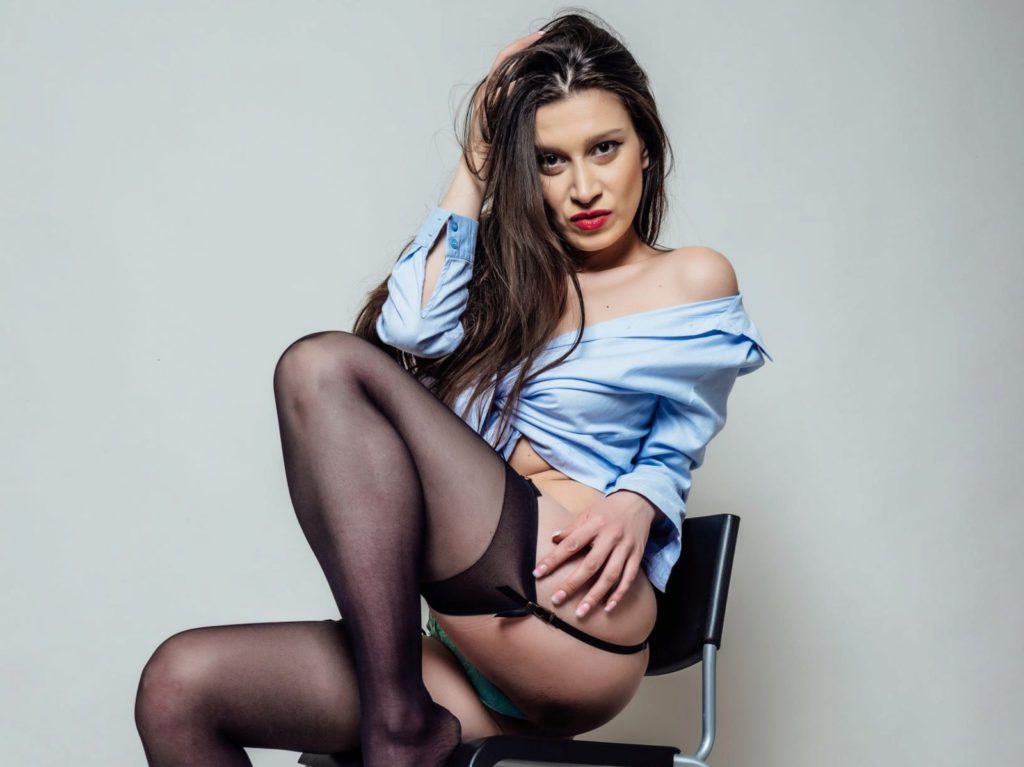 What have you discovered about yourself since becoming a cam superstar?
I'll take this question as a compliment and a promise! I discovered and explored my true sexual potential, strength and experienced new emotions that I have never experienced before. Also, meeting all kinds of people every day from the silliest to the most AMAZING truly made me grow up on so many levels!
How would you compare yourself from the time you started as a cam model to where you are now?
The same way you compare a Unicorn to a Pure Breed Race Horse!
Are you feeling the "heat" this summer?
Oh yes, I'm on fire!
How do you like to cool off when the heat rises?
I turn on the air conditioner when I am very sweaty from having a very intense orgasm.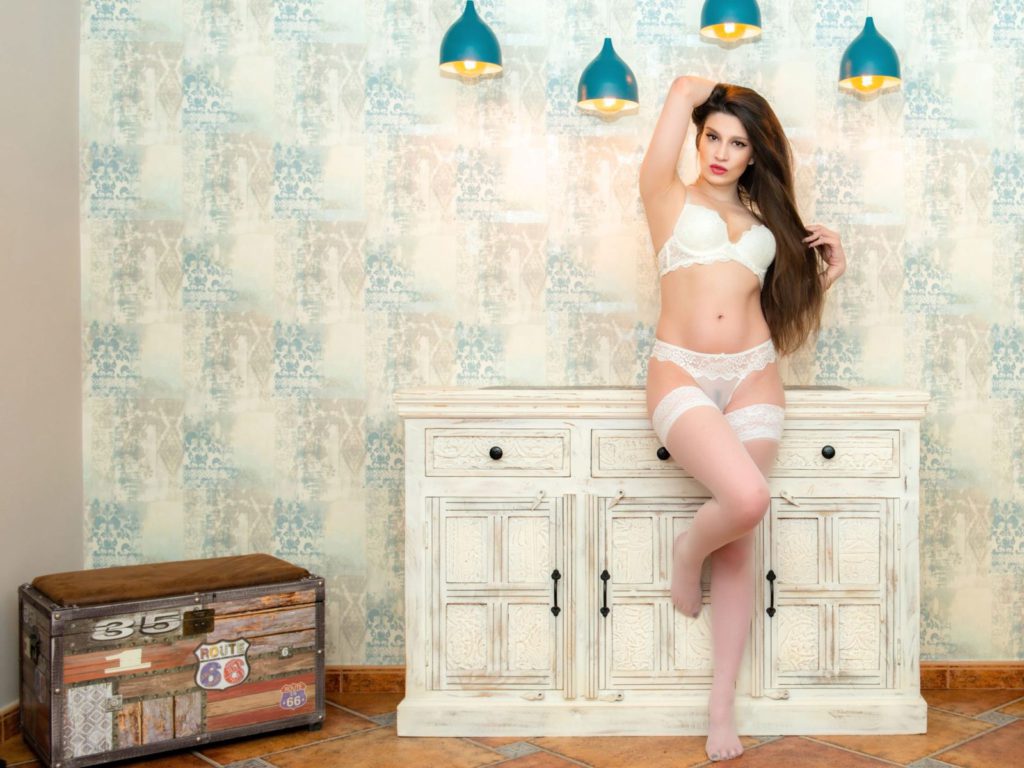 If I weren't camming, I would be a ________
Teacher
What are your goals for the rest of 2021?
True happiness. True love. Becoming a better person. Having my own home. Becoming successful at my job.
Where do you hope to be five years from now?
Being in love, being happy, teaching others to become happy and successful.
What is the best way to make you laugh?
Tickles, I am very sensitive to tickles! Also, I giggle and my cheeks turn red when I get flattered.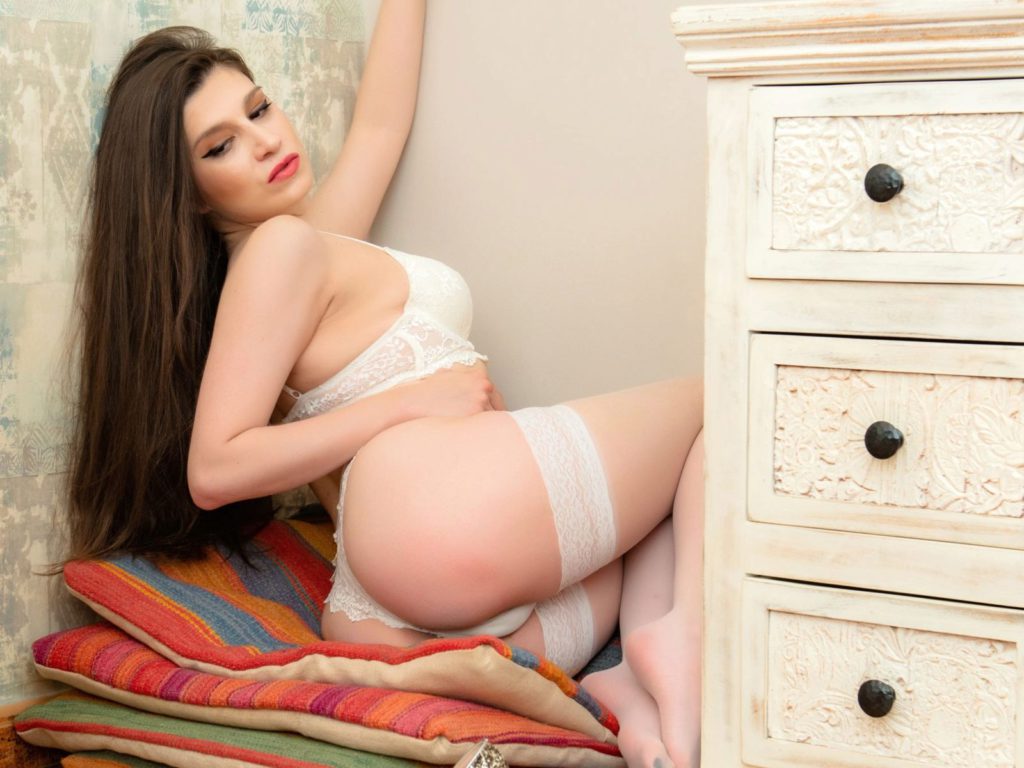 Have you always been a sexual person?
YES, I am a sexual being. Humans in general are sexual beings. Sexuality is the basis of attraction, the chemistry between individuals, and our duty to perpetuate the species. In my opinion, sexuality is expressed so much in everything we do! My sexuality is just free and expressive.
How often do you cum when you're not on camera?
This is a private question…I will gladly answer it and count my offline orgasms with you in a private session! 😉
Favorite sex position?
Reversed cowgirl and 69
Favorite role-play scenarios to act out?
One that is safe to say here: being seduced by a stranger in a public place and have sex with him without much talking.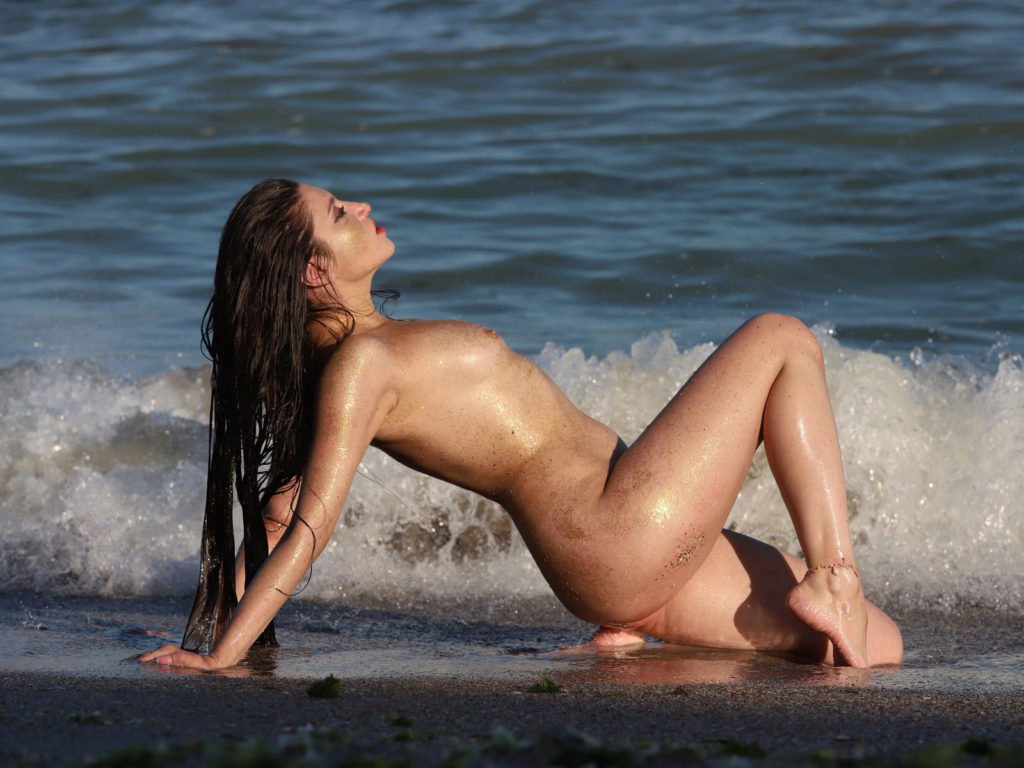 What's an unusual skill you have?
Seeing opportunity and beauty in something that appears to be a disaster at first sight.
What is your favorite length of show?
If it's a pleasant show where we both enjoy ourselves, I want it to last forever!
What tips would you suggest for someone else who wants to be a cam superstar?
There are a lot of good tips, but the one that always needs to be reminded of is: NOTHING ever happens while you are offline!
Any shows planned for summer?
Yes, bubble bath show, shower show, cooking show, glitter and oil show, body paint show, how many orgasms can we achieve in an hour show…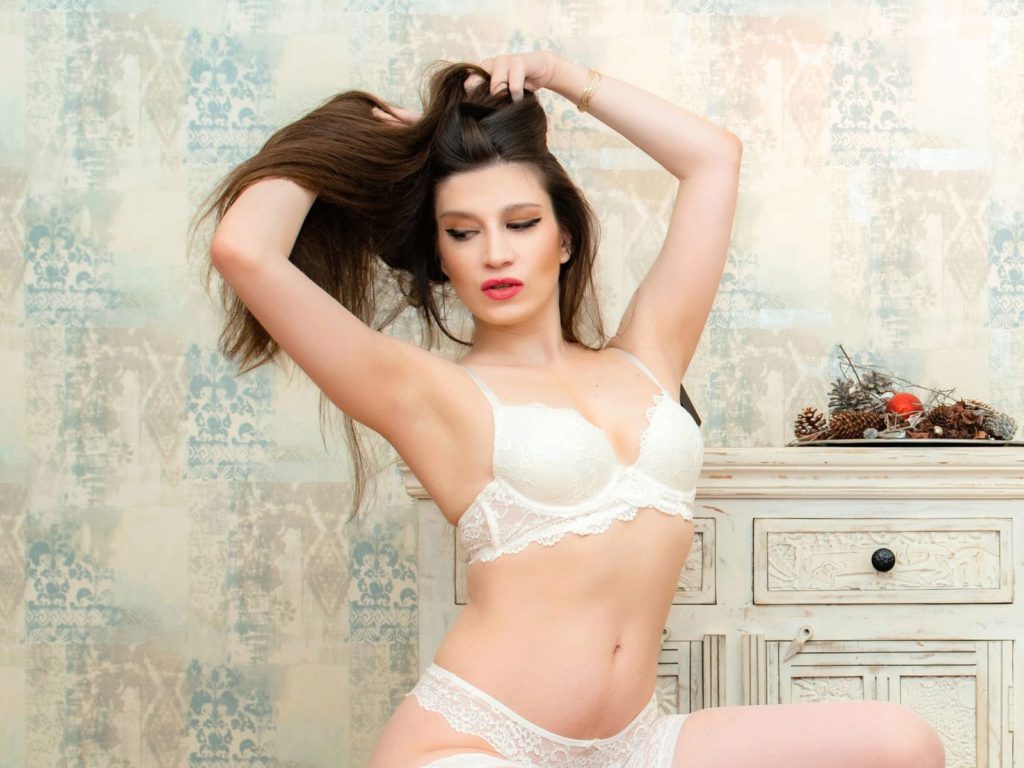 A trait about you that you wish customers noticed more?
That I am 100% natural!
What is the best way to make a dream come true?
Let go of what you are right now to let yourself become that person in your dream!
Tips for how to enjoy a toy better?
Turn it on and trust your customer to take control of it with tips! It can be so surprising!
When was the first time you felt successful?
I made a nude painting of my girlfriend while being on cam and one of my customers bought the painting to make a special Christmas present for her. He became one of my best friends ever since. Who would have thought a customer would buy a painting from a cam model to make a nice Christmas surprise for another cam girl?!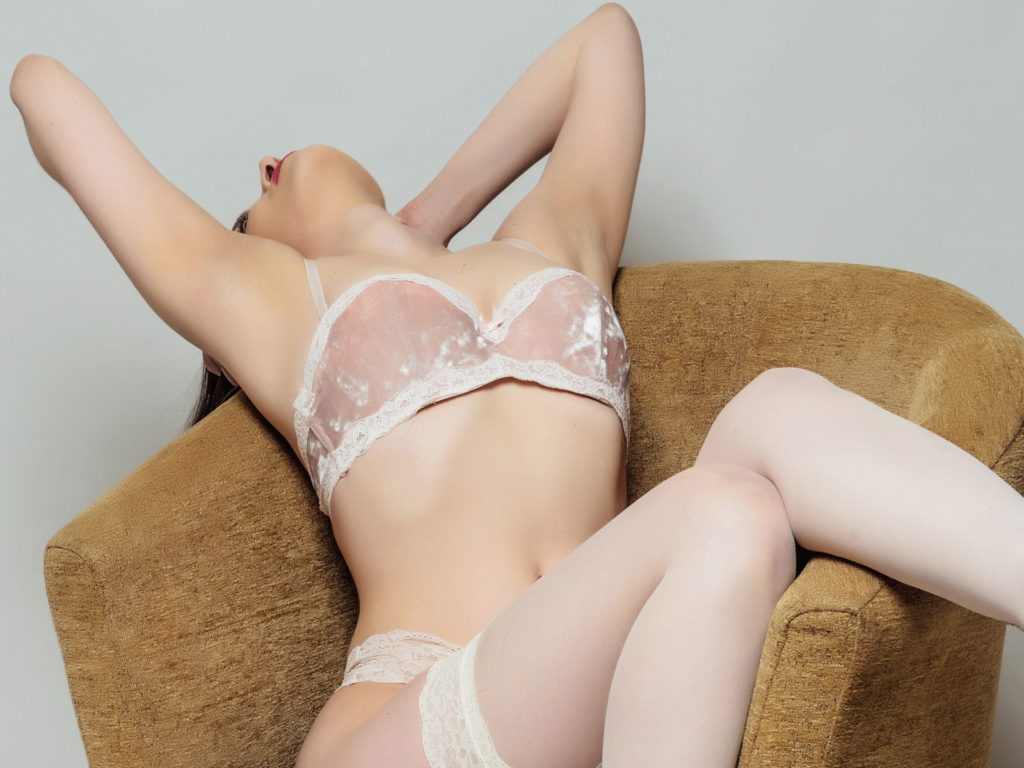 Was it intimidating the first time you were on webcam?
Very intimidating but also very engaging and fun!
What is something you would like to do on cam that you haven't tried yet?
Having a Hot Yoga Pose show.
Best way for a customer to break the ice with you?
To be really interested in knowing me better so he can be able to sexually understand and satisfy me like nobody else!
What country has the wildest customers?
The United States of America!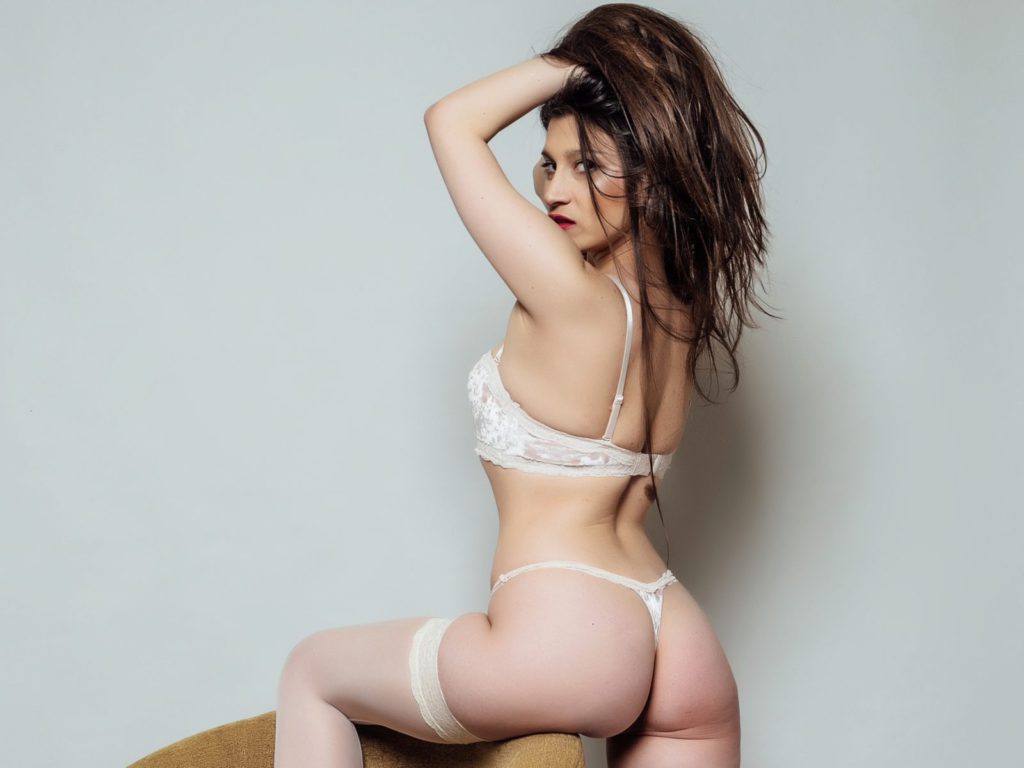 Outfit that gets the most responses when you wear it on cam?
All my RED outfits, jeans, and my French Maid outfit.
What's the next thing you plan to add to your room?
A big mirror.
Can you recall the sexiest moment you've had while camming?
The last time I had an orgasm in a party show, there was a moment I realized there are hundreds of people watching me and I was saying to myself: "if they only knew how intense this feels…" That made me have a second orgasm almost immediately!
What is the first thing that goes through your mind when you're about to start camming?
"What pair of stockings should I wear today?" Also, I have a small prayer that basically says to not receive any more or any less than I deserve every day!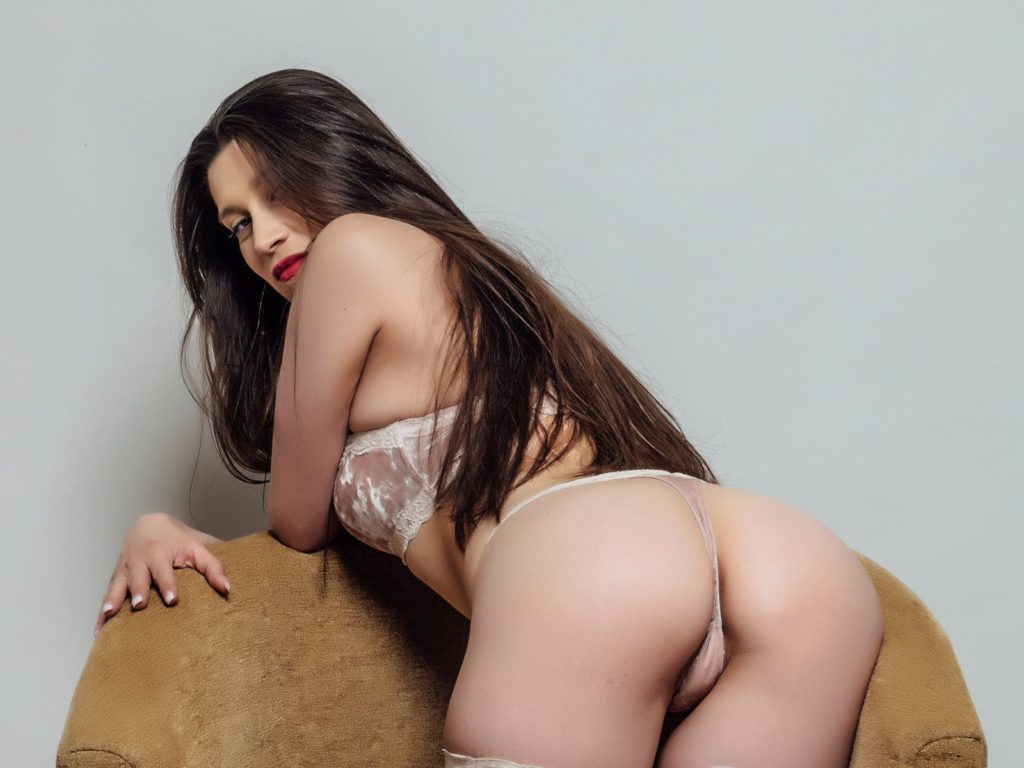 What is the weirdest thing a customer has asked you to do?
"Do something!" (While I was touching myself)
What do you love most about being a cam model?
The surprise factor of it. I love the WOW moments and that you never know what will happen next! Every day is special and different!
What were you like before camming?
An ordinary girl that wasn't camming yet.
Biggest turnoff a customer can do?
Being rude or hateful.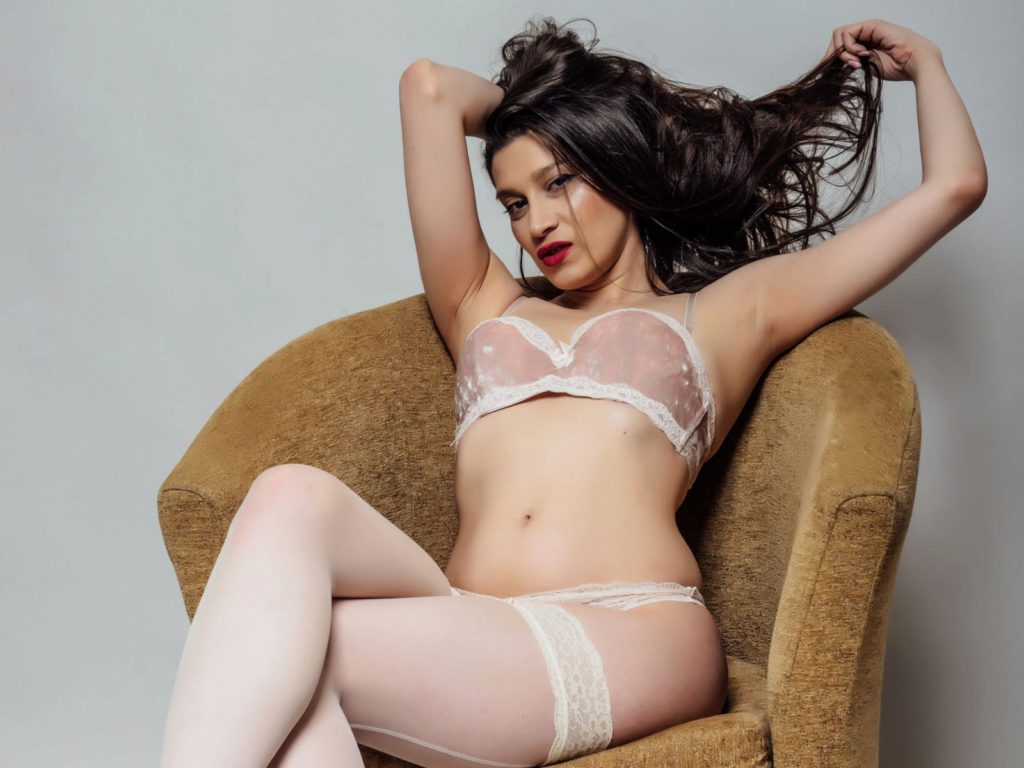 What kind of shows do you have coming up?
I want to try some shows that I never did before like Bubble Bath Show or Hot Yoga Show. Also, I would love to know more about my clients' fantasies so I can make them real in my upcoming shows.
Favorite summer activity?
Sweating and orgasm-ing! 😛
What are you going to be working out for beach season?
Hot Yoga workout.
What are you proudest of?
My strong femininity, my willpower, and my confidence!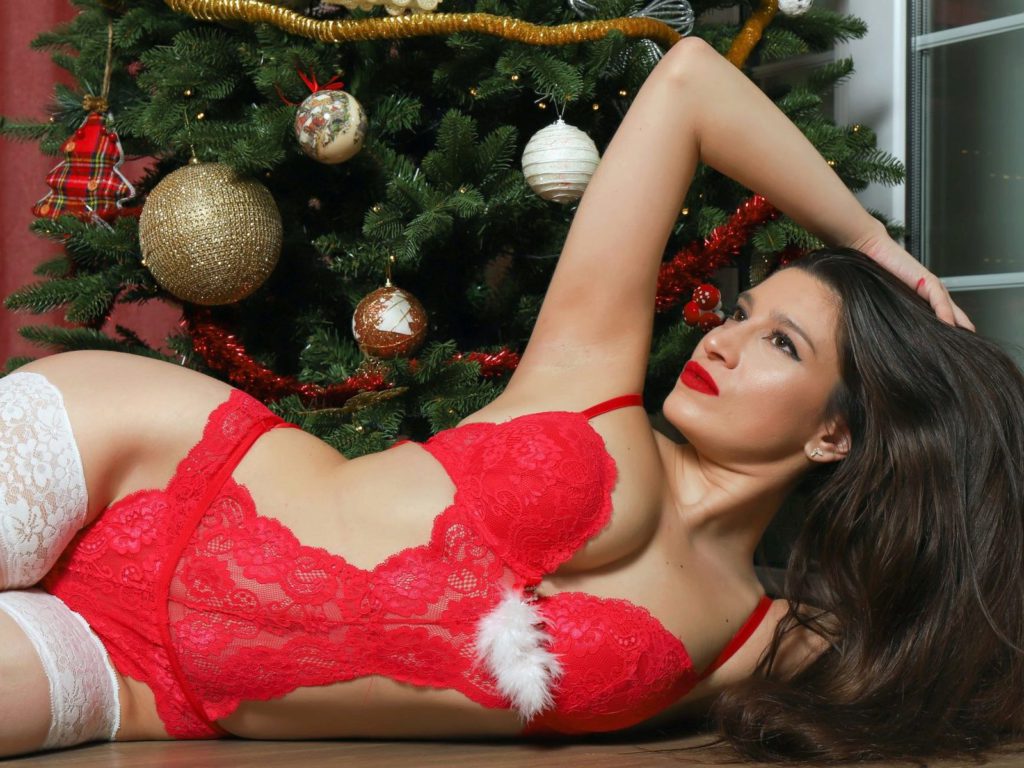 Has anyone ever recognized you in public?
No!
How many languages do you speak? Which ones?
This question reminds me of that one time when the members in my room started chatting using the Morse code…I speak English, Spanish, a bit of French, a small bit of Turkish, and the international language of flirting and teasing.
Features you find the most attractive in another person?
Generosity, willpower, and humor.
How do you stay positive when times get rough?
I listen to Freddie Mercury's "Show Must Go On"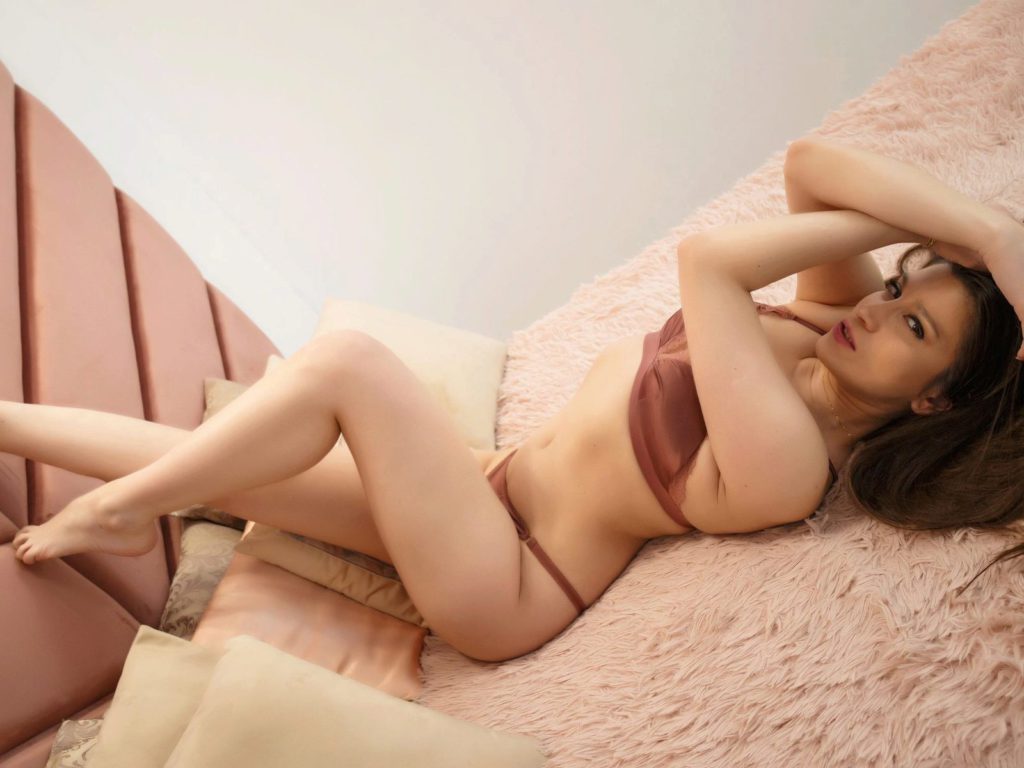 Say one sentence a customer must say to seduce you.
"I have been paying attention to you and I know what you would like right now."
What is something you wish you were better at?
Making people HAPPY!
What are your tips for anyone who wants to be as beautiful as you are?
Every time you see someone or something you consider to be beautiful, always admire and be open to learn from it.
What customer trait turns you on the most?
The ability to surprise me and create pleasurable memorable moments!
Have you ever gone nude on the beach?
Yes…
What is the highest number of orgasms you've had in one session?
I don't have a personal record of that but someone told me once in a show: "Let's make you cum nine thousand times!" That is the last thing I remember about it! Haha
What is your sexiest feature?
My face expressing different emotions.
Ever masturbated in a public place?
Yes!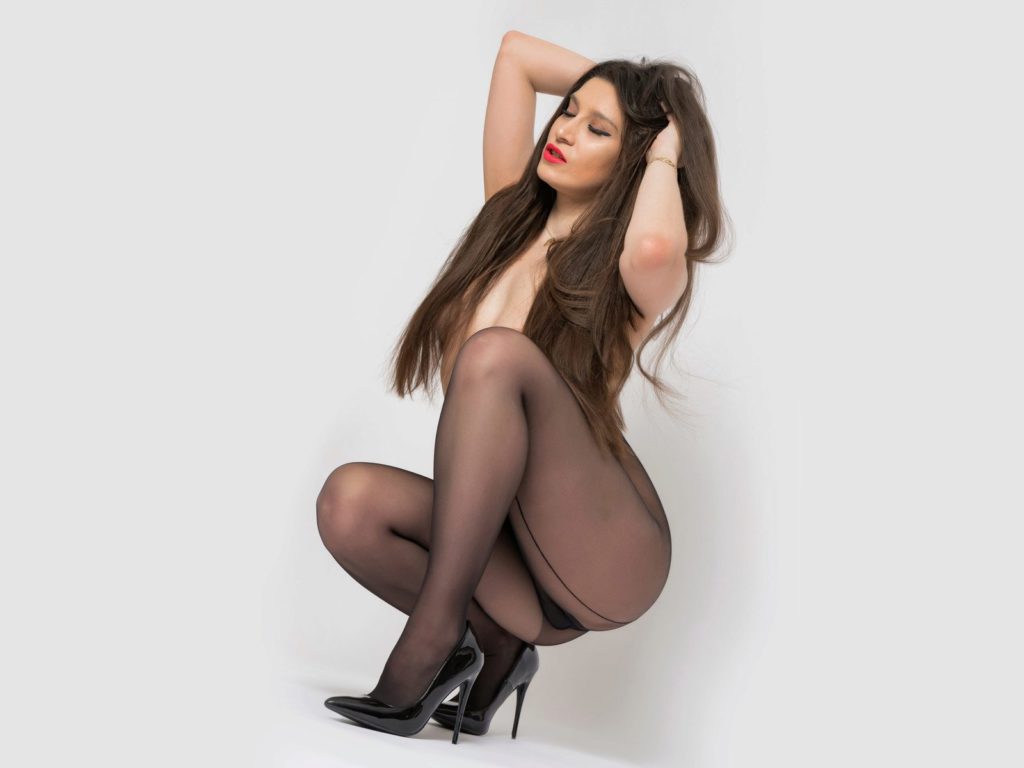 Top or bottom?
Both
Best blowjob tips?
Enjoy giving pleasure and feel horny when you do it.
What does sexy mean to you?
Confidence and beauty
Tips for a stronger orgasm?
The longer you work to achieve it, the stronger and longer your orgasm will be.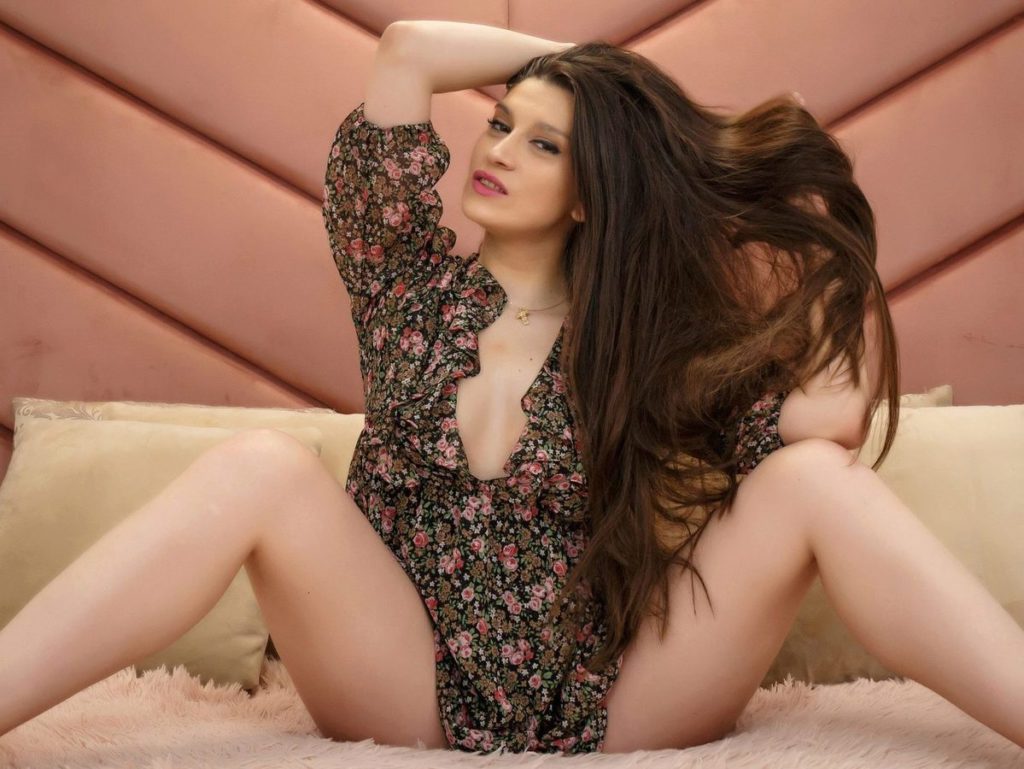 Best way to give you an orgasm?
Get to know me and my sexual desires better!
Dick size preference?
It depends on what I plan to do with it. 😛
Give oral or receive oral?
Both
How did you become so good at the art of seduction?
Ah, thank you for the compliment! I guess I've always been an artistic person!
Spanking or hair pulling?
Spanking with one hand grabbing my hair with the other!
What fictional character or celebrity sparked your sexual awakening?
Ville Valo from HIM rock band
Do you follow a specific diet?
Vegetarian
How many days per week do you work out?
Seven
What are your best workout tips?
Use your muscles like a panther with every move. Try your best to look great when you do it!
Cardio or weights?
Cardio
Favorite spot for your guy to cum?
Inside (blush)
Favorite toy?
Domi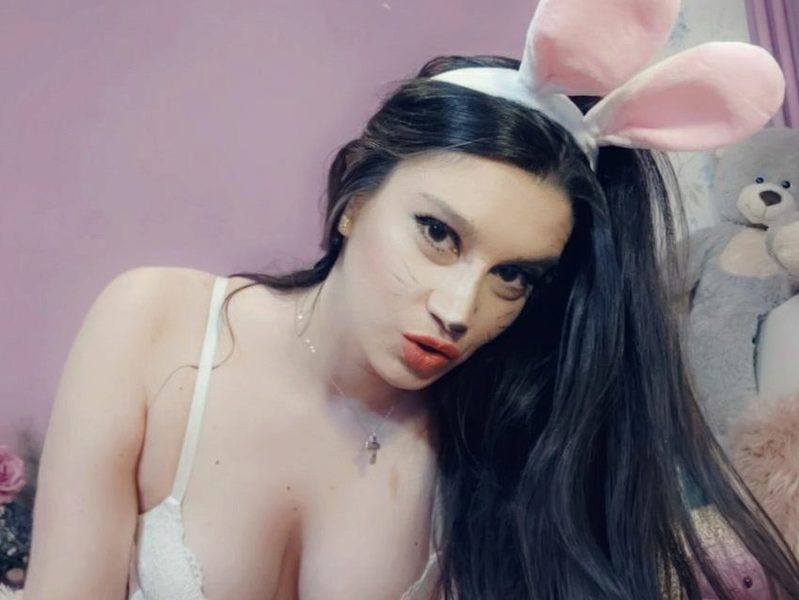 Favorite fetish?
Being watched when touching myself
Favorite spot to be kissed?
Lips 😉
Favorite kind of underwear?
Crotchless panties
Favorite kind of porn to watch?
Hentay anime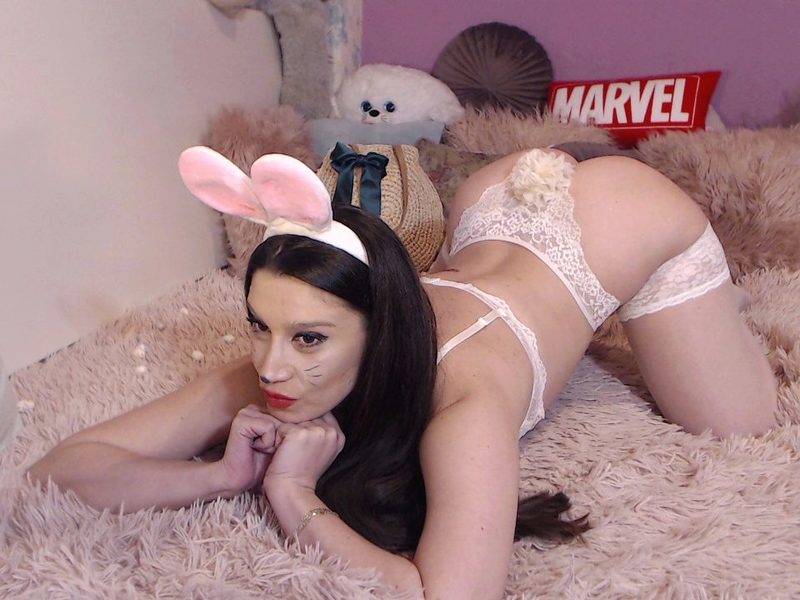 Favorite ice cream flavor?
Chocolate
Favorite movie?
Kill Bill 2
Favorite hobbies?
Interior design and fashion
Favorite holiday?
Christmas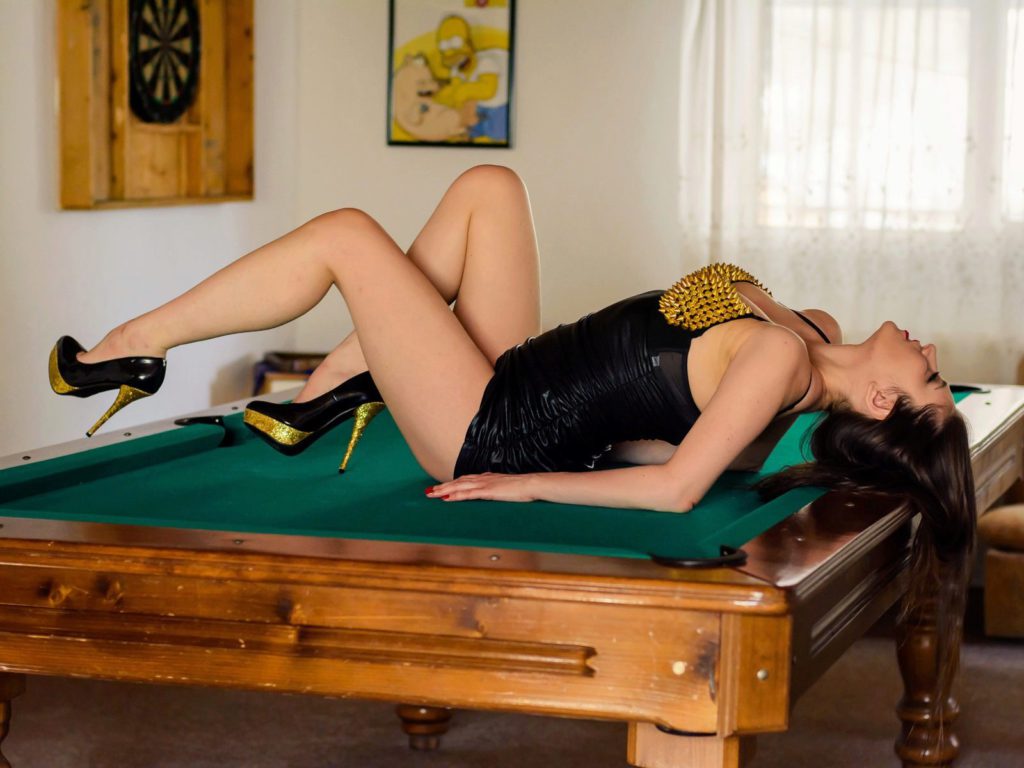 Favorite alcoholic drink?
Champagne
Favorite superhero?
Superman
Favorite swear word?
I don't like swearing!
Favorite body part to work out?
Heart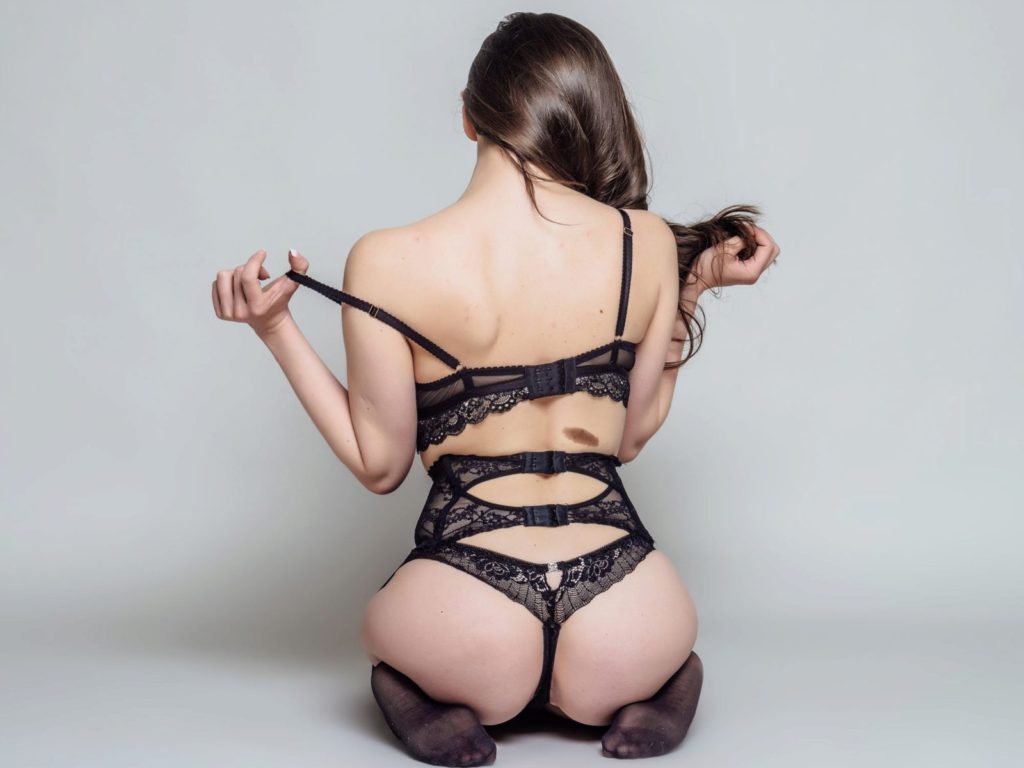 What is your dream car?
Dodge Challenger
Would you rather stay home and watch Netflix or go out to a club?
Watching Netflix only with the right person.
Best way to show affection?
To give rather than to seek for affection!
What do you geek out on?
Collecting pretty rocks!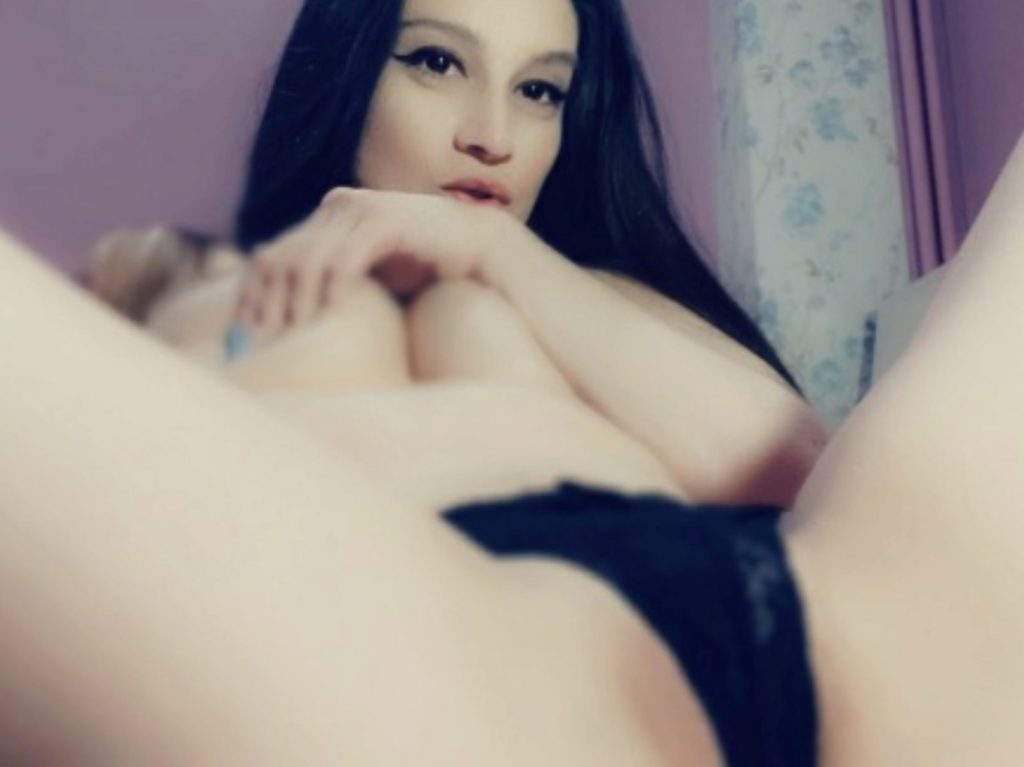 If you could have one superpower, what would it be?
Teleporting and making wishes come true
Who is your biggest role model?
Siddhartha Gautama
What is a surprising fact about you?
My middle name means "Gift from God"
What is your favorite quote?
"If the universe is infinite each one of us is the center of the Universe!"