"I can be your sweet angel or your little devil. From a good, deep conversation until a sex game that leads us to the ultimate pleasure and many wet orgasms."
Aliah Manzur has been one of the top cam girls for more than a year now. Her shows have consisted of discipline, spanking, sugar daddy role-play, giant dildoes, and vibrators. With her exotic look and unique appeal, we knew that this girl was destined for greatness on Camster.com.
In an exclusive interview, Aliah had plenty to say about camming and about her personal life. She talked about why she loves camming, how she became a success, and plans for her 24th birthday. It's on Sep. 30th so be sure to give her a nice gift!
Be sure to follow Aliah on Twitter @AliahManzur
Why did you decide to be a webcam model?
What caught my attention to become a webcam model was the growth that I could have in all areas of my life. I think I have always liked challenges and fun, and being a cam girl allowed me to have both. I also love meeting people around the world and having new experiences every day.
You have a birthday coming up soon. Any big plans for 24?
I have always been a lover of celebrating life and what better way to share this special day than with all my users, I have planned to have a party where everyone who wants to join, do it and have fun together.
What's the best birthday present a customer could give you?
I am a lover of experiences and details. I believe that I always give my best to others to make life more beautiful. It is something natural in me; that's why when my birthday arrives, I believe that the best gift I can receive is that they truly value who I am and that together we create abundance in love, happiness, and pleasure.
What have you discovered about yourself since becoming a cam superstar?
My biggest discovery on a personal level was realizing how much I like to improve myself, grow, find new things, and get out of the routine. I discovered that I love freedom and I love exploring deep and enjoyable things with my users. My process as a webcam model is something that fills me with pride and shows me that I am capable of many wonderful things.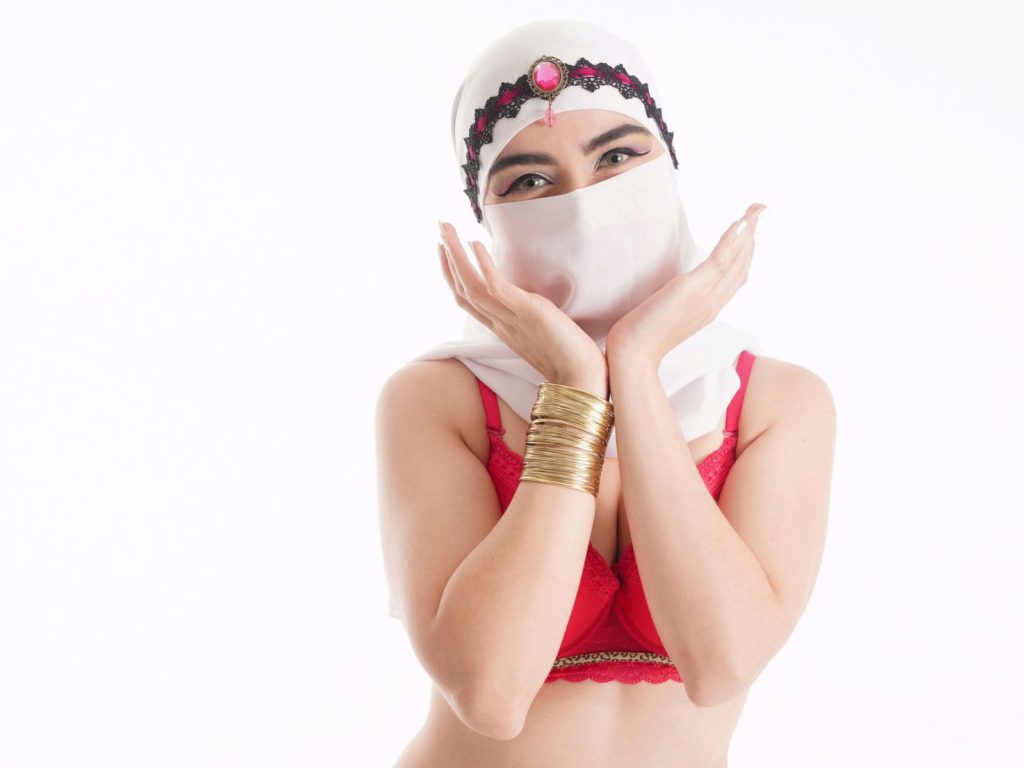 What is the first thing that goes through your mind when you're about to start camming?
I firmly believe that "you attract what you think." So the first thing I think when I give a "start show" is: we are going to enjoy today a lot. I will meet wonderful people and experience great things. It will be a pleasant and abundant day in all the senses!
What do you love most about being a cam model?
What I like the most about being a cam model is that every day brings different things, no day is the same as the other, having new experiences with people around the world is great, plus users become real friends. I really enjoy what I do.
Any shows planned for fall?
I'm still thinking of ideas for fantastic shows, but at the moment I don't have anything specific. I am more of a flow with the moment- my creativity surprises me even myself.
If I weren't camming, I would be a ________
I am a professional in social work. I graduated from university 2 years ago. Without a doubt, if I was not a camera model, I would dedicate myself to being an incredible social worker in the business field.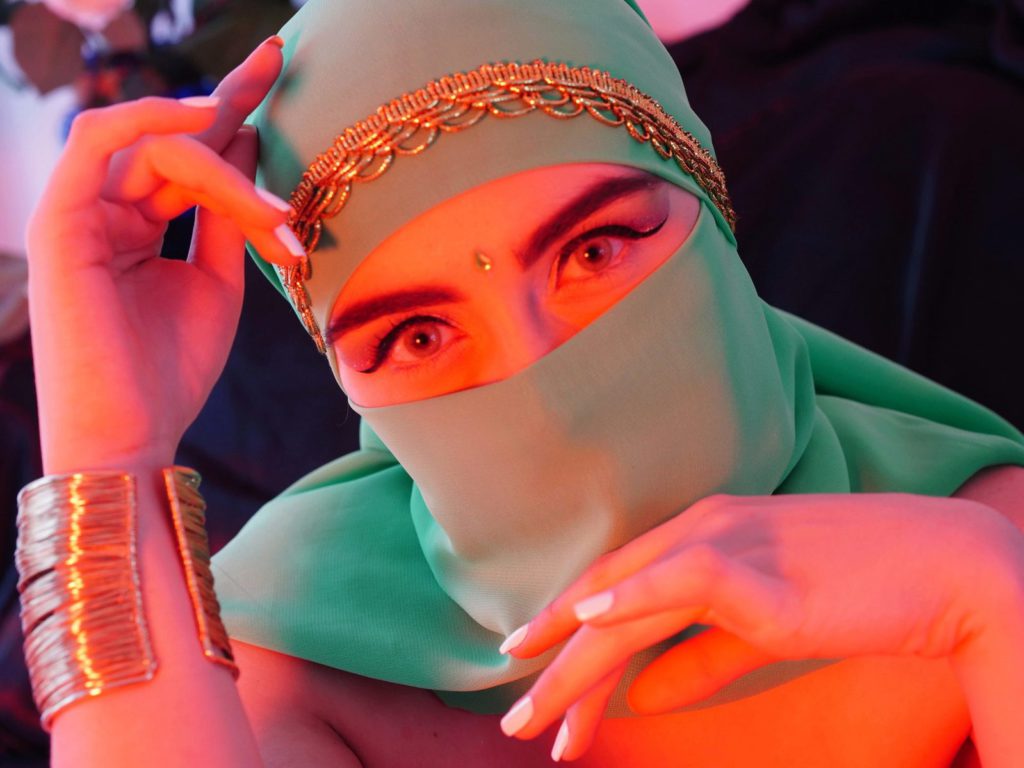 Where do you hope to be five years from now?
In 5 years, I visualize myself as a "Webcam Legend," having the financial freedom I desire to make each of my personal projects come true, but above all, enjoying my personal growth process.
Say one sentence a customer must say to seduce you.
"Beauty can be dangerous, but intelligence is deadly."
What is your ultimate sexual fantasy?
In fact, right now my biggest sexual fantasy is having sex in a public place- feeling that level of adrenaline would be just great.
How did you become so good at the art of seduction?
Seduction is a psychological game. The most important thing for me is to create a connection with the person and make the energy flow so that everything else is only the result of our feelings and emotions.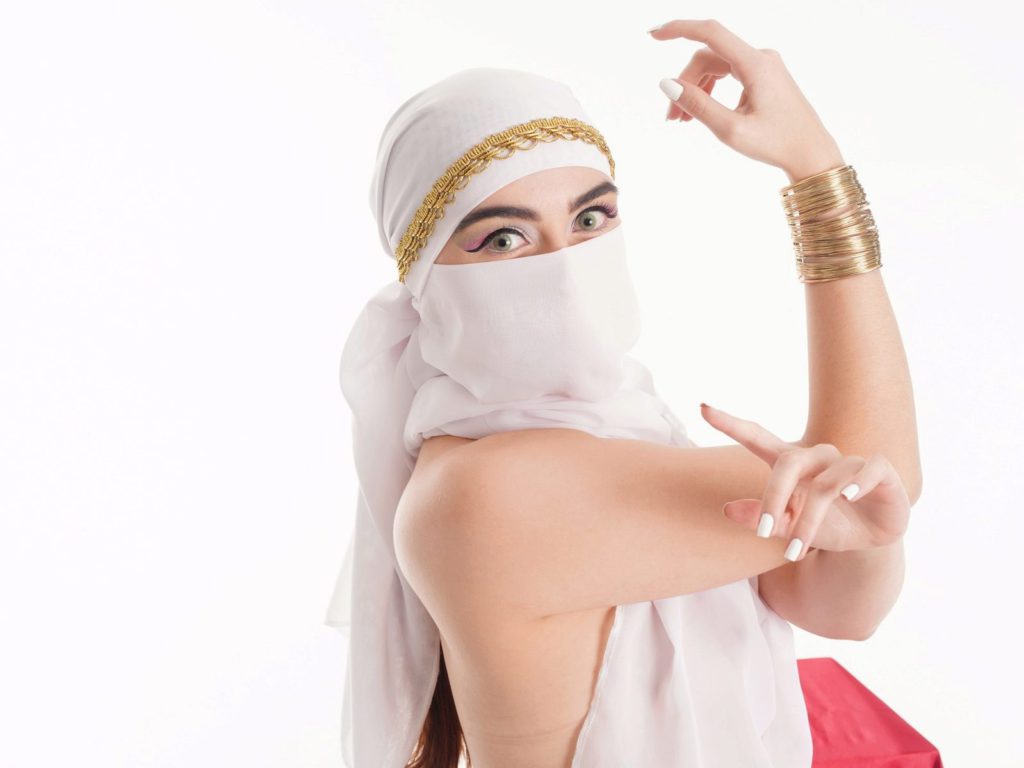 Favorite fetishes?
My favorite fetish is undoubtedly role-playing. I like to imagine different scenarios and be able to fantasize freely.
Favorite sex position?
Doggy style.
Favorite role-play scenarios to act out?
I am very attracted to the role-play of master/submissive, teacher and student, and boss and secretary.
What does a perfect date look like to you?
My perfect date is with someone who has a good mood and has a delicious fragrance, who knows how to have a good conversation, the place has good music and exquisite food, have a couple of drinks … and then explore new and pleasant things on a mental level and also physical, something that seduces me and turns me on.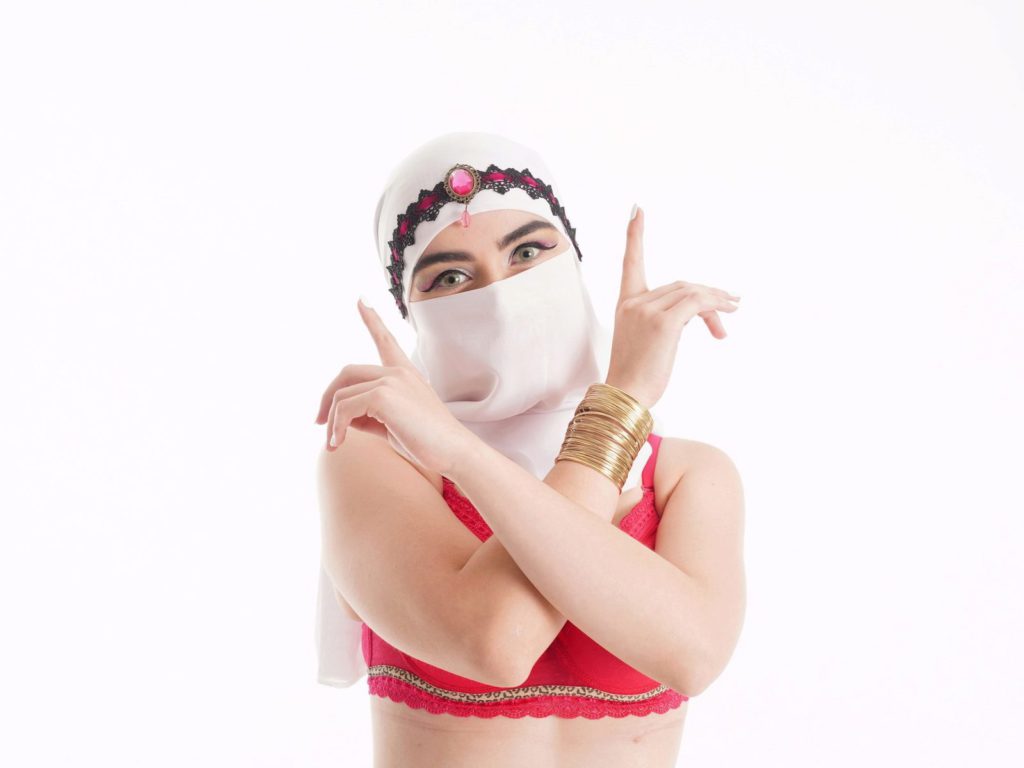 What is your favorite length of show?
I like it when the program lasts 1 hour- it gives us time to explore and discover more about each other.
What are you going to dress as for Halloween?
I want something daring and spontaneous that goes with my personality, something that awakens intrigue and eroticism. I think I'll disguise myself as Elena of Troy.
What does sexy mean to you?
For me, being "sexy" is the one who steals the glances anywhere in a natural way without the need to pretend or strain.
Spanking or hair pulling?
Definitely spanking.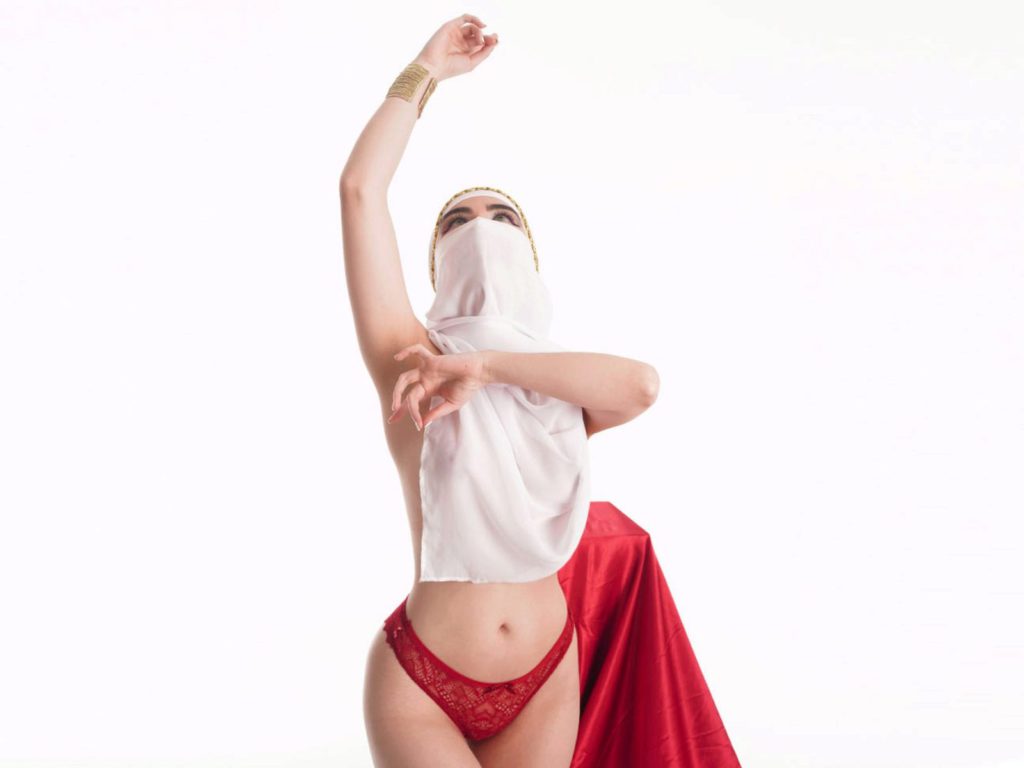 Favorite spot to be kissed?
Neck and breasts.
When was the first time you felt successful?
My most memorable moment was definitely when I finished the first private session with my best client at the time. It was 2 hours of just talking and with a lot of extra credits! That was the beginning of my best moment in front of the camera.
Was it intimidating the first time you were on webcam?
It wasn't really intimidating, I felt like it was going to happen and who I was going to interact with.
Best way for a customer to break the ice with you?
Be fun and interactive with myself and with other users.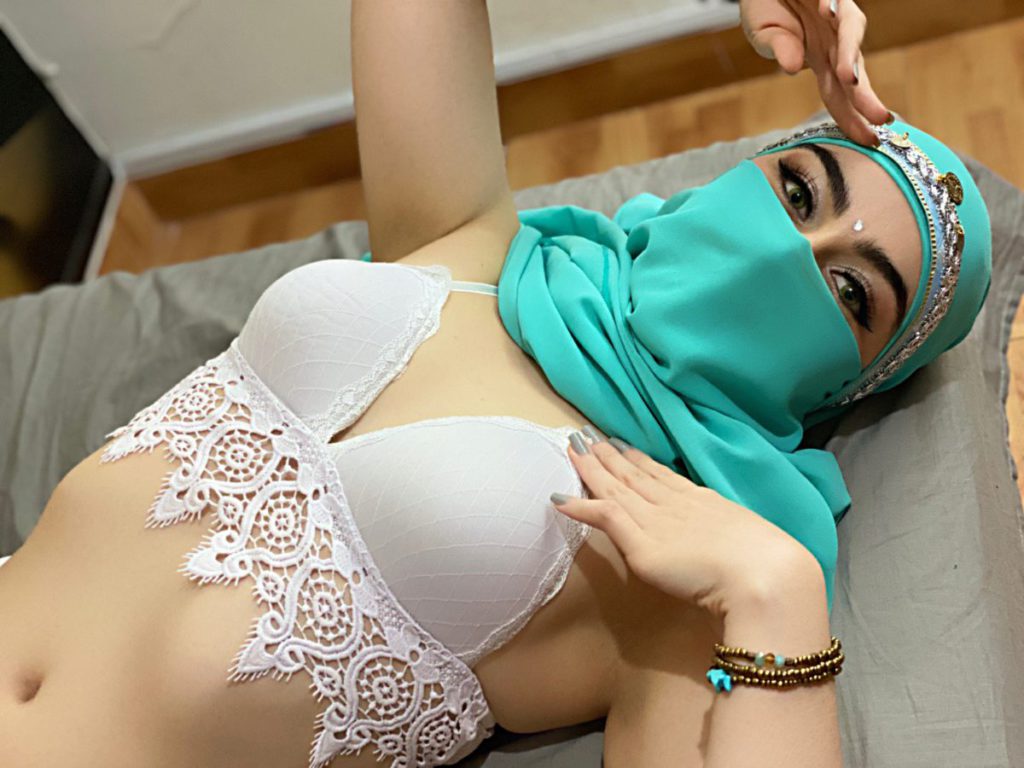 What country has the wildest customers?
In India, the vast majority of industrial users always have interesting and curious requests.
Outfit that gets the most responses when you wear it on cam?
I always wear Niqab (Arabian veils) but the color that users undoubtedly like the most is green tones because it makes the perfect match with my eyes.
What do customers usually notice about you first?
My eyes- they are green and very expressive.
What's the next thing you plan to add to your room?
I would like to add a new type of decoration that makes it look more lively and cheerful.
What tips would you suggest for someone else who wants to be a cam superstar?
Modeling is a job that requires patience, discipline, and love, in addition to improving every day in the physical and mental parts, but especially in the emotional part, high self-esteem largely determines your results.
Who are your other favorite cam stars?
I don't have a favorite. I think all of them always do the best they can.
What were you like before camming?
I was a more shy person who had not dared to explore various things in terms of sexuality and that today I do and I love it.
Favorite fall activity?
Halloween because I can dress up however I want and eat all the candy.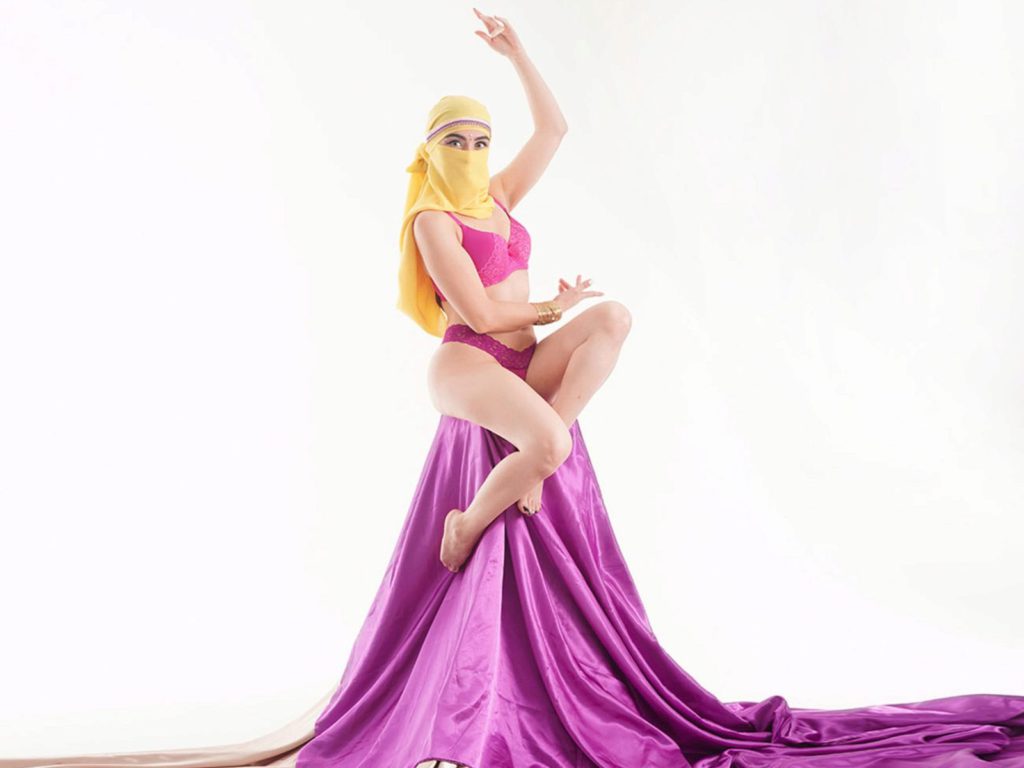 Favorite Halloween movie?
Hocus Pocus, The Addams Family & The Nightmare Before Christmas.
What are you proudest of?
From my personal and professional process as a model, I have had more achievements in these two years than in my entire life, thanks to the discipline and love that I put into what I do.
Has anyone ever recognized you in public?
No, they haven't recognized me so far…
How many languages do you speak? Which ones?
I am fluent in Spanish and English.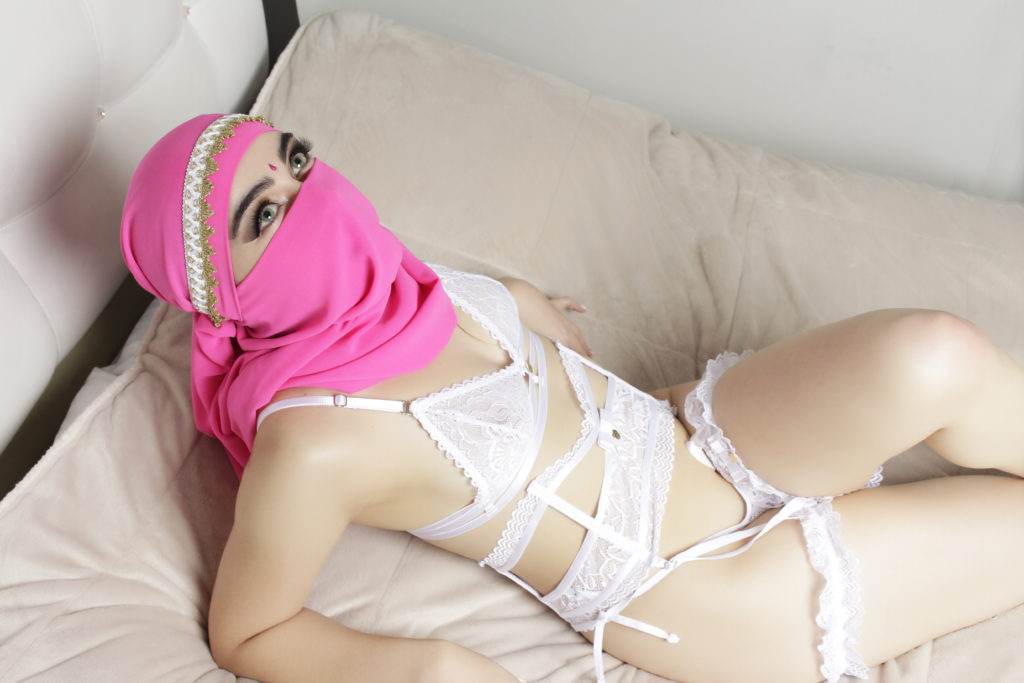 What are your goals for the rest of 2021?
My main objective is to continue growing and evolving as a person and a model. I want to go back to some habits that have led to many of my best moments on camera but also challenge myself to develop and improve my broadcasts.
Physical feature you find the most attractive in another person?
The first things that I notice in a person are the eyes and teeth.
How do you stay positive when times get rough?
I allow myself to feel the emotions, be calm and make myself aware that it is just a difficult moment that is going to happen.
What is something you wish you were better at?
I would like to learn several languages ​​that allow me to better interact with people around the world.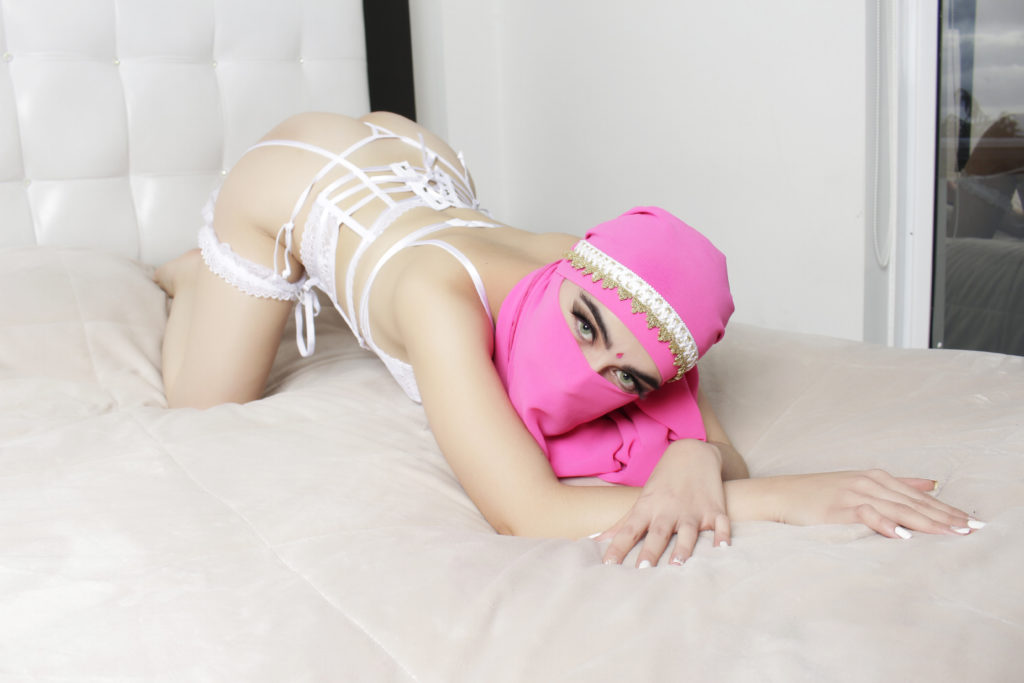 What are your tips for anyone who wants to be as beautiful as you are?
Loving and accepting yourself completely, having good self-esteem will always make you beautiful.
What is the best way to make you laugh?
Be spontaneous.
What is the best way to make a dream come true?
Work intelligently and with dedication to achieve it, but above all, enjoy the process because great lessons come from there.
Have you always been a sexual person?
Before being a webcam model, I was not someone so sexual. Now I give myself the permission to explore myself and have new pleasant experiences.
What customer trait turns you on the most?
When they are friendly and generous- it shows that they really value our time together.
Have you ever gone nude on the beach?
No, but I would love to.
How often do you cum when you're not on camera?
Too often. I feel free to enjoy my sexuality in front of the camera and off the camera.
What is your sexiest feature?
My sexiest characteristic is my intelligence and my charisma.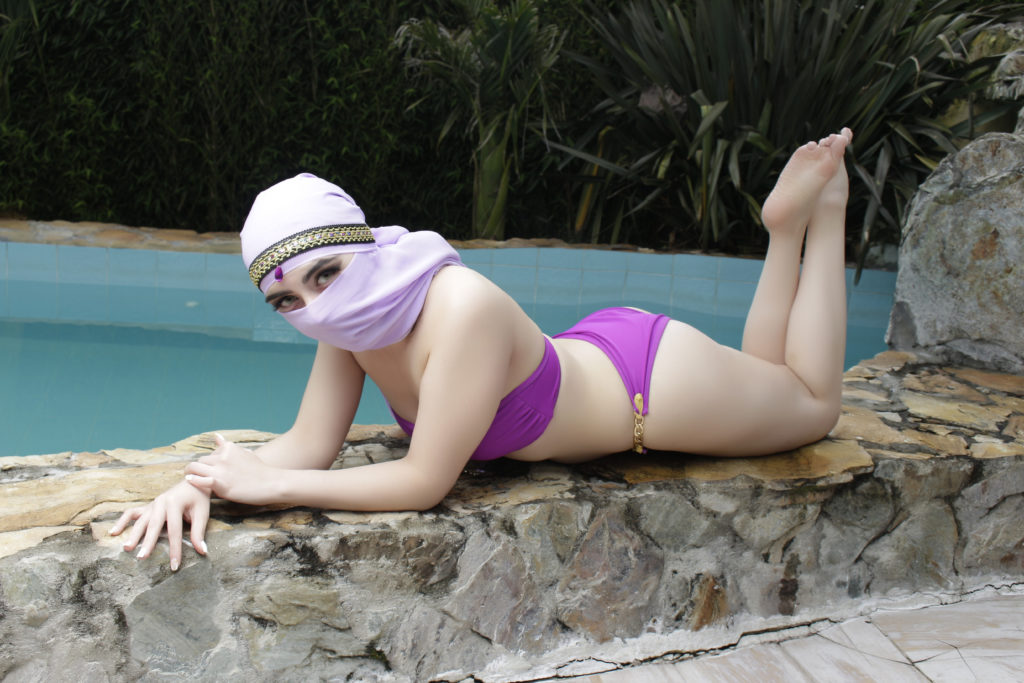 Ever masturbated in a public place?
Yes, I have.
Best blowjob tips?
Slow, deep and sensual, always looking into my eyes.
Have you ever tasted your own cum?
Yes, I think it is something sensual.
Tips for a stronger orgasm?
Enjoy the moment, that's the key.
Best way to give you an orgasm?
Be passionate and take your time exploring my body.
Give oral or receive oral?
Both. I love oral sex, I think it is something super intimate.
What fictional character or celebrity sparked your sexual awakening?
Enrique Iglesias
How many countries have you visited?
Libano, Colombia, and Panama.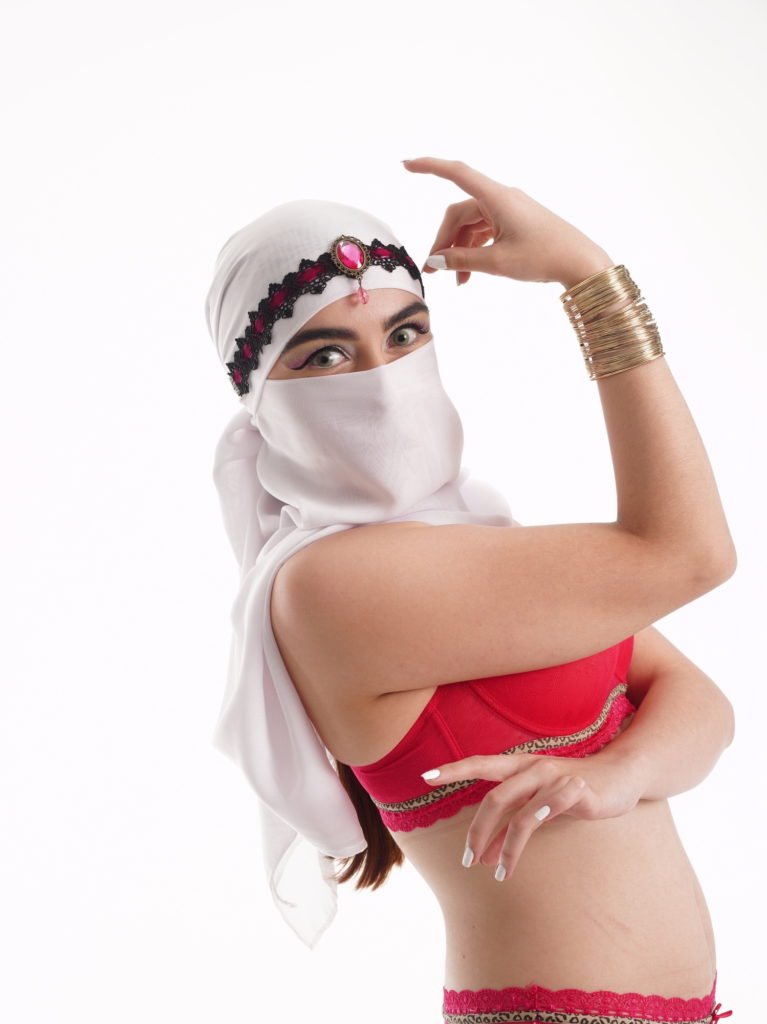 Where do you want to go most on your next vacation?
South Korea and Turkey
Where's the most interesting place you met a new lover?
Colombia.
How many days per week do you work out?
5 days a week.
What are your best workout tips?
Go for self-love and continue for discipline and improve every day.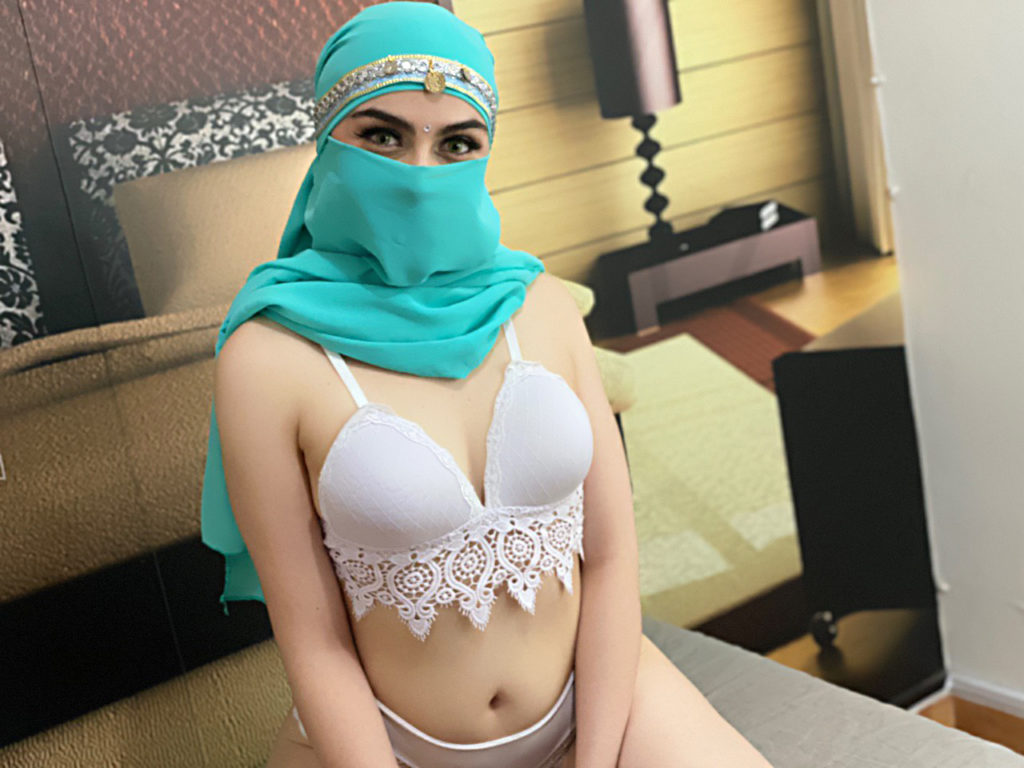 Cardio or weights?
I prefer cardio.
How do you handle a workout in a pandemic?
I just go to the GYM with the necessary precautions and a lot of sex.
Favorite spot for your guy to cum?
In my mouth and on my breasts.
Favorite toy?
The Hitachi, I love the vibration.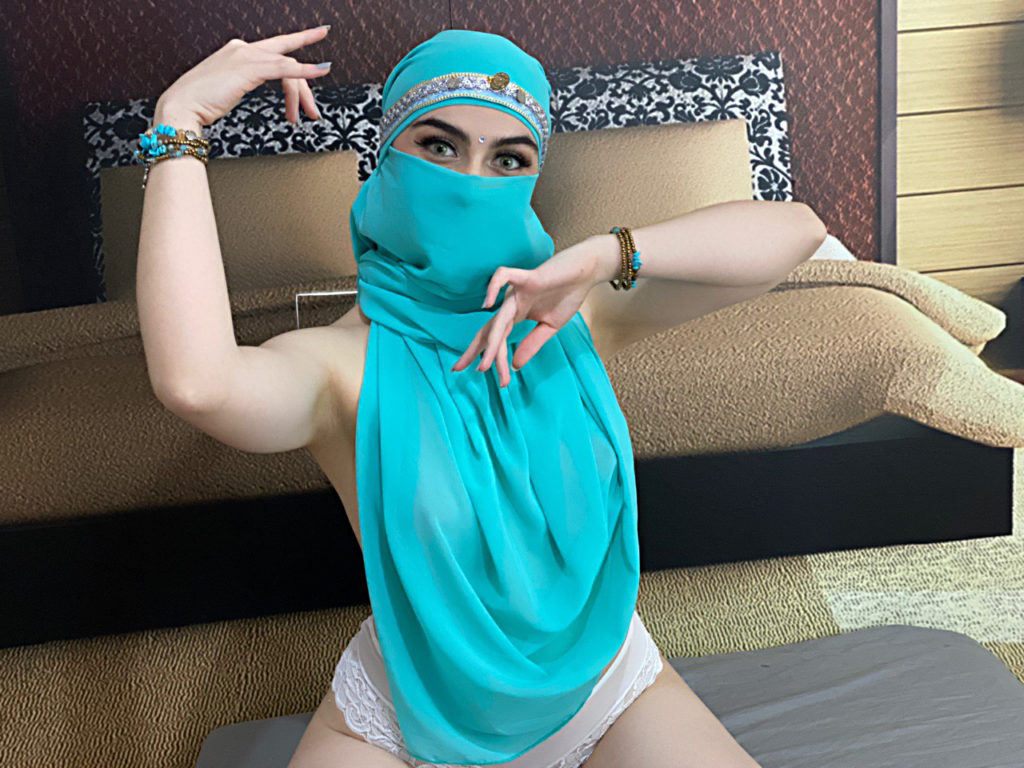 Favorite kind of underwear?
The underwear with lace.
Favorite kind of porn to watch?
A mix between romantic and tough.
Favorite ice cream flavor?
Vanilla.
Favorite hobby?
Reading.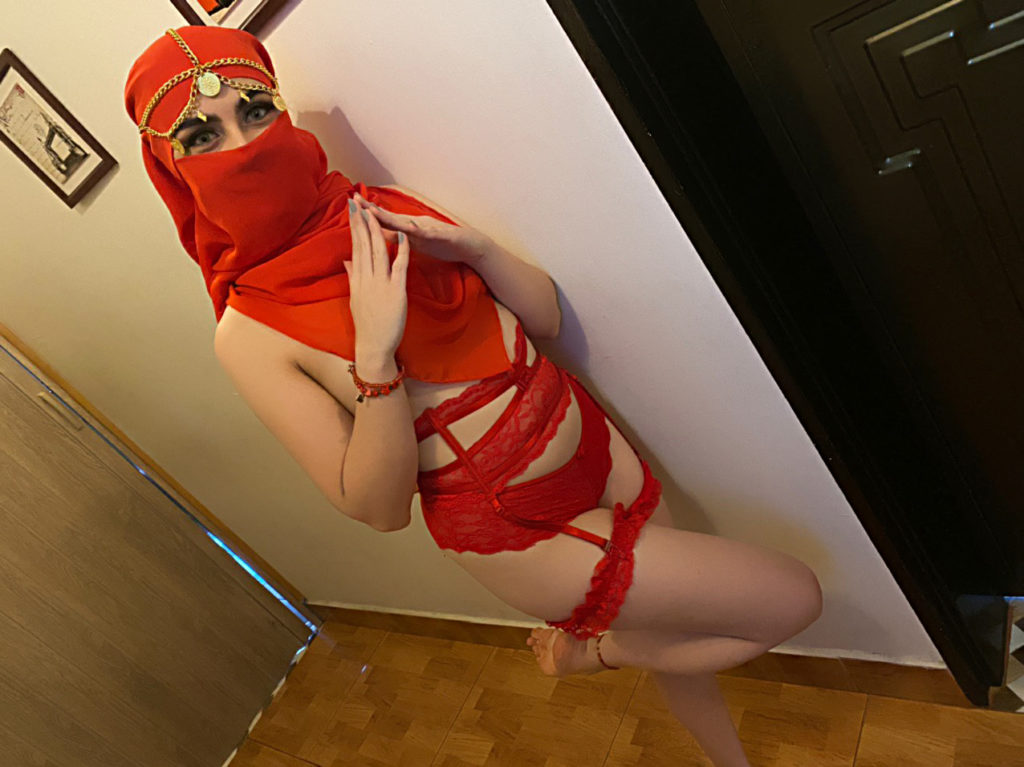 Favorite holiday?
Christmas.
Favorite Disney character?
Mulan.
Favorite superhero?
Iron Man.
Favorite quote?
"The only thing that matters is love in all its forms."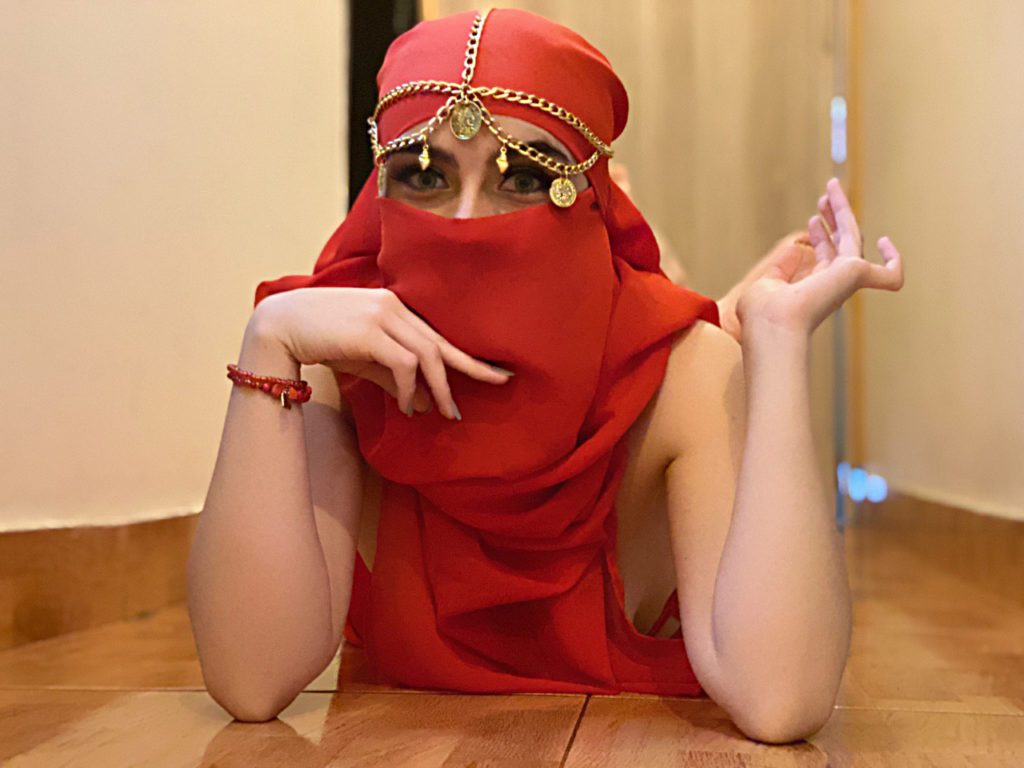 Favorite swear word?
Fuck
What is your dream car?
Mini Coopers
What is your spirit animal?
The lion
If you could have one superpower, what would it be?
I'd love to fly or travel in time.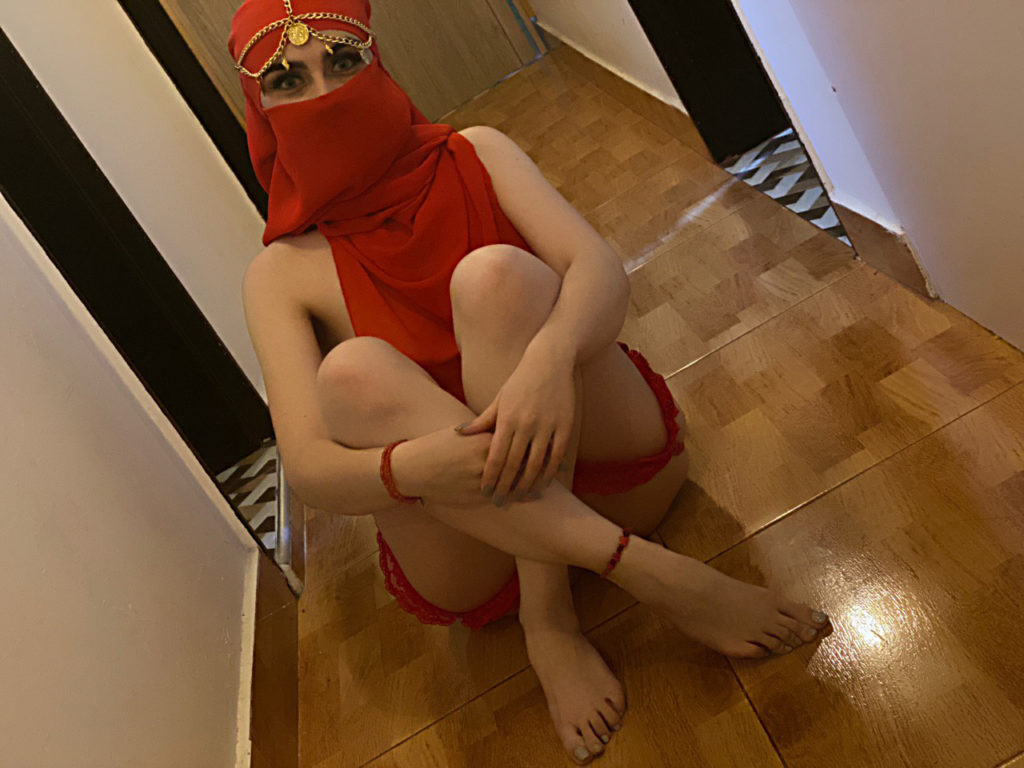 What TV show are you binging right now?
The Money Heist
What is a surprising fact about you?
Come and find out for yourself!