Latina hottie Shantal Soler has been one of the top cam girls for the past year-and-a-half. This gorgeous chica loves exploring all kinds of fantasies on Camster.com from findom, to slaves, to teasing, and plenty more. Now she's giving more insight into the world of camming and the "unique experiences" that she gives to every new fan.
In an interview from Flirt4Free, Shantal dished on camming during the pandemic, what fans love about her shows, and naked yoga!
Check out the full interview and be sure to follow Shantal on Twitter @shantalsoler20.
What first attracted you to camming?
I knew I would have financial independence, be my own boss, and interact with people of all different cultures. Before camming, I had less free time, very little exposure to people from different parts of the world, and my earnings were not growing as I had hoped. 
What surprised you about your experience?
I've learned that this is a real job just like any other. You have to be disciplined, love what you do, and constantly be learning new things and improving in order to always be better than you were the day before.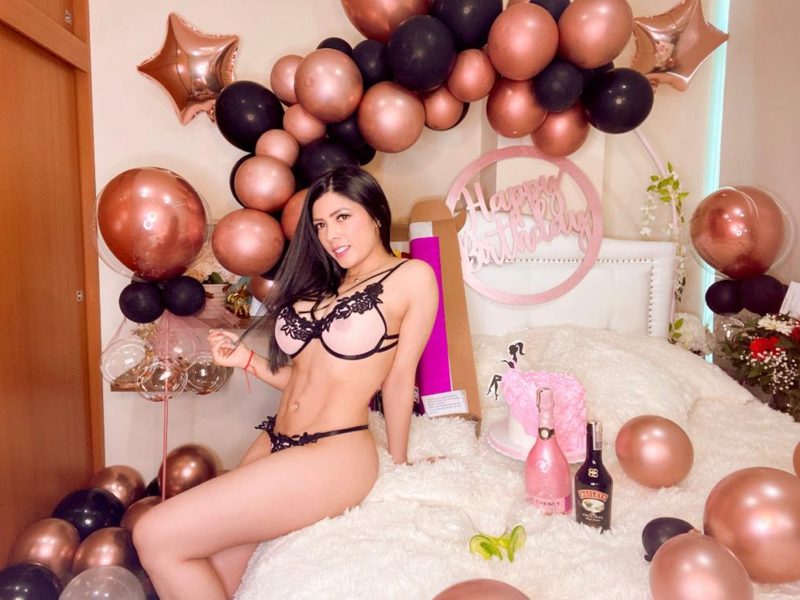 What has camming during the pandemic been like for you?
Even though it hasn't been easy, I feel very fortunate to be able to do well on a site that makes me feel comfortable and secure.
What are your goals for the rest of 2021? 
Honestly, I have so many! I want to make some of my dreams a reality. I want to open up my own model agency and help other new models who decide they want to be a part of the webcam industry. I want to have a year that ends in me paying off my apartment, buying a car. Then I want to focus on the different things that interest me, such as studying and learning new languages. Also, I really want to make it to Flirt Summit!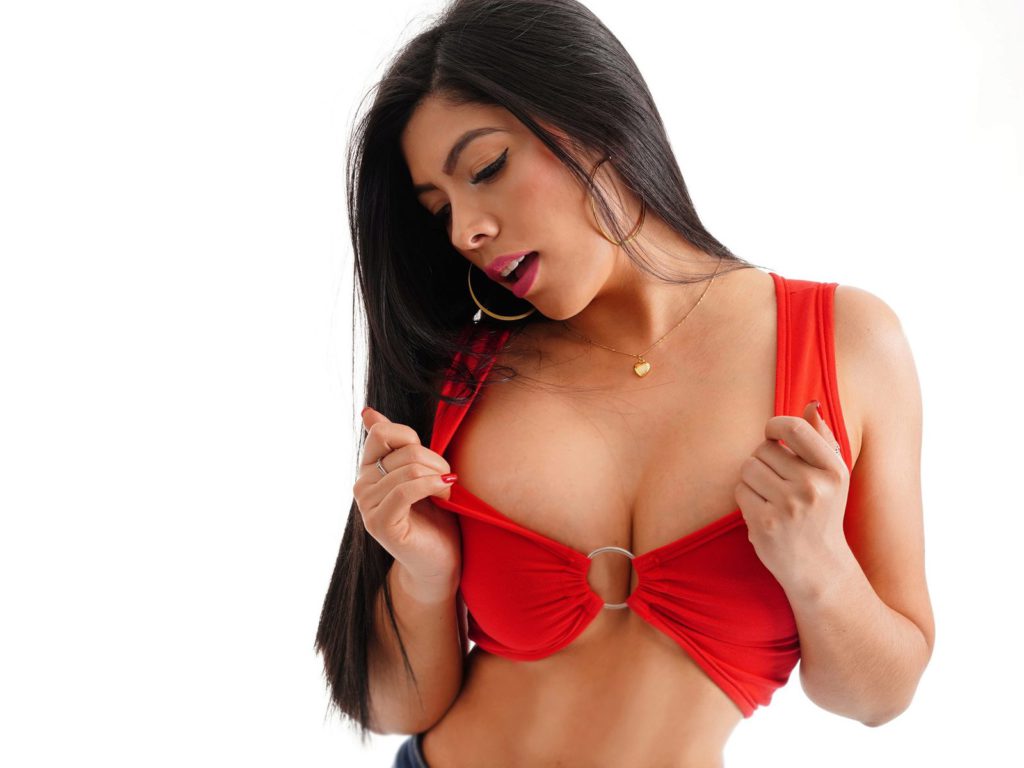 What fetish or fantasy do you love exploring with your Flirt fans? 
Oh, my! (laughs) There are so many. I'll just name a few: I love older men. I'm obsessed with having sex in public and the risk of being caught. I'm into some bondage, roleplay, having sex with multiple partners … sexy lingerie … to be honest I am always finding new ways to be kinky, sometimes on my own, but pretty often through the members who come into my room. 
What will a new fan like about taking you to private?
I have a very loving and passionate personality, with me, you can live a totally unique experience.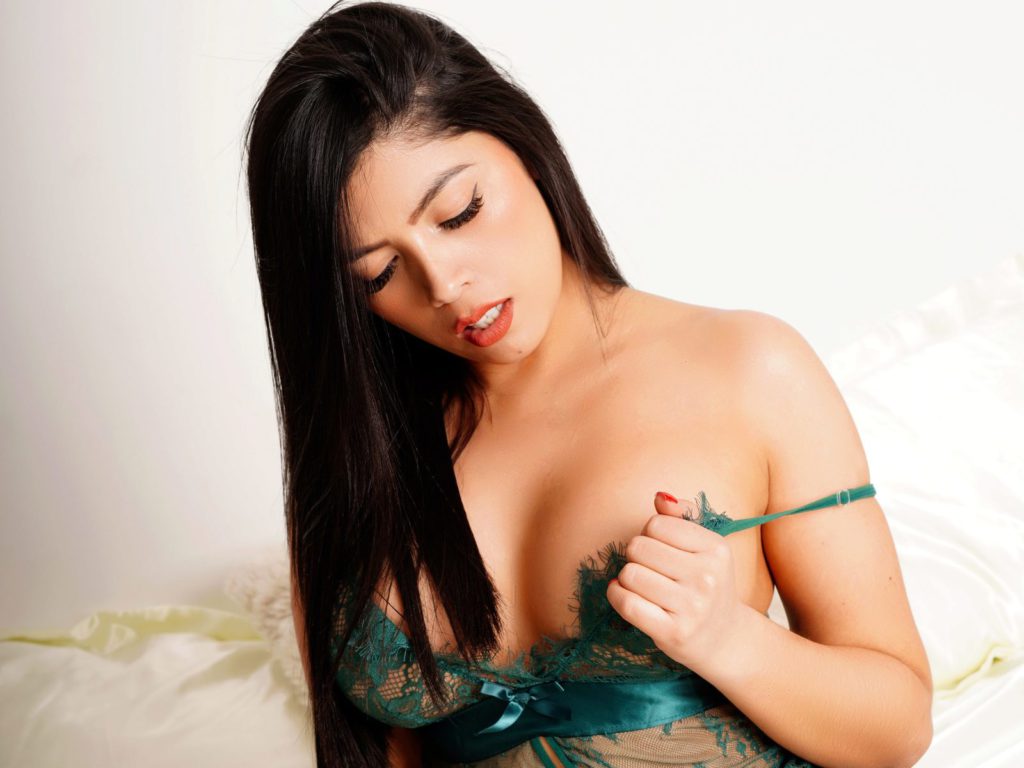 What are you like off cam? Any passions or hobbies? 
I love nature, traveling to new places, spending time with my family and friends … good wine and good conversation (laughs) … discovering a good restaurant, fitness, and movies! 
What has been your most memorable moment on cam?
There are two. The first has to be naked yoga! I had never tried yoga before, naked or otherwise, and it has been a really fun to try out new positions. I absolutely love doing naked yoga in private shows now.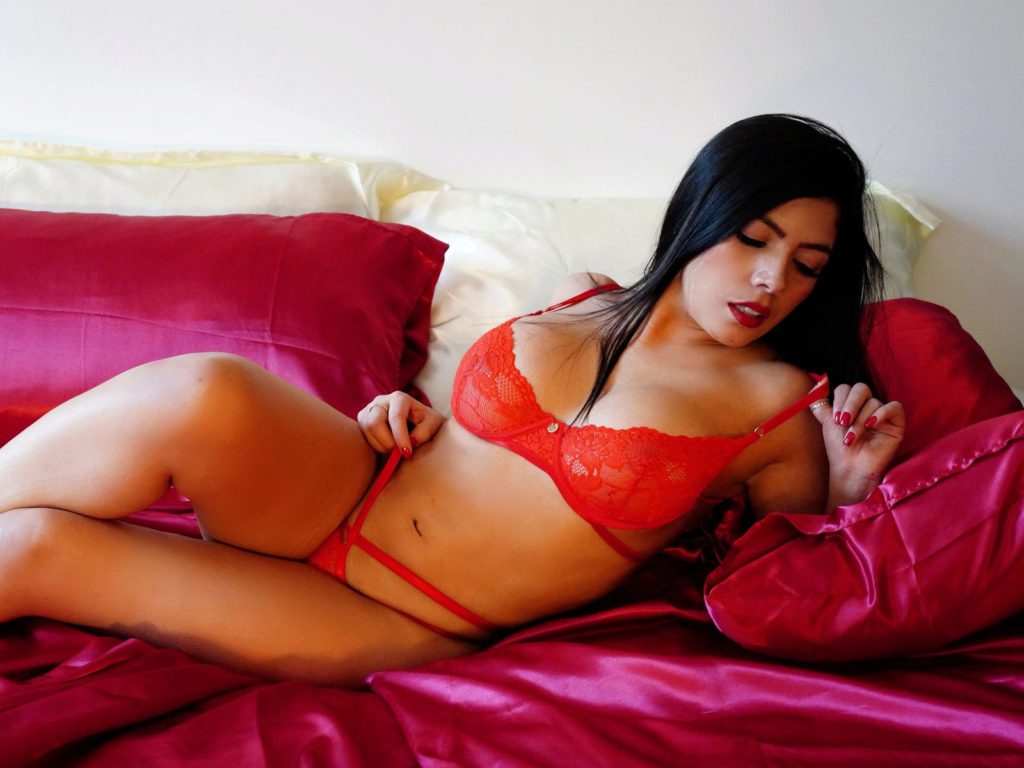 Namaste! What was the other?
I was once asked to make myself throw up … on myself… (laughs) I said no!
Finally, what else would you like Flirt users to know about you?
I expect a lot of myself and I always want to be perfect in everything I do. I'm a Virgo, which means I have a strong personality but, at the same time, I have a noble heart and I always want to help those around me.