Soft and sexy, Harlowe Nova is a Camster girl worth knowing about. As a man who spends the majority of my free time thinking about sex, it's so thrilling to know there's a woman out there just as full of erotic thoughts as I am. Especially since she's into live nude camshows. We chatted up this American girl to find out why she seems so natural, so comfortable, and so incredibly seductive the moment she gets on cam. The former phone sex operator is the real deal: funny, bubbly, delightfully dirty, and ready to explore! She told us all about her online sexual awakening, and offered up some easy tips to get right to the good stuff in her private shows and parties. Read on and come to her chatroom armed and ready!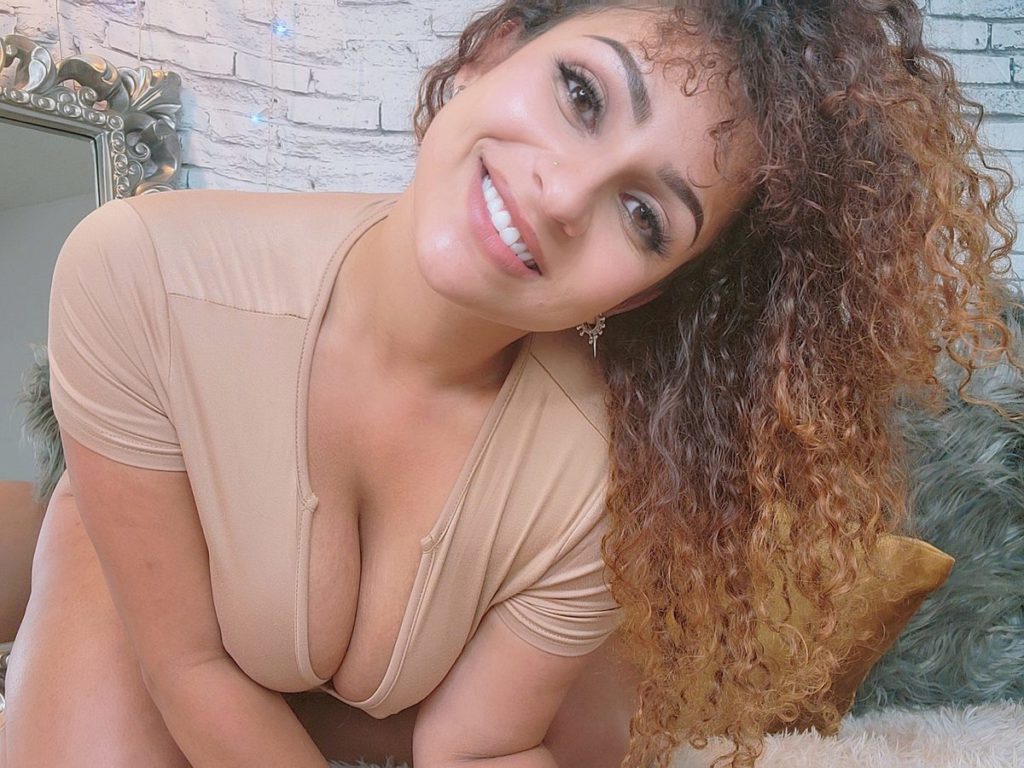 Camster: What do you love most about being a cam model?
Harlow Nova: I get the pleasure of making friends from all over the world, giving and receiving pleasure, learning about all sorts of different kinks, and doing sexy stuff on the internet all from the comfort of my own home. What isn't to love about that? I love that fact that I get to please and be pleased. It makes me feel good to make others feel good.
Camster: What were you like before camming?
HN: (laughing) Prior to camming, I was similar. Just less naked, fewer sex toys, and less lingerie. Definitely a lot more comfortable discussing all sorts of sexual topics and kinks. And more comfortable with anal than ever.
Camster: Where do you hope to be five years from now?
HN: I would like to go back to school for Sexology … so I can become a Sex Therapist. It's always been my dream to help increase the pleasure in people's lives and reduce shame. I like to think camming helps with that in some capacity.
Camster: What has quarantine life been like for you?
HN: It's honestly been fine for me. There are a lot of things I've missed doing, but camming helps me get the social interaction I crave. It's like having a party everyday with friends that I get the pleasure of getting naked for.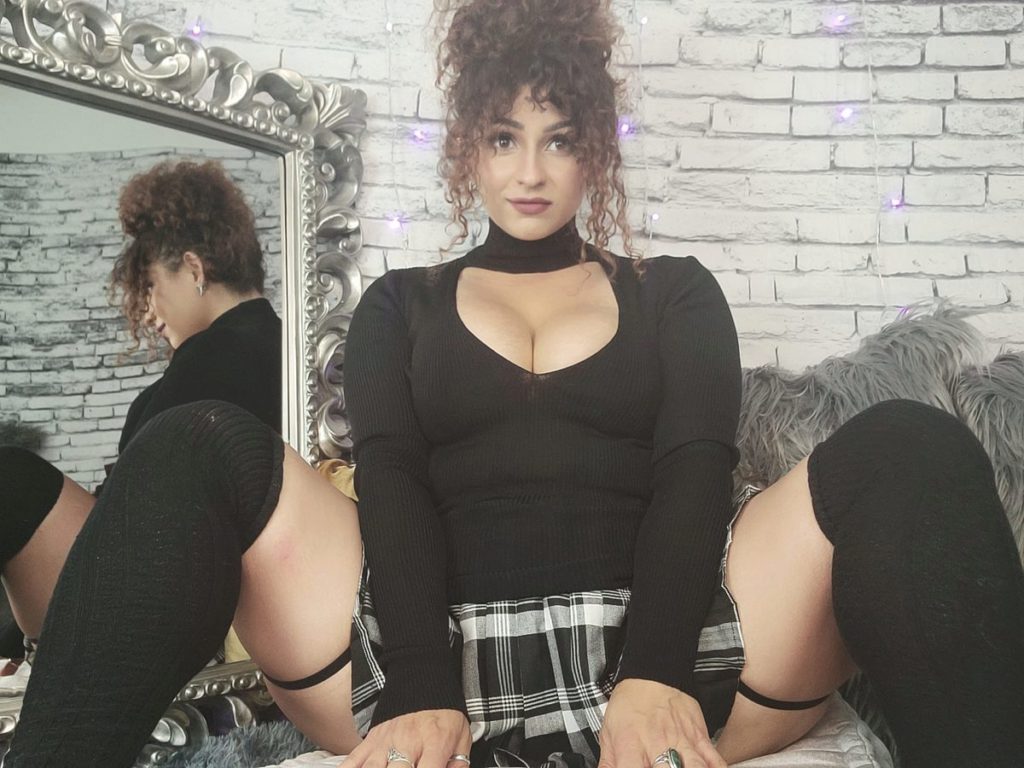 Camster: Okay, You're clearly ready to move past the pleasantries. Let's get to the good stuff! What is something you would like to do on cam that you haven't tried yet?
HN: Definitely Use a fuck machine during a party! Don't have one yet, but I'm hoping some fans will help me make that possible!
Camster: Oral … are you a giver or a receiver?
HN: Oh gosh! Do I really have to choose?! Both please. (laughs) But if I can only choose one, I would say give oral. It turns me on SO much to give someone pleasure and make them cum with my mouth. I go at it with lots of spit, eye contact, and enthusiasm. No one wants a reluctant blowjob.
Camster: What is best in life … spanking or hairpulling?
HN: Asking me the hard questions! I want to choose both again, but if I'm only allowed to choose one, I say spanking. I often deserve lots of spankings.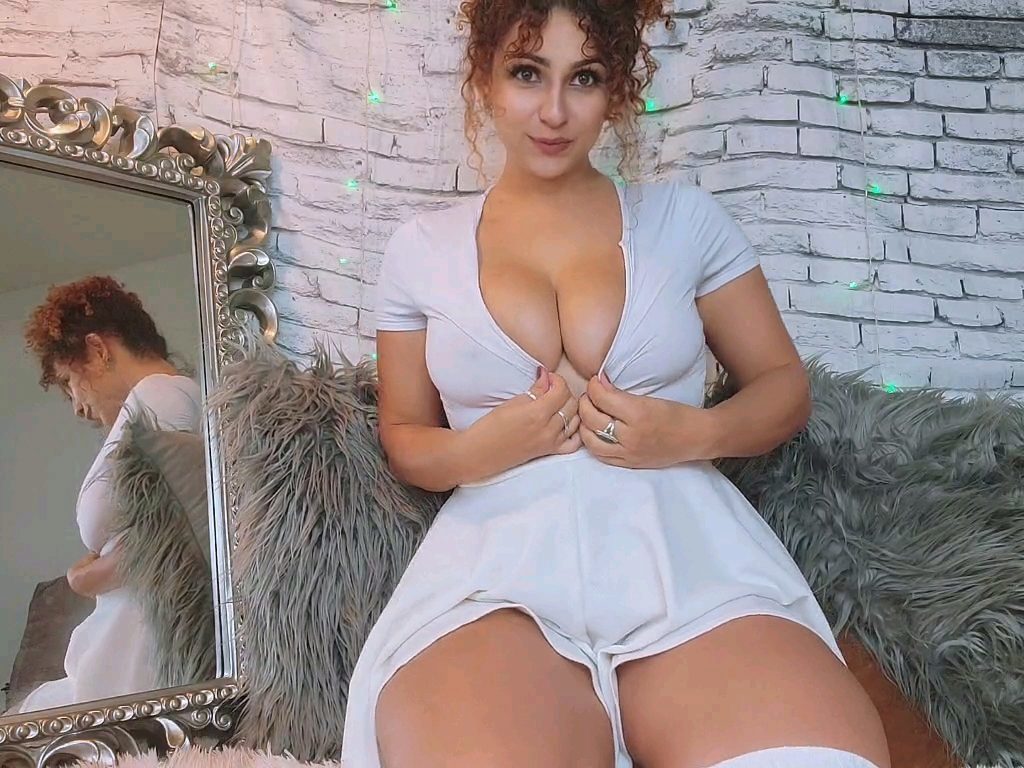 Camster: What is your ultimate sexual fantasy?
HN: Having sex in zero gravity outer space!
Camster: What do you like to wear on cam when you want a big reaction out of your viewers?
HN: Something low cut, a thin top that teases the outline a nipple … showing cleavage … and a thong. Anything that shows off how curvy and thick I am.
Camster: Any catch phrases you like to use in your chatroom.
HN: (laughs) "I love your giant jiggly sloberknocker milk truck titties" … someone actually said this to me and it had me rolling with laughter. I like to be seduced with humor and puns, especially when it fits the context of the conversation. Banter is good!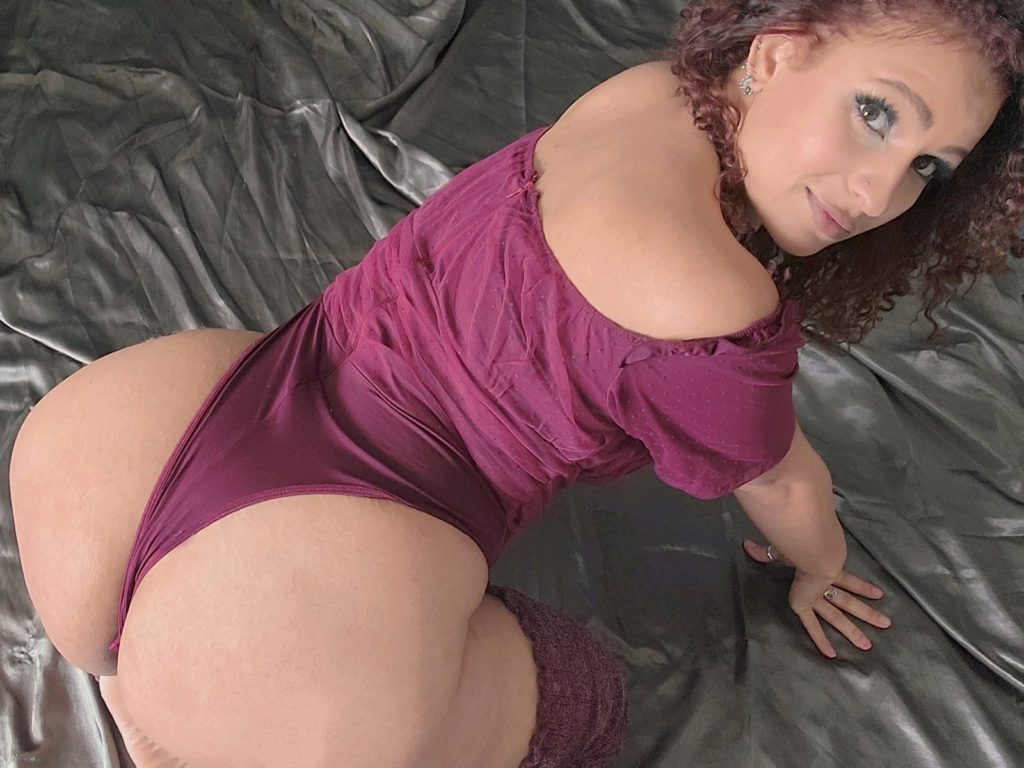 If you'd like to dip into some sex chat with a gorgeous PAWG with big boobs, look no further than Harlowe Nova's chatroom. This curly brunette with the bodacious curves can be found on Camster, or follow her on Twitter!