"Paradise with an angel or hell with a hot devil?" Less can be anything you want her to be.
This Russian woman has been performing in live sex chat for the past three years on Camster.com. She's given some of the hottest cam shows that made fans quiver for more. With that beautiful face and delicious figure, Less is a classy starlet who was made for cam chat. In an exclusive interview, Less opened up on becoming one of the top cam girls on the site, her biggest fantasies, and her favorite toys she likes to use to pleasure herself. She also gave some other fun facts about herself. After all, there's much more to Less than her wet hole.
Read on for the full interview with Less!
Why did you decide to be a webcam model?
I came to solve my financial problems, but after multiple orgasms, I realized that I am staying.
Did you have any doubts about becoming a cam model?
Of course, I was very negative about webcam modeling. But after my opinion changed a lot, I never would have thought I would meet so many wonderful people here. This applies to both the models and the members who have become close friends.
Did you have any idea you'd become one of the top cam girls on the whole site?
I'm dreaming about that! We are all not perfect and we cannot please everyone, but I do my best to make friends and make everyone comfortable in my room.
What do customers usually notice about you first?
You need to ask them, of course. But most often, I hear compliments that I have magical eyes; maybe I hypnotize them.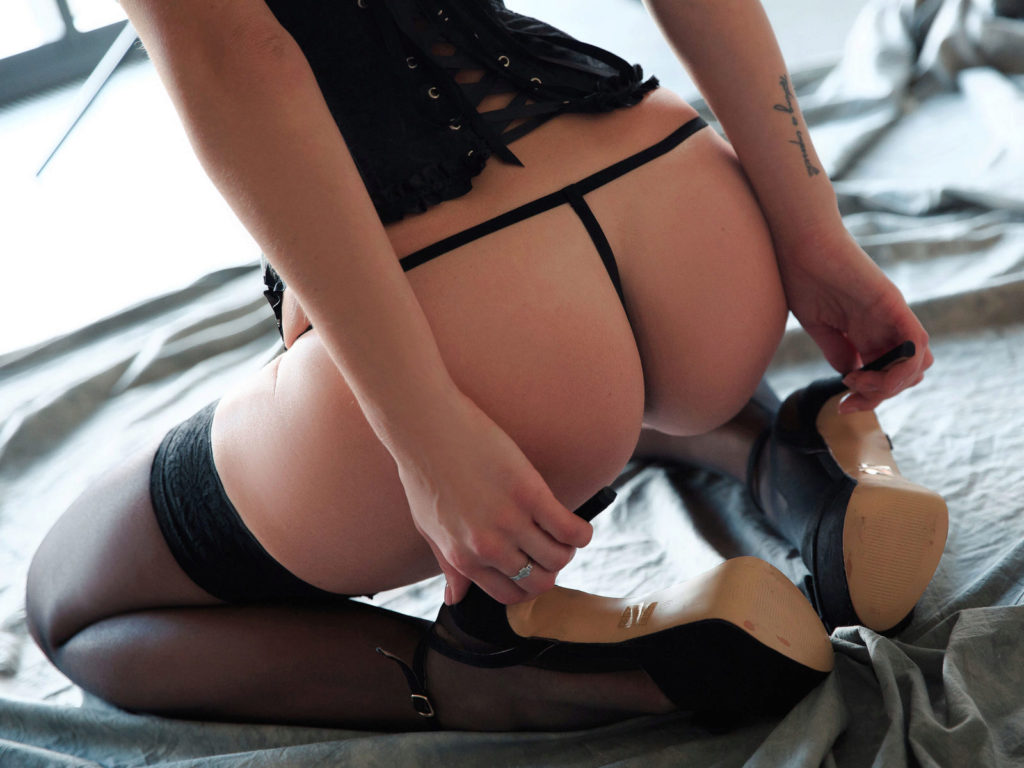 How would you compare yourself from the time you started as a cam model to where you are now?
Oh, I came as a stupid naive shy girl and became a passionate sexy woman.
How do you like to cool off when the heat rises?
Why do you need to cool down?
What are your goals for the rest of 2021?
Be the top flirting model of course. Also, Summit 2021 and a car.
Where do you hope to be five years from now?
I have plans, of course. I will keep it a secret, but I will say this business-building first of all.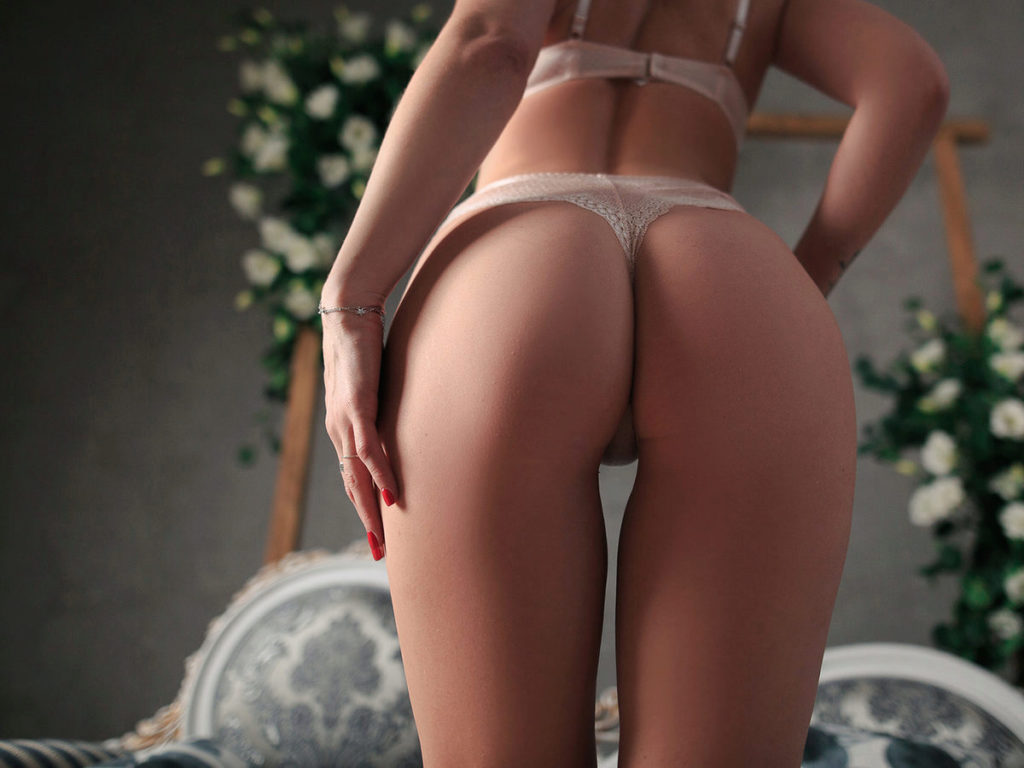 What is your ultimate sexual fantasy?
I have a lot of fantasies and they always appear, but probably bondage and oil erotic massage.
Best way to give you an orgasm?
Good vibezzzz- the best way with dirty talk
How did you become so good at the art of seduction?
You need to ask the members. It's hard for me to evaluate myself. I hope I'm good at this! I really love seduction and teasing. I like to make men horny.
Favorite toy?
Lash, dildo, and most recently, a penguin.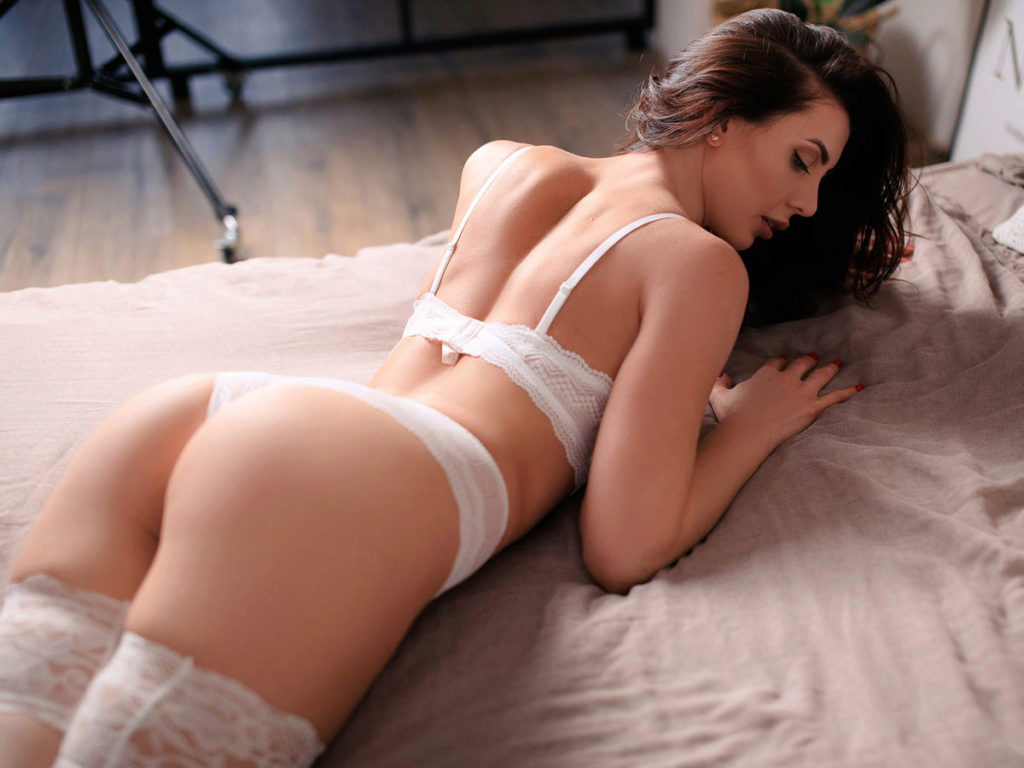 Favorite fetishes?
Clothes are leather and latex- also, oil show and foot fetish.
What does a perfect date look like to you?
I'm a romantic, so a delicious dinner, candles, good wine, music, dance, and of course, passionate sex.
What's an unusual skill you have?
I think I have good intuition, but this is not a fact.
What is your favorite length of show?
1 hour when there is time to talk and relax in the game.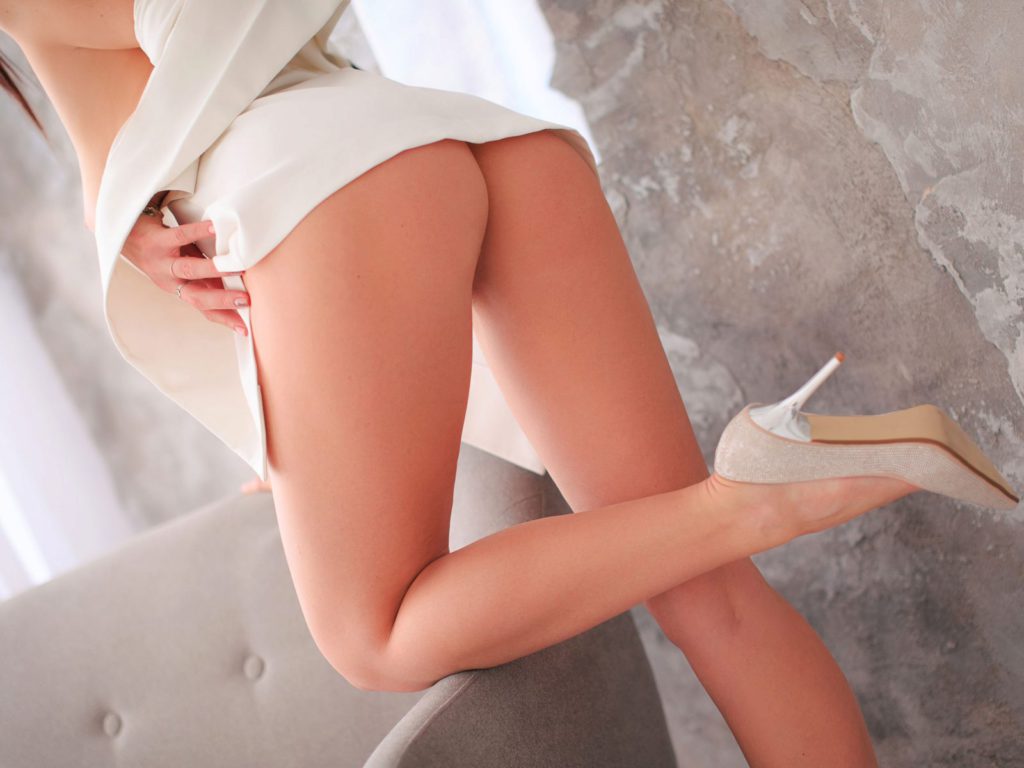 What is the weirdest thing a customer has asked you to do?
Oddly enough, they never came to me with very strange things…or perhaps, they did not seem too strange to me.
Favorite summer activity?
Surfing.
What are your tips for anyone who wants to be as beautiful as you are?
Be yourself, we are all unique, but thank God for modern surgery and cosmetology.
What is the highest number of orgasms you've had in one session?
Hmm sometimes I'm in such ecstasy that I don't count them, but probably 6.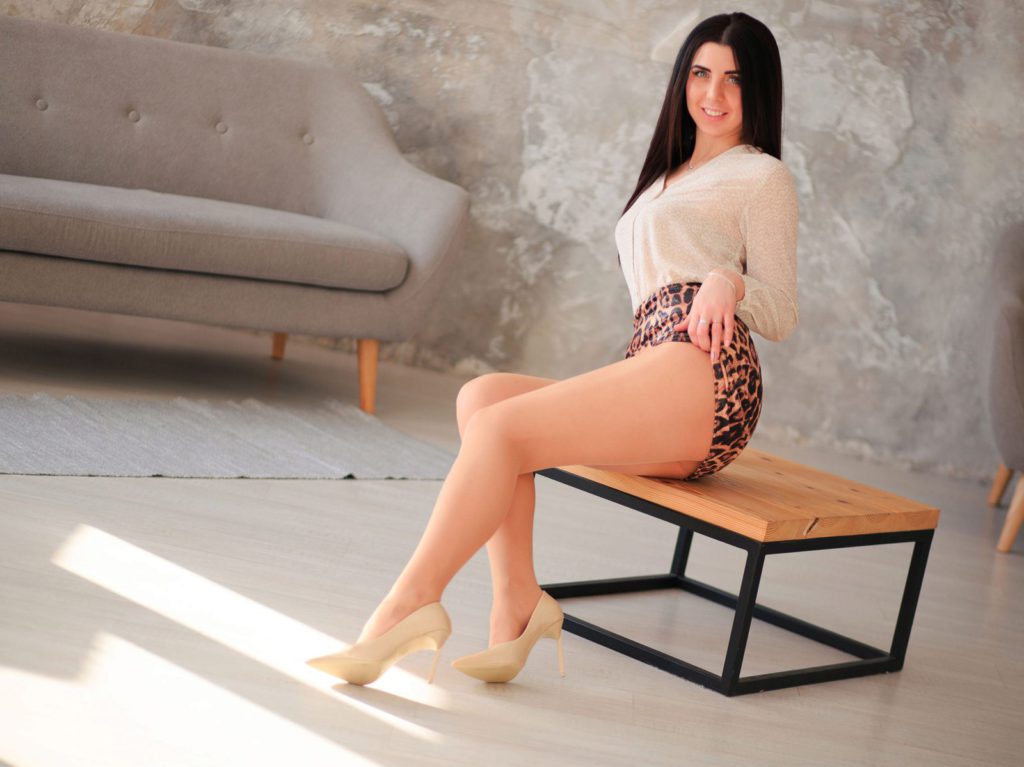 What does sexy mean to you?
Sexuality is inside a woman- in a look, in a voice, in her energy.
When was the first time you felt successful?
Oh, at first it was very difficult. It took a lot of time to have the first results, but I felt successful when I probably won the first competition.
What is something you would like to do on cam that you haven't tried yet?
I am always ready for something new. The main thing is that it does not violate the rules of the site and does not harm me.
What do you wish someone would ask you in chat, but nobody does?
Sleep in private haha.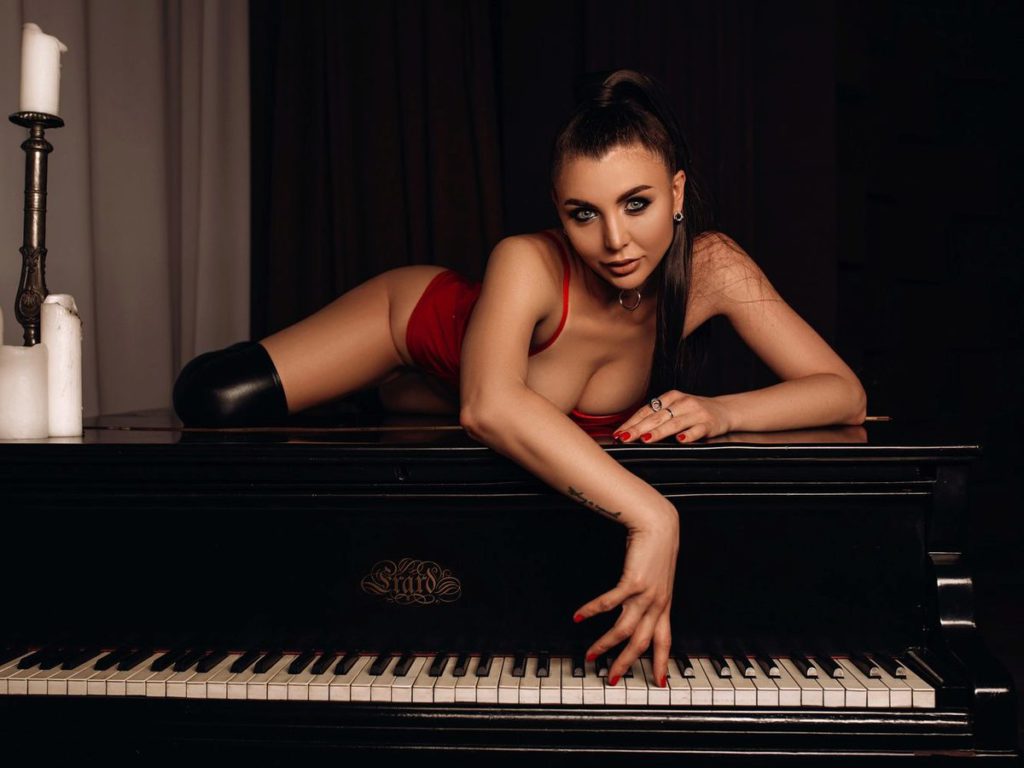 Best way for a customer to break the ice with you?
Girls' best friends are diamonds. In general, very easy! Good sense of humor, respect for me and my time.
Outfit that gets the most responses when you wear it on cam?
Latex red bodysuit.
What's the next thing you plan to add to your room?
I always love adding new outfits, new decorations, new toys.
What have you discovered about yourself since becoming a cam superstar?
I am very proud of myself that I had the courage not to give up hope! For this, I am grateful to my close friends and my team who always believe in me and support me!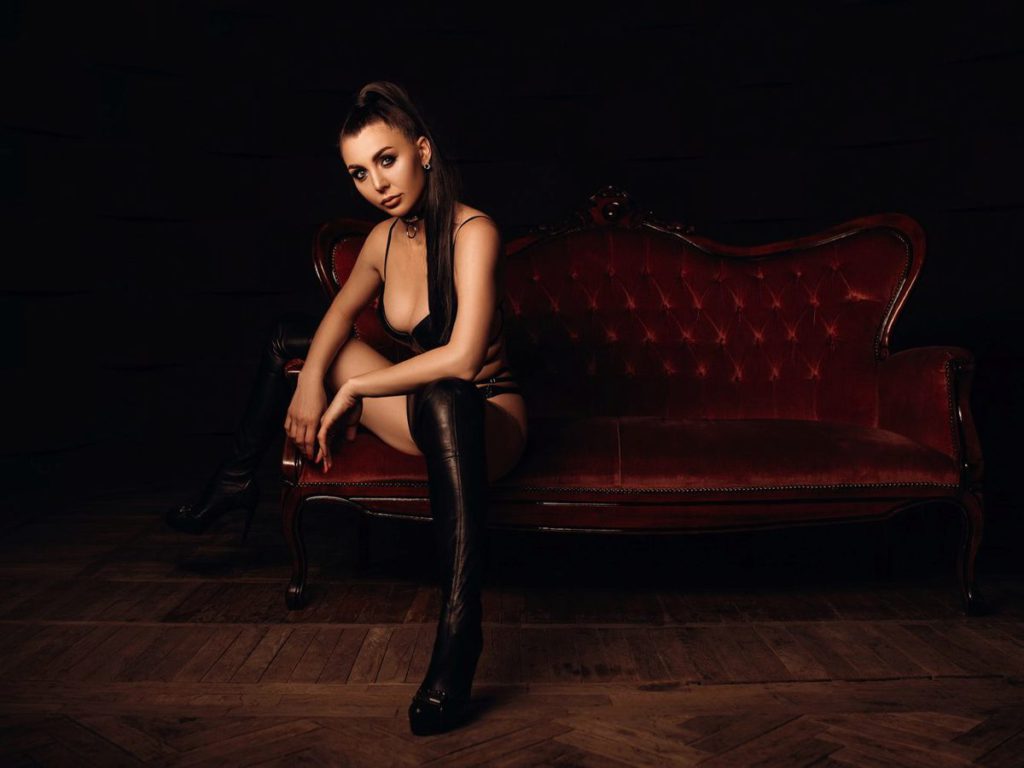 Can you recall the sexiest moment you've had while camming?
I think I will never forget the first night of cumming!
What is the first thing that goes through your mind when you're about to start camming?
I say to myself: "Hey pretty girl, smile! Let's make this day super hot and have fun!"
What tips would you suggest for someone else who wants to be a cam superstar?
Be yourself, you can watch the models, choose your favorite, but remain unique. Members come to a beautiful picture but remain with a personality.
What do you love most about being a cam model?
I love meeting new people from different countries. I try to understand the psychology of men, I like keeping them on their toes with hot teasing, I also love very sincere and interesting conversations with smart men, and of course, it's fun, who doesn't love him? Crazy types turn me on very much.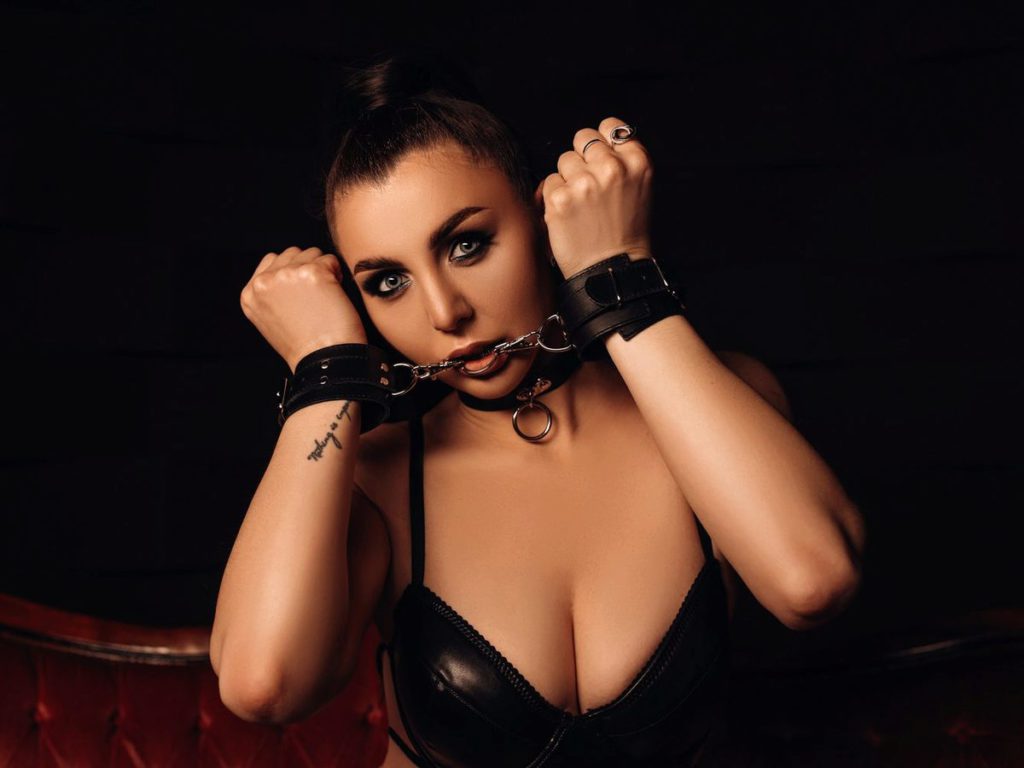 What were you like before camming?
By profession, I am an economist. For most of my life, I cared about sales and was even a nail master.
What languages do you speak?
English and Russian, I knew a little Italian, but without practice, it is forgotten.
Physical feature you find the most attractive in another person?
I also draw the first thing to the eyes of a person – this is a mirror of the soul, they say a lot.
How do you stay positive when times get rough?
I'm not afraid to show my emotions. I'm not a porcelain doll, I'm real and my friends know that I can be an angel or I can be a fury.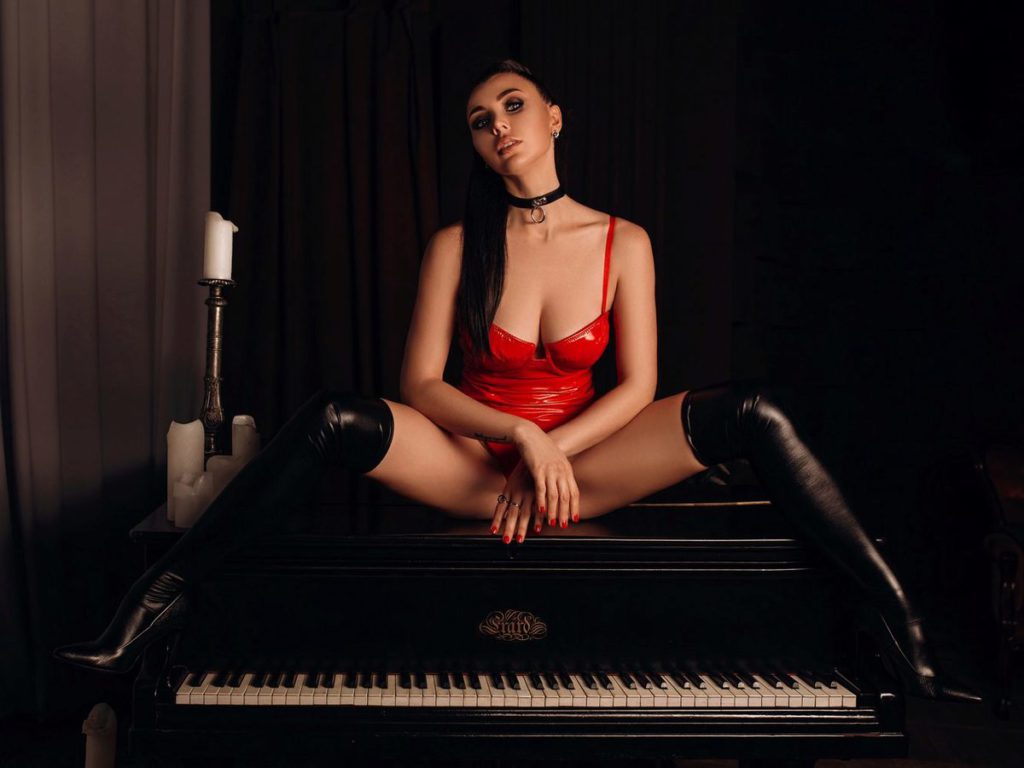 What is something you wish you were better at?
I always work on myself and want to be better every day. Maybe they laugh more and more positive emotions
Craziest place you have had sex?
Train, beach, sea, car.
Have you always been a sexual person?
I think yes, maybe I could not show it, but men have always noticed this in me.
What customer trait turns you on the most?
I like gentlemen. They are reserved, they know what they want, they respect women, and always know how to take care of them properly. Generosity excites!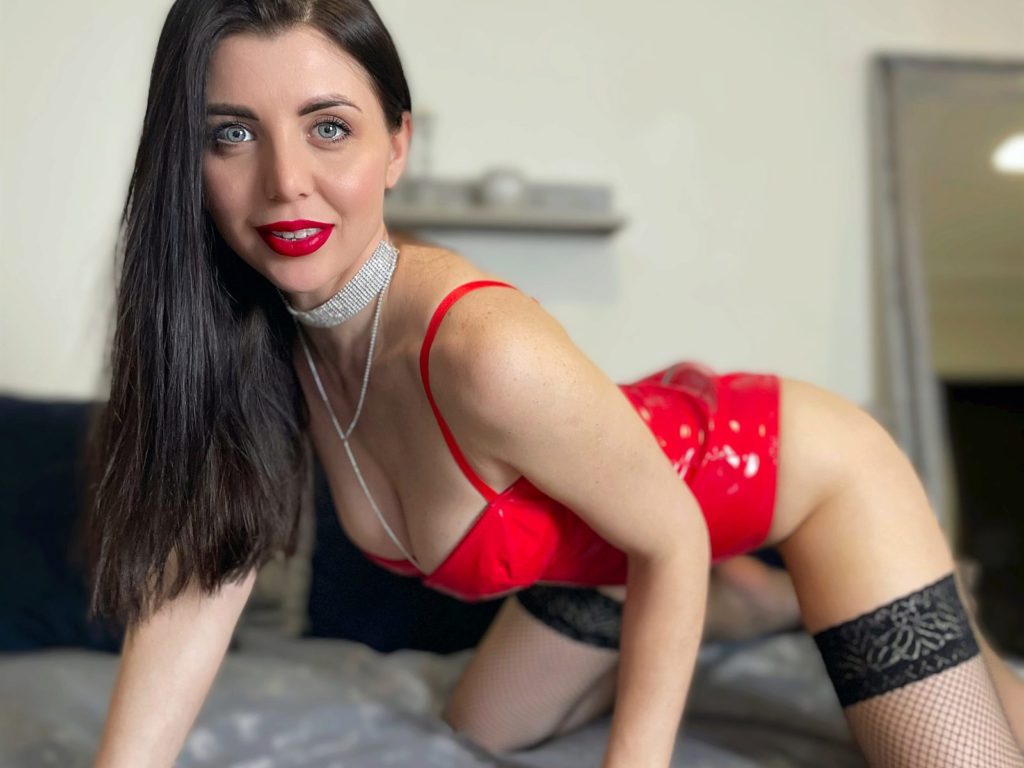 Have you ever gone nude on the beach?
Certainly.
How often do you cum when you're not on camera?
It depends on his mood. I may not play at all or sometimes several times a day.
Ever masturbated in a public place?
Yes.
Have you ever tasted your own cum?
Yes, of course, I wanted to know how I taste.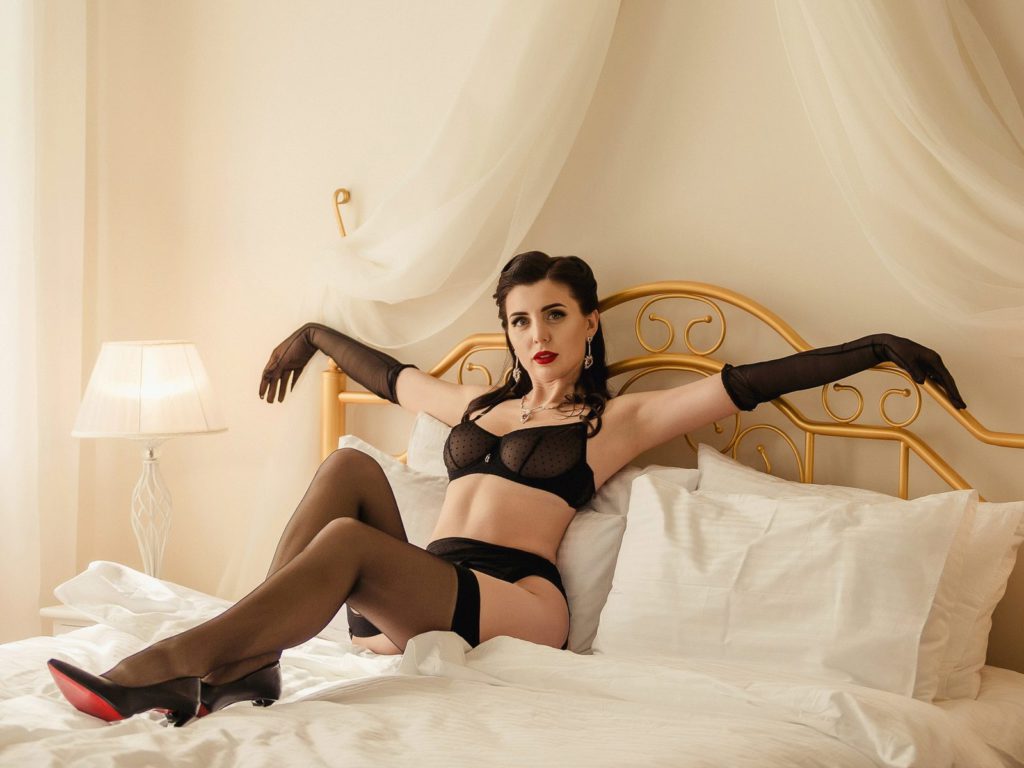 Dick size preference?
Size does not matter. If a man is a good lover, he will give his woman indispensable pleasure, regardless of the length and thickness of his penis.
Give oral or receive oral?
I love BJ but of course, I love kisses on pussy.
Spanking or hair pulling?
Spanking
How many countries have you visited?
10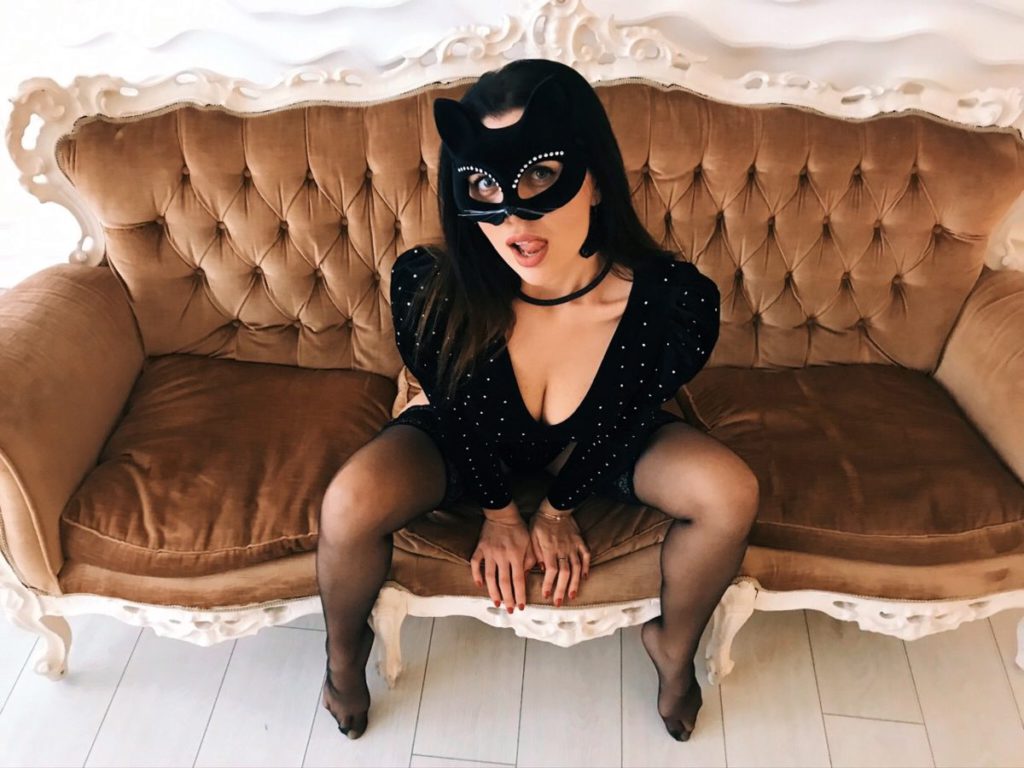 Where do you want to go most on your next vacation?
Bali is my favorite place, but there are many more places I would like to visit, for example, Vietnam.
Favorite sex position?
Doggy and riding.
Favorite spot to be kissed?
Lips, neck, nipples, pussy.
Favorite role-play scenarios to act out?
Secretary or boss.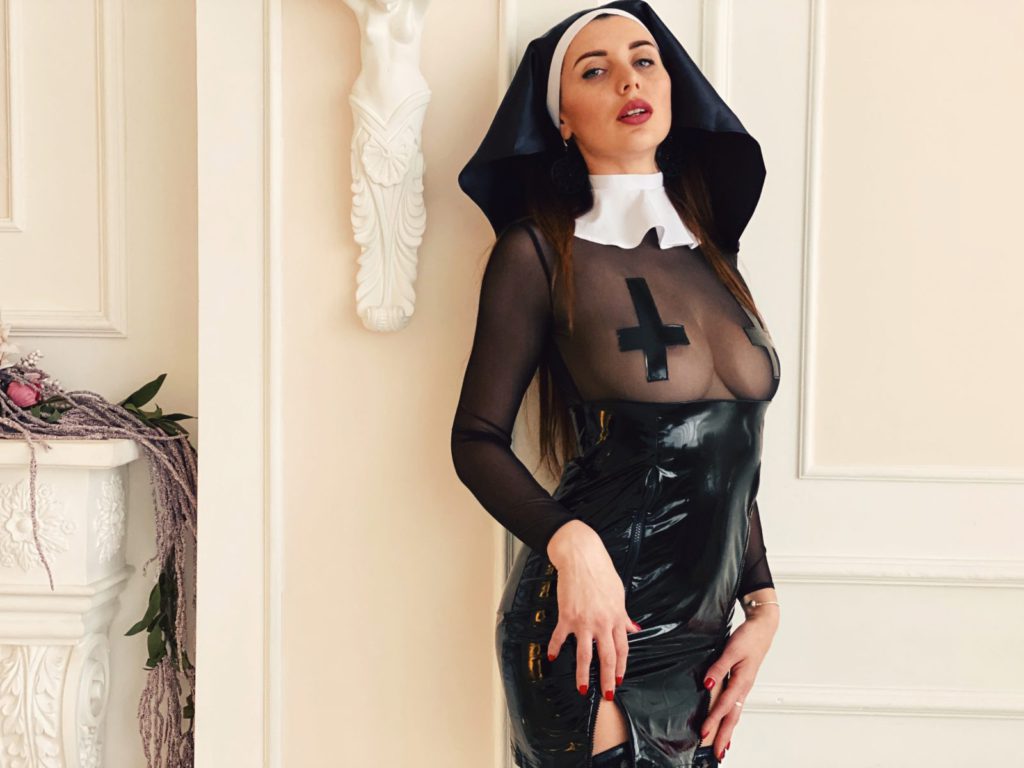 Favorite kind of underwear?
Lace underwear with stockings and a belt, also leather and latex.
Favorite kind of porn to watch?
Oily massage, passionate sex.
Favorite ice cream flavor?
Vanilla or pistachio.
Favorite movie?
Gone With the Wind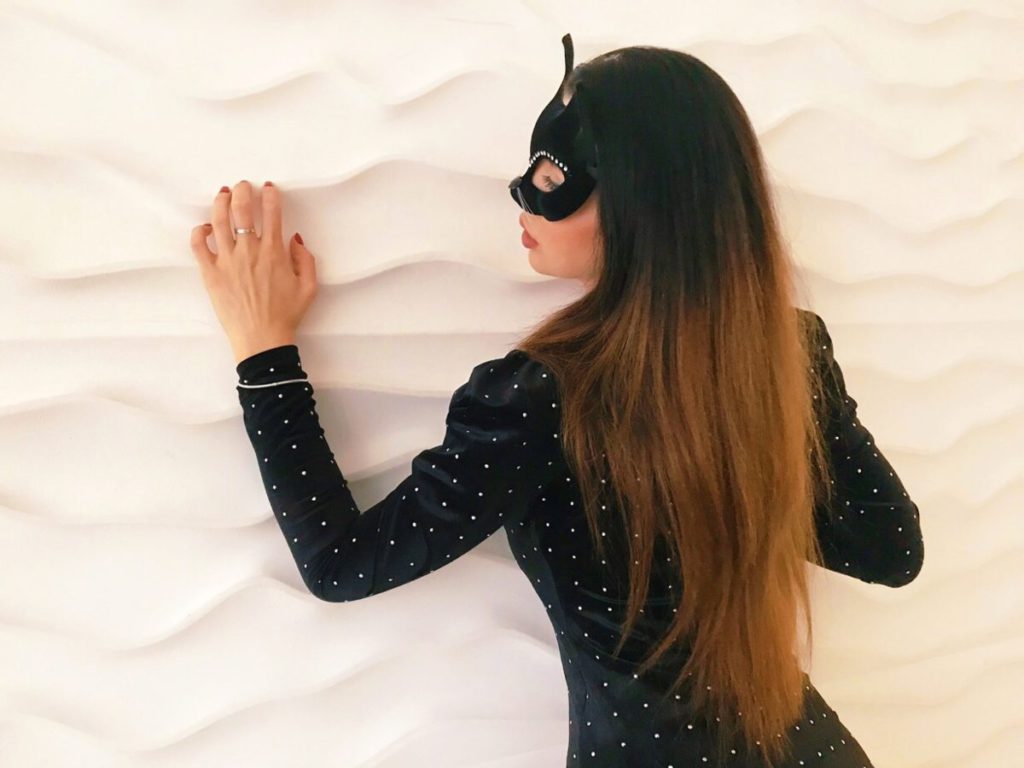 Favorite holiday?
New Year's
Favorite Disney character?
Snow White and Cinderella.
Favorite alcoholic drink?
Wine and beer.
Favorite quote?
"Nothing is impossible."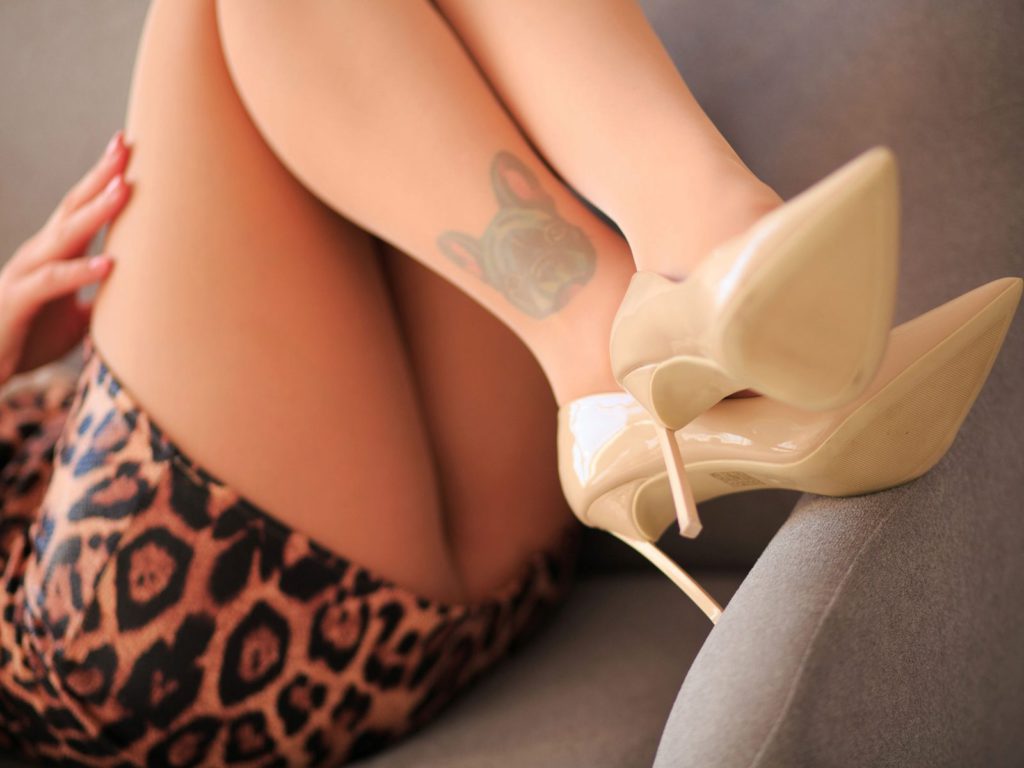 Favorite swear word?
Fuck
Favorite body part to work out?
Tits
What is your dream car?
I love big expensive cars, leather interior maximum complete set. The car is a luxury car is a dream Range Rover.
Would you rather stay home and watch Netflix or go out to a club?
Netflix
How many tattoos do you have?
3
What is your spirit animal?
I do not know about the spiritual, but I love dogs!
If you could have one superpower, what would it be?
To heal.
Who is your biggest role model?
There are a lot of beautiful and talented girls on the site, it is difficult to single out someone. But I really like how Maye Daye works, she has a special approach, her own style and she is always very creative, I think this is important!
What is a surprising fact about you?
I'm just an amazing woman and I like to get along. I am very resolute in my actions, I'm crazy- if I sincerely want something, I will achieve it! I look my stars in the face! I'm afraid of heights, but I jump with a parachute. I'm terrified of water, but I love surfing with all my heart!