"I like to be caressed and spoiled, but don't worry, you will get spoiled back!"
Blanche Summer has been camming for about two years now. But she was a porn star long before that! She started her porn career at 18 and has blossomed as an X-rated starlet since. She's given her fans all kinds of cum-heavy performances and now she's performing live!
In an exclusive interview, Blanche had a lot to say about joining the cam girls and all the hard work she puts into pleasing her fans. She also just had a birthday so be sure to get her something nice. 😉
Read on for Blanche's full interview and be sure to check her out on Camster.com! She's been wanting to fulfill her biggest fantasy and she likes to be dom…so let's party it up with this gorgeous babe.
Why did you decide to be a webcam model?
First of all, I am Blanche Summer. My name was a brand long before I started to be a webcam model. I'm one of the first Romanian porn actresses, as I started when I was only 18 and still in high school. After I retired, I finished the school of music and started to work as a DJ and a resident of one of the biggest clubs in Slovenia for years till the pandemic came and I had to start something else- like becoming a webcam model. Looking back now, I know I made the right choice. 
Happy Birthday! What are you looking forward to now that you're in a new age?
Thank you so much! I wish nothing more than to be healthy, happy, and have peace of mind. I'm still craving for things money can't buy and to be surrounded by people with beautiful souls and pure intentions; that is really rare. 
What's the best birthday present a customer could give you?
I received some nice presents these days that mean a lot to me. One is the pre-ordered doll of Freddy Mercury, my very favorite artist. Also, chocolates, flowers, perfumes, a beautiful painting of me hugging a pillow that a member took while we were in private. Some others send me tips in order to buy whatever pleases me. I really appreciate everything, even if it's just a message. 
What is something you would like to do on cam that you haven't tried yet?
I was thinking sometimes to play music while I am online and show people my other skills. Sometimes I play my music on Soundcloud. But it's not the same.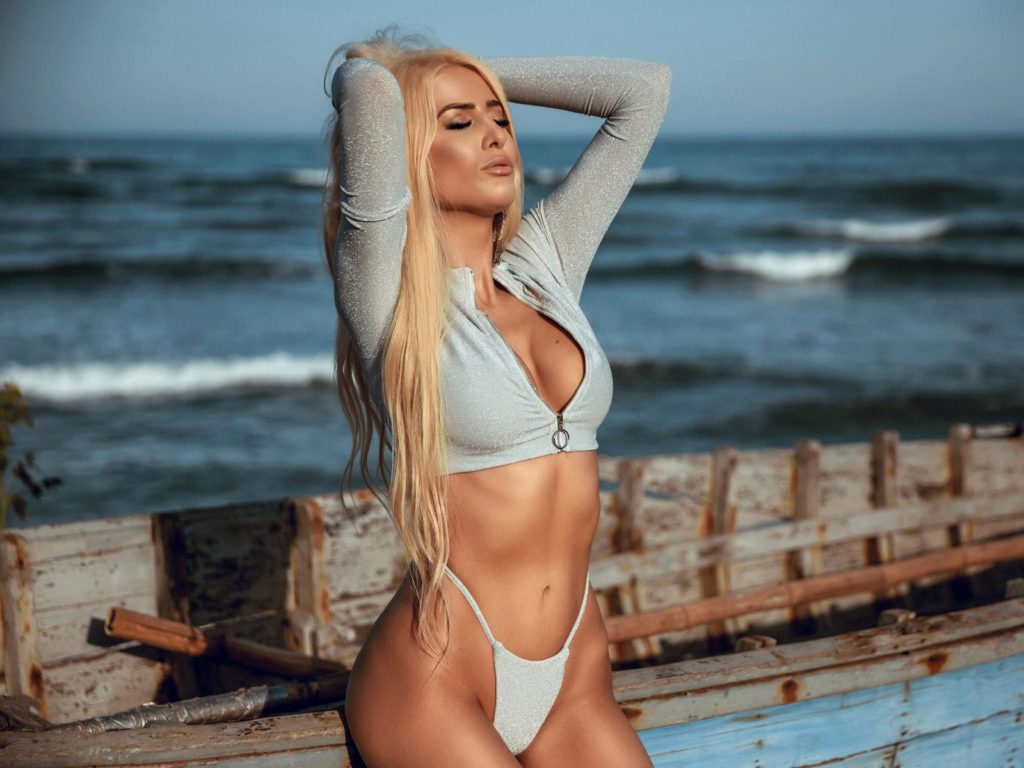 What do customers usually notice about you first? 
A lot of them see me as cold, arrogant, and unbothered At first. they feel afraid of talking to me or think I'm out of their league. But once they start to know me- the real me- they understand I'm very humble and down to earth. I'm very honest and passionate about many things and moreover, I'm willing to give so much pleasure. 
How would you compare yourself from the time you started as a cam model to where you are now?  
I'm the same. Just a little bit more tired as this job is requiring a lot of time and hard work. I have less free time. One good thing is that I learn to have so much patience and I'm still working on it. 
Favorite summer activity? 
I enjoy the sun and the seaside a lot. I love being on the beach, feeling the sand, and drinking a cocktail. 
How do you like to cool off when the heat rises? 
A sea or swimming pool would be perfect.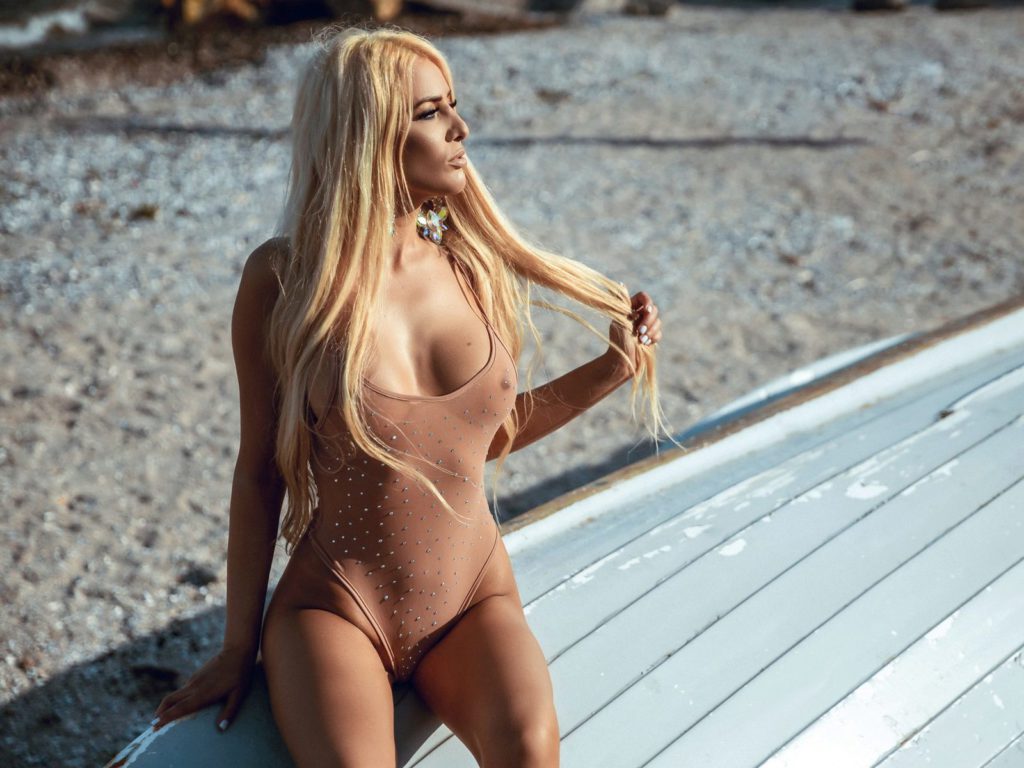 If I weren't camming, I would be a ________
I would continue to be a DJ.
What are your goals for the rest of 2021?  
Continue to work hard. I feel that the best is yet to come.
What is the best way to make you laugh? 
I like people with a sense of humor. I love good jokes. 
What is your ultimate sexual fantasy?
12 hours of uninterrupted sleep (joking). I'm thinking…coming from porn was an opportunity to experience a lot of things. I would say outdoor sex. I like the danger and I like being watched.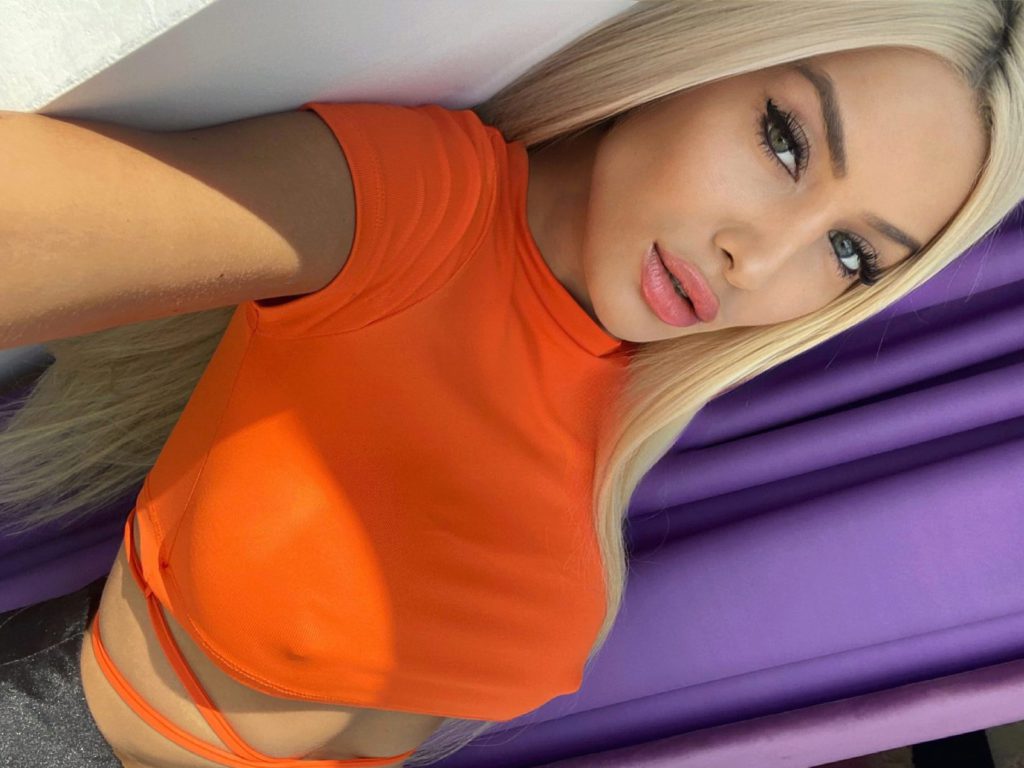 Best way to give you an orgasm when you're camming? 
Love using my lush and I like roleplays a lot. 
Favorite toy? 
Lush and butt plug 
Favorite fetishes? 
I am a domina.
Favorite role-play scenarios to act out? 
Me dominating.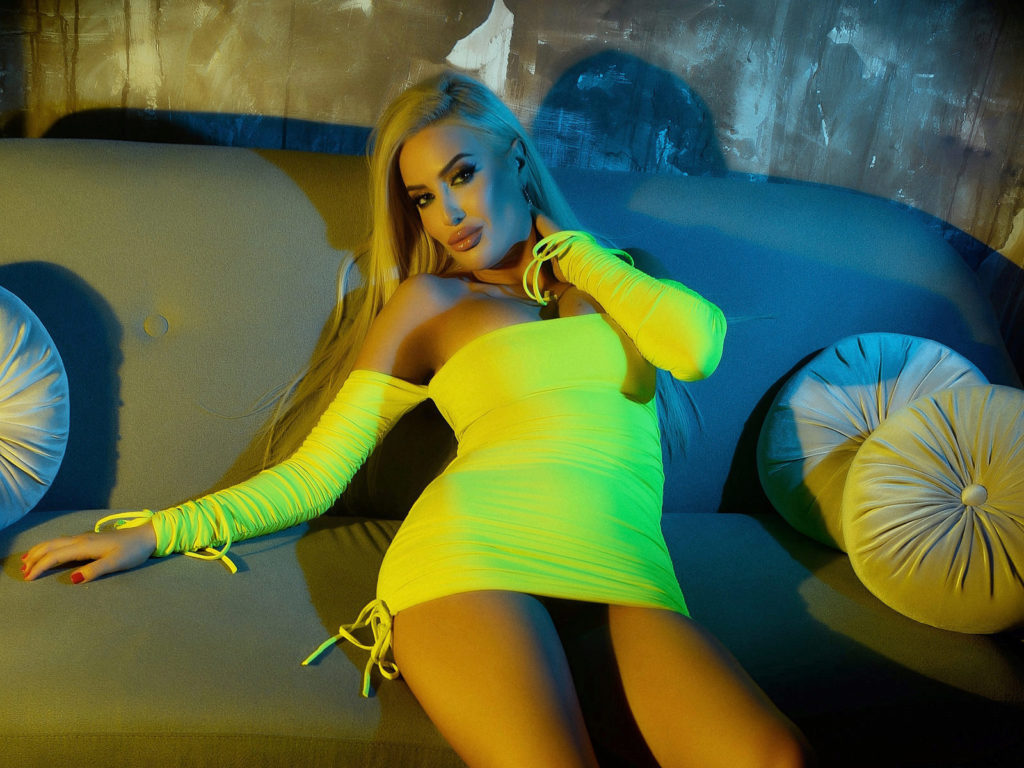 Favorite hobbies? 
Love reading, music, movies, and spending time with my animals. 
Best way to show affection? 
Giving someone my time and my trust is the ultimate form of affection. 
What's an unusual skill you have? 
I can make people believe in impossible things…try me. 
What country has the wildest customers? 
U.S.A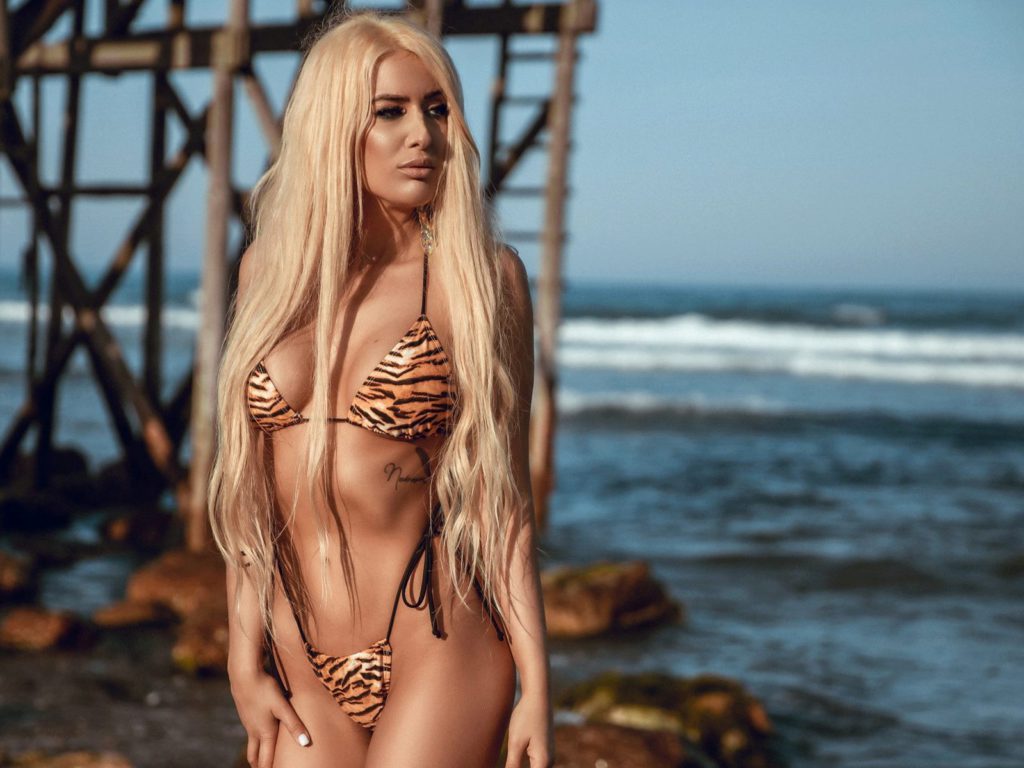 What tips would you suggest for someone else who wants to be a cam superstar? 
To have a lot of patience and to be dedicated and to have discipline. It might look easy, but it's the hardest job I ever had even if I enjoy it as well. 
How often do you cum when you're not on camera? 
Daily 🙂 
Have you ever tasted your own cum?
One of my turn-ons. Moreover, if I taste it out of someone s tongue. 
What fictional character or celebrity sparked your sexual awakening? 
Ruby Rose. She's the one I would wife. 😆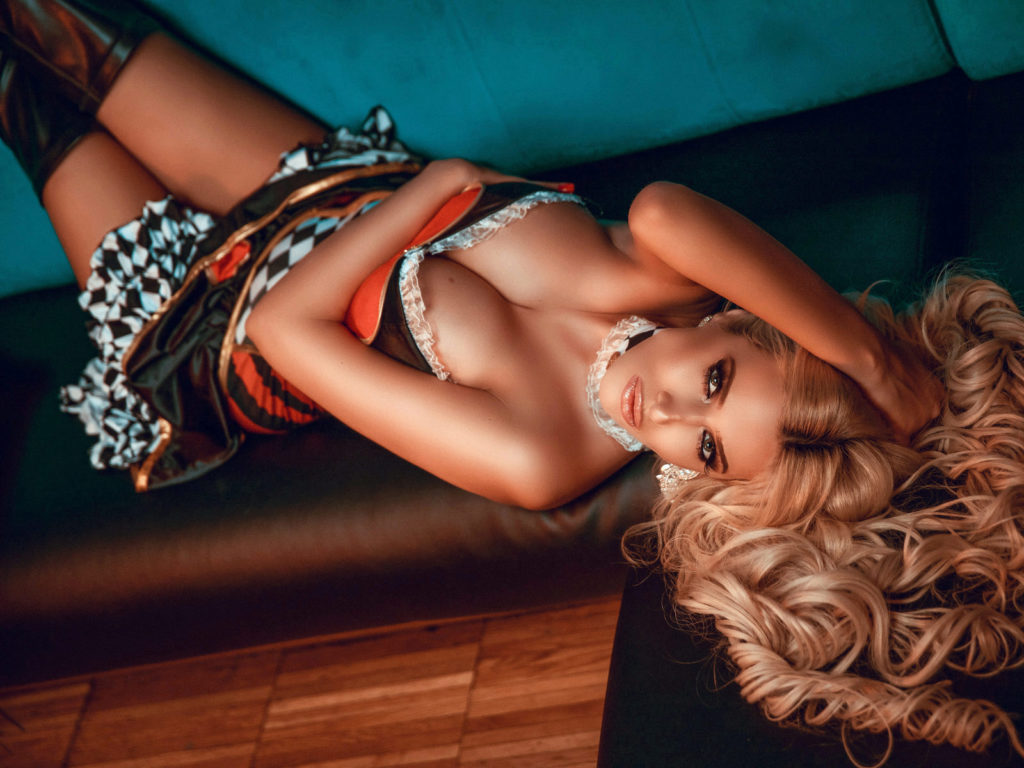 When was the first time you felt successful? 
I'm just a hard-working woman with goals and dreams. I'm very introverted and low-key in my private life.
Was it intimidating the first time you were on webcam? 
Not at all. I enjoy getting to know new people and sharing my experiences with them. 
Best way for a customer to break the ice with you? 
Telling me a good joke or being polite. 
What is your favorite length of show? 
I enjoy long shows. I m not a 2-minute woman. I love to tease, explore the fantasies of my partner, and please him.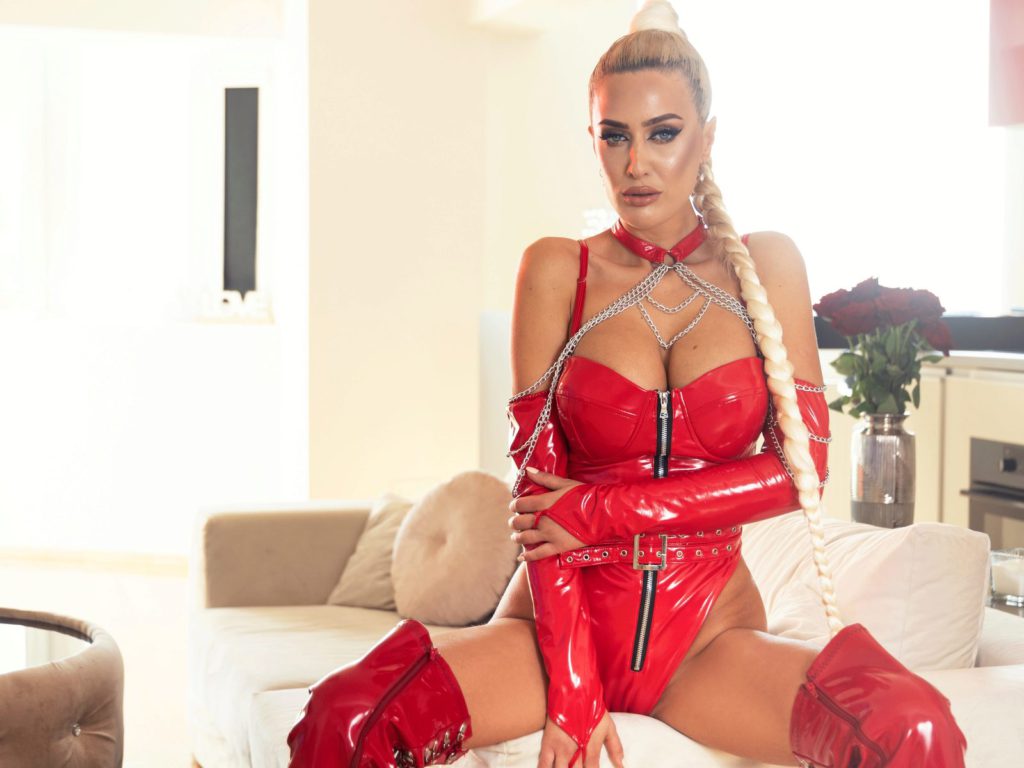 Outfit that gets the most responses when you wear it on cam? 
Latex and leather definitely.
Has anyone ever recognized you in public? 
Many times.
How many languages do you speak? Which ones?
English, French, Italian, Spanish, Romanian.
Where do you hope to be five years from now? 
On a beautiful island, having a house on a beach, and going online with the sea behind me 🙂 
What has quarantine life been like for you? 
A lesson that should have been for all. I became more aware to appreciate the little and simple things in life. I started to love myself even more as I spent a lot of time alone.
Physical feature you find the most attractive in another person? 
I usually don't look at the physical much. At my age, I'm attracted to connection and sexual energy. 
How do you stay positive when times get rough?
Thinking about my goals and why I started motivates me a lot. 
What are your tips for anyone who wants to be as beautiful as you are? 
I don't consider myself beautiful to start with. But I know that I have a gift, something that age can't take away from me, and that is my pure sexual energy. My sexuality is high and I look horny most of the time. But a woman should take good care of herself and her body. Your body is your temple.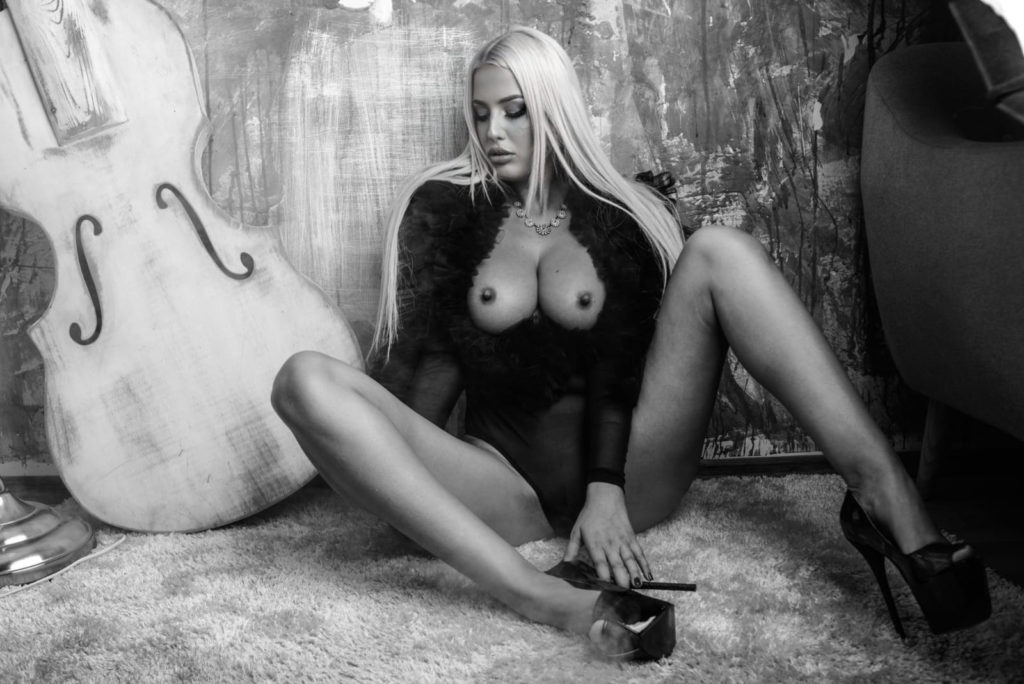 Craziest place you have had sex? 
While I was shooting a scene on the road with a lot of cars passing by and people working the land and staring at us. 
Have you always been a sexual person?
Yes. Sexual and sensitive. I can get aroused easily with the right person.  
Anything else you want to mention?
I really enjoy being on your site. Thank you for this opportunity! I wanna give a big thank you to my members for being a part of my life and to all the people behind me who support me in my journey.